« Back to Results
Southworth, P.C.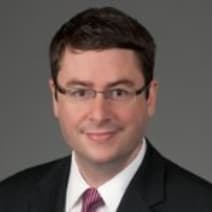 Top Quality Legal Representation from an Experienced
Labor and Employment Attorney
When it comes to employee rights, Southworth PC offers aggressive representation and supportive counsel to victims wronged through unlawful employment practices. We work closely with our clients to help restore justice and get our clients the jobs and compensation they deserve.
Attorney Shaun C. Southworth has experience representing clients in over 100 employment cases. Before founding Southworth PC, Mr. Southworth worked at two national law firms, and was a senior attorney at a nationally recognized employee rights boutique law firm where he designed litigation strategies and directed other attorneys in their representation of private sector employees and federal employees.
Contact Southworth PC today if you need legal assistance with any of the following:
Age Discrimination
Appellate Practice
Civil Rights
Color Discrimination
Denials of Within-Grade-Increases, Transfers,
Suspensions, Demotions, Removals
Disability Discrimination
ERISA
Executive Compensation, Employment and
Severance Agreements
Family and Medical Leave Act Interference
and Retaliation
Federal EEO Complaints
Federal Employees Law
FERS Federal Disability Retirement
Applications and Appeals
FLSA Overtime Claim
Gay and Lesbian Discrimination
Genetic Information Discrimination
Harassment
Improperly Denying Unemployment
Labor and Employment
Litigation
Medical Leave Interference and/or Retaliation
Merit Systems Protection Board Appeals

Military Leave Interference and Retaliation
National Origin Discrimination
Negotiate Reasonable Accommodations
with Your Agency
Non-Competition and Non-Solicitation
Agreements
Non-Selection for a Promotion
OPM Retirement Decisions
OSC Whistleblower Protection
Pension and Benefits
Pregnancy Discrimination
Qui Tam False Claims Act
Racial Discrimination
Religious Discrimination
Retaliation Claims
Revocation of Security Clearance
Sexual Discrimination
Unemployment Appeals
Unequal Pay
Wage and Overtime Theft
Whistleblower
Workplace Accidents
Workplace Bullying
Wrongful Termination
If you have suffered from any wrongful employment action, please contact Southworth PC for dedicated and aggressive representation.
Call Southworth PC today at 404-381-1149 to arrange your free initial consultation.
Firm Pledge
Southworth PC is an employee rights firm committed to restoring employee rights.
Each attorney of Southworth PC pledges to do the following:
Treat clients with respect and courtesy.
Promptly return clients' telephone calls and e-mails.
Discuss clients' objectives and strategies for representation.
Thoroughly explain to clients their rights and legal obligations.
Represent clients competently and diligently.
Keep clients informed and provide clients with copies of all pleadings, correspondence, and case-related materials, if so requested.
Treat clients' information with the utmost confidentiality, handle client matters with the highest degree of ethical conduct, and always comply with the Rules of Professional Conduct.
Charge a reasonable fee and explain in advance how the fee will be computed and billed.
Remain in good standing with any bar association in any jurisdiction in which the attorney is admitted to practice.
Stay current in Employment law by taking relevant continuing education courses as required by the applicable state bar associations.
Attorney Profile
Attorney Shaun C. Southworth
Jurisdictions:
Missouri
Kansas
Georgia
U.S. District Court Western District of Missouri
U.S. District Court District of Kansas
U.S. District Court Western District of Missouri Bankruptcy
U.S. District Court Northern District of Georgia
U.S. District Court Northern District of Georgia Bankruptcy
U.S. Court of Appeals for the Sixth Circuit
U.S Court of Appeals for the Ninth Circuit
Admitted To The Bar:
Georgia - 2012
Missouri - 2009
Education:
Duke University School of Law, Durham, North Carolina, Juris Doctorate, 2009

Honors: Faculty Award for Excellence in Labor and Employment Law
Honors: Neill James Blue Scholar

Grinnell College, Grinnell, Iowa, Bachelors' Degree with Honors, 2004
Honors: Trustee Honor Scholar
Honors: Humanities Scholar
Professional Memberships and Achievements:
State Bar of Georgia
State Bar of Missouri
State Bar of Kansas
National Employment Lawyers Association
Former Middle School English teacher as Part of the "Teach for America" Program
Verdicts & Settlements

For his clients, Mr. Southworth has not only obtained dispositive results, but also substantial five-figure settlements, six-figure settlements, settlements that have changed the way the workplace is structured, and settlements that have allowed his clients to continue working under their terms.*

* = Prior results do not guarantee a similar outcome in future cases.

Since 1997, the "Lead Counsel Verified" status has been granted to attorneys who possess:

The Right Professional Experience
A Spotless Record
The following attorneys at this firm are Lead Counsel Verified: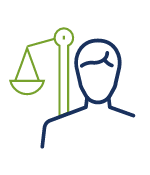 Shaun C. Southworth
This attorney is Lead Counsel Verified in the following practice areas:
| Practice Area | Year |
| --- | --- |
| Employment Law | Since 2012 |
| Practice Area | Year |
| --- | --- |
| Employment Law | Since 2012 |
For Attorneys:
Download Lead Counsel Badge