Cross Law Firm, S.C.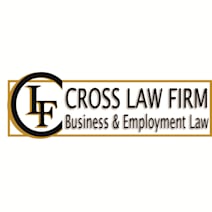 Protecting Whistleblowers Wisconsin
TOUGH • PROACTIVE • THOROUGH • CONFIDENTIAL
If you wish to report fraud that your company is committing against the government — or any other way it is breaking the law — the experienced qui tam lawyers at Cross Law Firm, S.C., can help.
The False Claims Act cases guards individuals who blow the whistle on their company's misconduct with government funds. At Cross Law Firm, S.C., our knowledgeable lawyers know what steps to take in order to see that you are protected and that you receive your fair share of any award the government obtains.
Employees and other individuals may be able to file a claim on behalf of the government when they have knowledge of fraudulent behavior related to government contracts such as:
Whistleblower Claims FAQ
IRS Whistleblower Actions
False Claims Act
Health Care Fraud Whistleblower Actions
SEC Whistleblower Actions
Whistleblowing and qui tam cases are very complex. Preparing and pursuing these cases requires knowledge that can only be acquired by years of experience. Cross Law Firm founder, Nola J. Hitchcock Cross, has been representing individuals in whistleblowing cases for more than 40 years and has become a trailblazer in the field. She has obtained some of the largest whistleblowing recoveries in the country.
Call 414-224-0000 today.
Attorney Nola J. Hitchcock Cross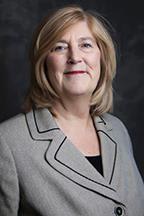 Jurisdictions:
Wisconsin
U.S. District Court Eastern District of Wisconsin
U.S. District Court Western District of Wisconsin
U.S. Court of Appeals 7th Circuit
Education:
University of Wisconsin Law School, Madison, Wisconsin

J. D.
cum laude
Honors: Law School Service Award

Washington State University, Edward R. Murrow School of Journalism, Pullman, Washington

Bachelor of Arts
Mass Communications

Merton College, Oxford University, BNA Comparative Industrial Relations Symposium, Oxford, England - 1983
Harvard University, Non-Matriculated Courses in International Banking and FInance, Spanish and Latin American Politics and Government
Professional Memberships and Achievements:
American Bar Association, Labor & Employment Sections , Member
Wisconsin State Bar Association, Labor & Employment Sections, Member, Chairperson (Two Separate Terms) & Three- Term Board Member
Milwaukee Bar Association, Labor Law Section, Co-Chair
American Association for Justice (AAJ), Member
Industrial Relations Research Association, Member
National Whistleblowers Association, Member and Attorney Referral Panel
National Employment Lawyers Association (NELA), Member and Attorney Referral Panel
Wisconsin Employment Lawyers Association (WELA), Member and Attorney Referral Panel
---
Attorney William Wetzel
Bar Admissions:
Education:
University of Wisconsin Law School, Madison, Wisconsin
University of Wisconsin, Madison, Wisconsin

Bachelor of Science
Economics
Professional Memberships and Achievements:
Wisconsin Employment Lawyers Association (Member)
Waukesha County Bar Association (Member)
Milwaukee Young Lawyers Association (Member)
---
Attorney Mary Flanner
Bar Admissions:
Wisconsin
U.S. District Court Eastern District of Wisconsin
U.S. District Court Western District of Wisconsin
U.S. Court of Appeals 7th Circuit
U.S. Supreme Court
Education:
University of Wisconsin Law School, Madison, Wisconsin, 1987

J.D.
cum laude
Law Review: Wisconsin Law Review, Articles Editor

University of Wisconsin, Madison, Wisconsin

B.A.
Honors: With Distinction
Anthropology
Professional Memberships and Achievements:
State Bar of Wisconsin, Health Law Section
State Bar of Wisconsin, Labor & Employment Law Section
State Bar of Wisconsin, Litigation Section
State Bar of Wisconsin, Elder Law Section
American Bar Association, Labor & Employment Section, Health Law Section
Wisconsin Employment Lawyers Association
Waukesha Bar Association, Litigation, Probate & Estate Planning
Association for Women Lawyers
NELA - National Employment Lawyers Association
Co-Presenter, Issue Spotting and Avoiding Pitfalls on Wage & Hours Laws, Wisconsin State Bar, 2014 - Present
---
Attorney Ben Hitchcock Cross
Bar Admissions:
Education:
Marquette University Law School, Milwaukee, Wisconsin
St. John's College, Santa Fe, New Mexico

B.A., Bachelor of Arts
Math
Languages
Philosophy
Professional Memberships and Achievements:
National Lawyers Guild, Member
National Employment Lawyers Association, Member
LifeWays Early Childhood Center, Board Member
---
Attorney Paul Schinner
Bar Admissions:
Education:
University of Wisconsin Law School, Madison, Wisconsin, 2016

J.D.
Honors: Dean's Academic Achievement Award (Dean's list 4/6 semesters)
Honors: Pro Bono Society
Honors: Environmental Law Scholarship
Law Review: Wisconsin Law Review

University of Wisconsin-Madison, 2013

Bachelor of Arts
History and Psychology
---
Attorney Scott Small
Bar Admissions:
Education:
Marquette University Law School, Milwaukee, Wisconsin

J.D.
Honors: With Honors
Honors: CALI Award (Highest grade in class): Labor Law
Honors: Federal Income Tax, Trial Advocacy, Arbitration

University of Wisconsin-Eau Claire

Honors: Delta Sigma Phi Fraternity, Student Senate, "Blu the Blugold" Mascot Performer
Political Science