Committed ♦ Candid ♦ Innovative Counsel
These days, law firms are too often categorized as either transactional or litigation-focused. If you're a business owner, this may mean hiring one law firm to attend to the services you need (such as business formation or contract review) and another firm to represent you in litigation.
When you hire Witschey Witschey & Firestine Co., LPA, you don't have to choose. In the areas of business law, real estate law, estate planning and probate, we are a full-service practice that offers both transactional and litigation counsel. This dual focus in each practice area allows us to give clients the most relevant, targeted advice and representation.
Contact us today if you need legal assistance with any of the following:
Business Transactions & Counsel
Business & Civil Litigation
Real Estate Law
Estate Planning & Probate
Call today at 330-665-5117 to arrange your free initial consultation.
Attorney David V. DiFiore
Bar Admissions:
U.S. Bankruptcy Court, 2009
U.S. Tax Court, 2001
U.S. Federal Courts, 1997
Ohio, 1996
Education:
University of Akron School of Law, Akron, Ohio, 1996


Juris Doctor
Honors: cum laude
Honors: Law Review
Honors: Dean's List

University of Akron George W. Daverio School of Accountancy - Akron, Ohio Masters of Taxation, 2001
Miami University - Oxford, Ohio, 1993


B.S.
Honors: cum laude
Honors: Dean's List
Major: Finance
---
Attorney David L. Firestine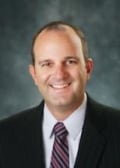 Bar Admissions:
Ohio
U.S. District Court Northern District of Ohio
U.S. Court of Appeals 6th Circuit
Professional Memberships and Achievements:
Akron Bar Association (Member)
Ohio State Bar Association (Member)
Ohio Municipal Attorneys Association (Member)
Education:
University of Akron School of Law, Akron, Ohio, 2000
Baldwin-Wallace College, 1997
Pro Bono Activities:
Haven of Rest Ministries, Volunteer
The Cleveland Clinic Foundation – The Scott Hamilton Cares Initiative 4th Angel Mentoring Program, Volunteer, 2001 to Present
Baldwin-Wallace College Alumni Advisory Board – Lambda Chi Alpha fraternity, Volunteer, 2002 - 2004
Fairlawn Country Club – Membership Development Committee, Volunteer, 2009 - 2011
Greater Akron Chamber of Commerce, Small Business Council Board of Directors, Director, 2004 - 2008
Greater Akron Chamber of Commerce, Small Business Council Board of Directors, Nominating Committee, 2005 - Present
Greater Akron Chamber of Commerce, Small Business Council Board of Directors, Nominating Committee, 2006 - Present
Greater Akron Chamber of Commerce, Greater Akron Chamber Golf Outing Committee Member, 2005 - 2008
Greater Akron Chamber of Commerce, Greater Akron Chamber Golf Outing Committee Co-Chair, 2009 - Present
Young Professionals of Akron, Vice-President, 2005 - Present
Young Professionals of Akron, Vice-President, 2006 - Present
Young Professionals of Akron, Board of Directors, Member, 2003 - Present
Young Professionals of Akron, Board of Directors, Member, 2004 - Present
Honors and Awards:
Selected as an "Super Lawyers – Rising Star" by Law & Politics magazine, 2012 - Present
Selected as an "Super Lawyers – Rising Star" by Law & Politics magazine, 2013 - Present
Selected as an "Super Lawyers – Rising Star" by Cincinnati Magazine and Columbus Monthly, 2009 - 2011
Honored as a "Fellow," Akron Bar Foundation, 2011
Greater Akron Chamber "30 for the Future" award recipient , 2007 - Present
Graduate, Leadership Akron, Class XXIV
---
Attorney Betsy L.B. Hartschuh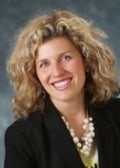 Bar Admissions:
Ohio
U.S. District Court Northern District of Ohio
Professional Memberships and Achievements:
Akron Bar Association (Member)
Ohio State Bar Association (Member)
Education:
University of Akron School of Law, Akron, Ohio, 2004

J.D.
Honors: cum laude
Law Review: Akron Law Review, Executive Editor

College of Wooster, 2001
Pro Bono Activities:
Bath United Church of Christ, Member
Alzheimer's Association, Gala Committee, Member, 2005-2006
Greater Akron Professional Society, Co-Founder, 2004
Greater Akron Professional Society, Steering Committee, Member, 2004 – 2011
Destination College, Mentor, Volunteer 2006 –2013
Tri-County Jobs for Ohio Graduates, Board of Directors, 2006 – 2009
Torchbearers, Service Committee, Chair, 2006-2007
Torchbearers, Board of Directors, 2007-2009
Torchbearers, Alumni Steering Committee, 2010 – 2012
Akron Bar Association, University of Akron Liaison Committee, Member, 2007-2008
Akron Bar Association, New Lawyer's Committee, Chair, 2006-2007
Akron Bar Association, Board of Trustees Ex Officios, 2006-2007
Akron Bar Association, New Lawyer's Committee, Vice-Chair, 2005-2006
President, Board of Directors and Co-Founder, The Akron Children's Museum
Honors and Awards:
ATHENA Young Professional Award Winner, 2012
Greater Akron Chamber "30 for the Future" award recipient 2009
Graduate, Leadership Akron, Class XXVI, President
Torchbearers Distinguished Alumni Award, 2017
---
Attorney Jay E. Krasovec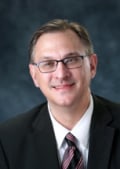 Bar Admissions:
Ohio
U.S. Court of Appeals 7th Circuit
U.S. Court of Appeals 6th Circuit
U.S. District Court Northern District of Illinois
U.S. District Court Northern District of Ohio
U.S. District Court Southern District of Ohio
Professional Memberships and Achievements:
American Bar Association (Litigation Law)
Ohio State Bar Association (Young Lawyers Committee)
Akron Bar Association (University of Akron Law School Liaison, New Bar Applicant Committee )
Cleveland Metropolitan Bar Association
Education:
University of Akron School of Law, Akron, Ohio, 1998
The University of Akron, 1994

A.A.S.
Honors: cum laude
Major: Criminal Justice Studies

The University of Akron , 1995

B.S.
Honors: cum laude
Major: Political Science
Pro Bono Activities:
Adjunct Professor, The University of Akron School of Law, Legal Analysis, Research, Writing
Mentor, University of Akron School of Law mentor program
The Battered Women's Shelter of Summit and Medina Counties, Past President, Past Vice-Chair
The Rape Crisis Center of Summit and Medina Counties, Past President, Member
Honors and Awards:
Selected for inclusion in Super Lawyers Ohio Rising Stars, 2005 - 2010
District Community Service Award, Ohio State Bar Association for attorneys 40 years and under
---
Attorney Karan A. Moss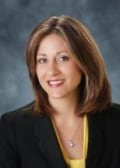 Bar Admissions:
Professional Memberships and Achievements:
Akron Bar Association (Member)
Ohio State Bar Association (Member)
Education:
University of Akron School of Law, Akron, Ohio, 2011
University of Akron, 2008

B.A.
Honors: summa cum laude
Pro Bono Activities:
APD Strong: Spouses and Partners Together Reaching Out and Giving Back
---
Attorney Frank J. Witschey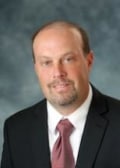 Bar Admissions:
Ohio, 1992
U.S. District Court Northern District of Ohio, 1992
U.S. Court of Appeals 6th Circuit
U.S. District Court Southern District of Ohio
Supreme Court of the United States of America
Professional Memberships and Achievements:
Akron Bar Association (Member)
Ohio State Bar Association (Member)
Education:
University of Akron School of Law, Akron, Ohio, 1992

J.D., Doctor of Jurisprudence
Honors: cum laude
Honors: University of Akron Trial Team, 1991-1992

Bowling Green State University, Bowling Green, Ohio, 1989
Pro Bono Activities:
Sacred Heart Church Parrish Counsel, 2010-2013
St. Joseph Melkite Catholic Church Finance Council 2005-2012
Youth Baseball/Basketball Coach
Honors and Awards:
Outstanding Advocate, Gourley Moot Court Competition, Alleghany County Pennsylvania Trial Lawyers Association, 1992
Honored as a "Fellow," Akron Bar Foundation, 2011
---
Attorney Jeffrey T. Witschey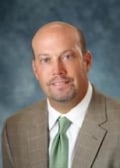 Bar Admissions:
Ohio, 1992
U.S. District Court Northern District of Ohio, 1992
U.S. Supreme Court
Professional Memberships and Achievements:
Association of Trial Lawyers of America (Member)
Summit County Trial Lawyers Association (Member)
Summit County Bar Association (Member)
American Bar Association (Member)
Ohio State Bar Association (Member)
Akron Bar Association (Member)
Education:
University of Akron School of Law, Akron, Ohio, 1992

J.D., Doctor of Jurisprudence
Honors: cum laude
Honors: University of Akron Trial Team, 1989-1992

Bowling Green State University, Bowling Green, Ohio, 1989

B.S.B.A., Bachelor of Science in Business Administration
Pro Bono Activities:
Sacred Heart Parish Council, Former Member
University of Akron Mock Trial Program, Former Coach
Helping Hands Helping Paws, Inc., Board of Directors, Member
CYD Coach
Honors and Awards:
Honored as a "Fellow," Akron Bar Foundation, 2011
Super Lawyer Designation