« Back to Results
Ciccarelli Law Offices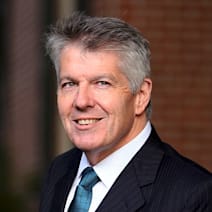 We Are Proud to Fight for Your Rights
Let Us Help You Today
If you are facing criminal charges, you are facing the possibility of losing your liberty if sent to prison. You also face the possibility of losing money through the steep fines that often come from a conviction. You could lose privileges like your ability to drive. You could also lose opportunities in the future due to a criminal record, including opportunities for employment, education, housing and loans.
The penalties from any conviction are too dire to merely accept, especially because it is your right to fight back. A criminal defense attorney can help you do that. An experienced lawyer can challenge the prosecutor's evidence and expose the weaknesses in the case against you. Our dedicated criminal defense lawyers at Ciccarelli Law Offices will stand for your rights and fight the charges against you. We use a team approach, so you'll have more than one lawyer creating your defense strategy.
Contact Ciccarelli Law Offices today if you need legal assistance with any of the following:
Criminal Law
DUI/Drunk Driving
Drug Charges
Marijuana Offenses
Violent Crimes
Sex Offenses
Firearms/ Weapons Charges
Domestic Violence
Property and Theft Offenses
Major Traffic Offenses
White Collar Crime
Juvenile Offenses
Violation of Probation
Violation of Parole
Expungement
Misdemeanor Charges
Felony Charges
Internet/Cyber Crime
Family Law
Divorce
Custody
Prenuptial Agreements
Adoption
Personal Injury
Workers' Compensation
Our team of attorneys has earned recognition for their courtroom skills and dedication to clients. Your freedom and future is always our first priority.
Call the Ciccarelli Law Offices today at 610-616-2430 to arrange your free initial consultation.
Attorney Lee A. Ciccarelli
Lee Ciccarelli is the founder of Ciccarelli Law Offices: a Pennsylvania Litigation Law Firm focusing in Personal Injury, Automobile Accident Injury and Workers Compensation law. We take on the toughest cases and fight for our clients when they need a fighter.
Ciccarelli Law Offices is as unique as its founder in its sincere devotion to serve the public, fight for injustice and get results. Ciccarelli Law Offices was founded in Chester County Pennsylvania approximately ten years ago after Lee Ciccarelli himself sought a vision for a law practice devoted to the clients it served.
Lee Ciccarelli began his practice after some ten years of litigation experience in trial and at the negotiating table in disputes and forums throughout the state from Philadelphia in the east to west of Harrisburg; and from Williamsport and Coudersport in the North to York, Lancaster, West Chester, and Media in the south. Ciccarelli's experience in trial both in the area of personal injury, automobile accident, medical malpractice and in criminal defense, serves as a foundation for a firm with the integrity, passion and experience needed for the toughest of legal battles.
---
Attorney Julia Alexa Rogers
Julia Alexa Rogers (formerly Julia Alexa Theobald) is an experienced litigation attorney who represents our clients in both Family and Criminal Law Matters. She is part of the leadership of the Ciccarelli Law Offices and is a Director of Litigation who oversees our criminal defense cases and family law practice. 
Julia graduated from Loyola University of Maryland in Baltimore with a political science and public relations degree. After college Julia attended and graduated from the Drexel University School of Law in Philadelphia, Pennsylvania. While in law school Julia interned at the Philadelphia Public Defender's office and the Pennsylvania Innocence Project. 
Prior to joining the Ciccarelli Law Firm as a senior staff attorney, Julia represented clients in every facet of the criminal system throughout the tri-state area in both governmental capacities as well as at a busy private practice firm. Julia has handled every domestic litigation case imaginable from divorce, custody, adoption and CYF investigations. Julia began her law career as a criminal defense attorney with the Defender's Association of Philadelphia and served the community as a Deputy Attorney General with the New Jersey Attorney General's Office before going into private practice. Julia has been a dedicated and zealous advocate for the rights of her clients for years in the greater Philadelphia area. 
Her prior work experiences have prepared her to be an impassioned, empathetic and relentless advocate for her clients. She is an aggressive litigator and stealth negotiator who prides herself on getting the very best outcome for clients on every case. She has appeared on thousands of occasions in the State and Local courts including pre-trial motions, jury trials and violation hearings. She believes her passion for her clients coupled with her years of substantial court room experience help her serve clients in need of a caring, determined lawyer and counselor of law.
---
Attorney Jillian Marie Emerson
Prior to beginning her legal career, Jillian graduated from the University of Pittsburgh where she earned her undergraduate degree in History. After graduation, Jillian attended Drexel University School of Law. During her time in law school, Jillian served on Drexel Law Review. Jillian also interned with the Montgomery County Public Defenders where she represented indigent people and learned the criminal system under the supervision of an attorney. Jillian also got the opportunity to participate in the Civil Litigation Clinic where she interned with Philadelphia Legal Assistance. During her time at Philadelphia Legal Assistance, she was able to represent clients in both custody and protection from abuse matters under attorney supervision. During her time at Philadelphia Legal Assistance, Jillian learned the impact attorneys have on their clients and how important it is for people going through family disputes to have a caring, empathetic advocate on their behalf.
After graduating from law school, Jillian clerked for the Honorable Kurt Kramer, Family Law Judge of the New Jersey Superior Court in Camden County. While clerking, she had the experience to learn the Court system while also getting ample experience in custody, divorce, support, and restraining orders.
Jillian joined Ciccarelli Law Offices to work in the family law department and will also be assisting with criminal matters. Jillian is excited to return to the Chester County area where she was born, raised, and her family still resides. Jillian is dedicated to helping people and making a difference in people's lives through zealous advocacy.
---
Attorney Melaina Hudack
Melaina Hudack is an experience litigation attorney who represents our clients in both Criminal Defense and Personal Injury matters.
Melaina graduated from the University of Delaware where she earned her undergraduate degree in Philosophy. After graduation Melaina attended and graduated from Widener University Delaware School of Law in Wilmington, Delaware. During her time at Widener Melaina served on the Delaware Journal of Corporate Law, which consistently ranks as one of the top ten business law journals in the country.
Melaina began her legal career interning at the Chester County District Attorney's Office where she was afforded extensive courtroom experience in both criminal and traffic matters. After leaving the District Attorney's Office Melaina worked at a large personal injury firm in Philadelphia specializing in Plaintiff's cases. During her time there she aggressively represented clients in motor vehicle and slip and fall accident cases throughout a variety of counties in Pennsylvania.
Melaina joined the Ciccarelli Law Office to serve as counsel in both personal injury and criminal defense practice areas. Melaina is a dedicated attorney who prides herself on serving her clients well, advocating for their best interest and getting results.
Melaina resides in Delaware with her family and serves as a volunteer firefighter and EMT in her free time. She has been an active member of the Hockessin Fire Company for the past eight years.
---
Attorney Emily Pittenger
Emily joined Ciccarelli Law after graduating law school, starting as a law clerk before becoming an associate. Prior to being licensed as an attorney, Emily had the unique position of assisting in all the fields and learning about each of them. Currently Emily works in the personal injury and criminal defense areas at the firm.
Prior to starting her legal career, Emily graduated from the University of Richmond in 2015 with a bachelor's degree in Art History. During her time in college, Emily was active in her university's dance company and theater program. Although Emily was on an art trajectory during her time in college, it was in her junior year that she realized she wanted to pursue a career in law.
In 2019, Emily received her law degree Villanova University Charles Widger School of Law. While at Villanova, Emily was active in her school's Pro Bono Society, where she volunteered at legal organizations such as the Pennsylvania Innocence Project, Wills for Heroes, and Face to Face Legal Center. During her last year of law school, Emily worked as a certified legal intern at the Delaware County District Attorney's Office. She is licensed to practice in Pennsylvania.
Based on her past experiences, Emily believes that empathy and a client's trust are crucial to be an effective attorney. Furthermore, her years as a dancer gave Emily the disciplian, resilience, and grit needed to succeed as an attorney. Emily's main goal is to advocate for those who cannot defend for themselves. She looks forward to working with her clients through their cases and vows to fight for them through every step of the process.
Testimonials
Thanks Lee for your efforts on behalf of my family. You and your entire team are true professionals! I will be glad to recommend you to any of my friends who have issues needing legal representation in Pennsylvania. Take care. Good luck and Godspeed!
---
Great job. Thanks for not give up and working with me and my family.
---
They handled everything in a very prompt and highly professional manner. Also, when it came to any questions I had, he always succeeded in giving me thorough explanations and made sure to keep me in the loop one hundred percent of the way. I would definitely recommend him to anyone needing representation.
---
The attorneys at Ciccarelli Law Offices really put all their effort into defending our son. The outcome was better than we expected and they kept us informed about the case and handling of the legalities that often are very confusing. We would not hesitate to recommend them as a team or individually.
---
We were very happy with the outcome of my case. After speaking with Lee and Steven, my wife and I felt confident. Initially this was a criminal case, was later reduced to a traffic violation.
---
Ciccarelli Law Offices was instrumental in my DUI case. Their tireless efforts, professionalism and overall dedication to me and my family ensured acceptance into the ARD program. I felt confident in their abilities and having their representation in the courtroom proved to be an invaluable asset. Again, I thank them and this office for the support provided throughout the proceedings.
Since 1997, the "Lead Counsel Verified" status has been granted to attorneys who possess:

The Right Professional Experience
A Spotless Record
The following attorneys at this firm are Lead Counsel Verified: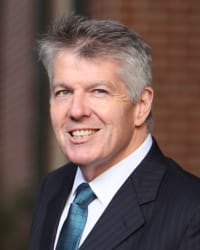 Lee A. Ciccarelli
This attorney is Lead Counsel Verified in the following practice areas:
| Practice Area | Year |
| --- | --- |
| Criminal Defense | Since 2015 |
| Drunk Driving | Since 2017 |
| Personal Injury | Since 2015 |
| Practice Area | Year |
| --- | --- |
| Criminal Defense | Since 2015 |
| Drunk Driving | Since 2017 |
| Personal Injury | Since 2015 |
For Attorneys:
Download Lead Counsel Badge