Certified Civil Trial Attorney by the Supreme Court of New Jersey
At Scirocco Law, PC, our attorneys have over 50 years of combined experience as trial and appellate lawyers. We provide meaningful and zealous advocacy for addressing personal injury claims, employment disputes, and criminal defense. Scirocco Law is a client-centered, results-driven law firm that focuses on attaining the best possible outcome in each case. Our attorneys and highly trained staff use their experience and knowledge at the service of our clients, knowing that the best lawyers solve problems in the quickest and most efficient way.
Attorney Robert A. Scirocco is Certified by the Supreme Court of New Jersey as a Civil Trial Attorney. He has tried countless cases in state and federal court and has helped clients recover millions of dollars in verdicts and settlements.
Mark R. Scirocco is an experienced trial and appellate lawyer whose accomplishments have been recognized by the National Law Journal. He has argued and won twice before the Supreme Court of New Jersey. (Estate of Narleski v. Gomes, 244 N.J. 199 (2020); Pareja v. Princeton Int'l Props., 246 N.J. 546 (2021)).
Stephen T. Scirocco has extensive experience in criminal and employment law. Stephen previously served as a Judge Advocate in the United States Marine Corps. He has been recognized by Best Lawyers in the field of employment law.  
Contact us today if you need legal assistance with any of the following:
Automobile Accident
Personal Injury
Construction Injury
Criminal Law
Employment Law
Consumer Fraud
Discrimination
Sexual Harassment
DWI
Military Law 
Juvenile Law
Municipal Court
Traffic Court
Commercial Litigation
Visit our website at www.sciroccoesq.com or call 973-691-1188 to arrange your consultation.
Attorney Robert A. Scirocco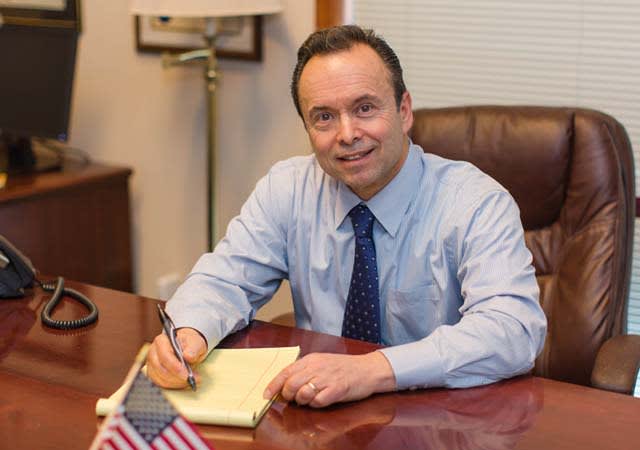 Robert A. Scirocco attended Loyola School of Law, where he earned his law degree in 1980. He has been Certified by the Supreme Court of New Jersey as a Civil Trial Attorney since 1991.
In law school, Bob was the editor in chief of the law school newspaper, and while performing a clerkship in Washington, D.C., was the recipient of a Commendation from the President of the United States, for his outstanding legal contributions made in the assistance of placing ex-offenders back into the workforce.
Upon his graduation, he obtained a clerkship with a number of judges in Hudson County Superior Court, both in the juvenile and criminal divisions. He has spent his entire career as a litigation and trial attorney, having tried well over one hundred jury trials in both the state and federal courts.
After working as a partner at two mid-sized firms, he opened his own practice in 1994 in Budd Lake (Mt Olive Twp), Morris County, N.J. with emphasis in the areas of employment law/civil rights, personal injury, criminal law, municipal court, and consumer fraud, and is counsel to a number of local public entities, such as the Budd Lake Volunteer Fire Department.
Bob successfully represented the plaintiff in the seminal case of Cowher v. Carson & Roberts, 425 N.J. Super. 285. There, the Appellate Division ruled that an employee of a trucking company could sue his employer for the harassment he received based on the company's mistaken belief that he was Jewish.
He is a Master of the Worral F. Mountain Inns of Court.
---
Attorney Mark Scirocco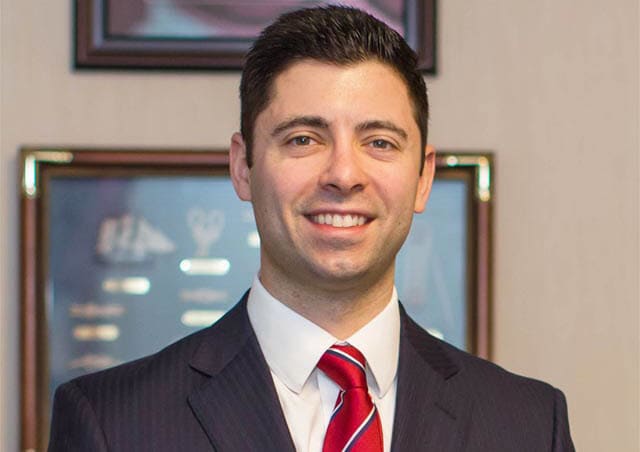 Mark R. Scirocco is a partner at Scirocco Law, P.C. He has a long record of successfully handling high-profile matters in New Jersey state and federal trial courts. He is also an experienced appellate advocate, having argued multiple times before the Supreme Court of New Jersey and the New Jersey Appellate Division. His precedent setting cases include The Estate of Narleski v. Gomes, 244 N.J. 199 (2020), which involved social host liability for those under the age of 21 who facilitate underage drinking in their homes, and Pareja v. Princeton Int'l Props., 246 N.J. 546 (2021), involving liability for commercial property owners during snowstorms.
While in law school, Mark was one of 12 students selected as part of the George Mason Supreme Court Clinic and worked on several matters before the Supreme Court of the United States. He also interned in various capacities for the Federal Government including at the U.S. House of Representatives, Committee on Oversight and Government Reform; the U.S. Court of Federal Claims, chambers of Judge Lawrence Block; and the U.S. Department of Justice, Criminal Division, Fraud Section.
Along with being recognized in Super Lawyers, Mark has been named a New Leader of the Bar by the New Jersey Law Journal as part of its Professional Excellence 2020 Awards. In 2021, he was recognized by the National Law Journal as a Trailblazer in Insurance Law.
Mark currently serves as a Trustee of the Morris County Bar Foundation. He is Appointed by the Supreme Court of New Jersey to the District X Fee Arbitration Committee.
---
Attorney Stephen T. Scirocco
Stephen T. Scirocco is a Senior Associate at Scirocco Law. He joined the firm in late 2021 from one of New Jersey's top regional law firms, where he specialized in employment law and general litigation. Stephen regularly represents individuals and businesses on claims involving employment discrimination, whistleblower retaliation, Fair Labor Standards Act violations, and wrongful termination. Additionally, he counsels employers conducting internal investigations and helps establish compliance programs and policies on proper workplace training and reporting procedures.
Stephen also has extensive criminal law experience, previously serving as a Judge Advocate in the United States Marine Corps. As a military prosecutor, he led joint investigations among the FBI, DEA, and NCIS for cases involving internet crimes, child exploitation, drug trafficking, and sexual assault. While on active duty, Stephen was appointed as the Special Assistant U.S. Attorney (SAUSA) for the District of Hawaii and represented the Marine Corps in the prosecution of civilian crimes. He still serves in the Marines as a reservist, at the rank of Captain.
Stephen was recognized in the 2022 Edition of Best Lawyers: Ones to Watch.