#1 Top Jury Verdicts for 2014 ($4 Million) and 2012 ($1.6 Million) in Employment Law Cases. Aggressive Representation. Strategic Negotiation. Multimillion dollar results. Fight back against Discrimination and Sexual Harassment Call Today!
When you are a victim of sexual harassment, discrimination, and unfair treatment in your workplace, simply going to work every day can be a nightmare. You may have feelings of anxiety or be afraid and/or confused about where to turn for help. That's when Attorney Derek T. Smith can help you.
Contact Derek T. Smith today if you need legal assistance with any of the following:
Sexual Harassment
Employment Discrimination
Ethnic Discrimination
Gender Discrimination
Religious Discrimination
Pregnancy Discrimination
Race Discrimination
Severance Agreements
ADA Claims And Violations
At the Derek Smith Law Group, LLC, our lawyers aggressively go after employers who have tolerated or created illegal work practices at their company. You can rest assured the justice will be pursed and getting you maximum compensation — and peace of mind — is of the upmost importance.
Call us today at 212-587-0760 to arrange your free initial consultation or email us at [email protected].
Harassment
New York City anti-harassment and anti- laws are some of the most pro-employee, comprehensive civil rights laws in the country and with New York City having well over 3.5 million private sector employees and another 250,000 city employees there are nearly 15,000 sexual harassment or gender discrimination lawsuits filed in New York City every year.
Sexual harassment is a form of gender-based discrimination and No employee deserves to be harassed, discriminated against or mistreated at work. However, in New York City workplace gender discrimination, sexual harassment and occupational sexism occurs far to often and when it does you need an experienced and dedicated New York City sexual harassment attorney. Whether you are a man or a woman, regardless of your sexual orientation (Gay, Straight or Bi-Sexual), workplace sexual harassment is illegal.
However, with the right New York City sexual harassment lawyer in your court, and proper knowledge of New York & New York City sexual harassment laws, which protect your rights as an employee, you can fight back.
Discrimination
The employment discrimination attorneys at the Derek T. Smith Law Group, PLLC, are focused on workplace discrimination law in New York. With our in-depth knowledge of employment discrimination laws in New York City, New Jersey and Pennsylvania. Our employment law attorneys defend the rights of employees who experience employment discrimination of any type in the workplace throughout New York, New Jersey and Pennsylvania. The employment discrimination attorneys at the our law firm are effective employment law mediators and litigators. Derek Smith T. Law Group, PLLC has highly skilled New York City employment attorneys that can assist you in your discrimination case.
At the Derek T. Smith Law Group, PLLC, our New York City employment discrimination attorneys represent workers in disputes against employers who violate New York City & New York State NYS Human Rights & workplace discrimination laws as well as federal laws like the Americans with Disabilities Act, the Family and Medical Leave Act, or Title VII of the Civil Rights Act of 1964. The employment discrimination laws employees now enjoy were forged through a long list of hard fought court cases. With their expert understanding of employment discrimination laws in New York City and the state of New York, the employment discrimination attorneys at our law firm can mediate disputes as well as file workplace discrimination lawsuits in your legal case.
Attorney Profile
Attorney Derek T. Smith
Jurisdictions:
New York
New Jersey
Pennsylvania
U.S. District Courts for the Northern, Southern and Eastern Districts of New York and the Eastern District of Pennsylvania.
Education:
Dickinson School of Law, J.D., 1994;
Université de Droit, d'Économie, et des Sciences d'Aix-Marseille in Aix-en-Provence, France
University of Michigan, Ann Arbor, Michigan, B.A., 1991
Professional Memberships and Achievements:
National Employment Lawyers Association (NELA)
National Employment Lawyers Association of New York (NELA/NY)
New York State Trial Lawyers Association
Languages Spoken:
Since 1997, the "Lead Counsel Verified" status has been granted to attorneys who possess:

The Right Professional Experience
A Spotless Record
The following attorneys at this firm are Lead Counsel Verified: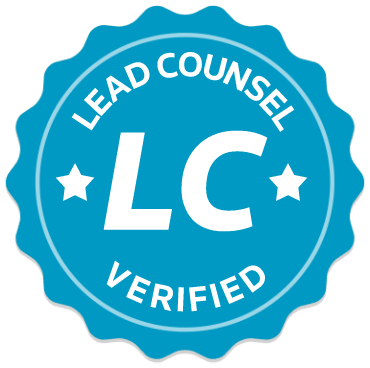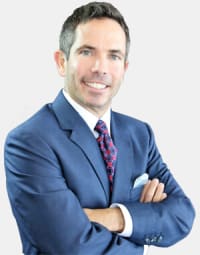 Derek T. Smith
This attorney is Lead Counsel Verified in the following practice areas:
| Practice Area | Year |
| --- | --- |
| Employment Law | Since 2015 |
| Practice Area | Year |
| --- | --- |
| Employment Law | Since 2015 |
For Attorneys:
Download Lead Counsel Badge