Providing Family Formation Representation
Building a family through adoption or assisted reproductive technology can be a rewarding, thrilling and challenging time. The experienced professionals at The Law Office of Dion Roddy will help you work through the complex details, minimize risk, and provide welcome peace of mind. As adoption attorneys, we understand the unique needs of those who want to become parents or who want to make an adoptive placement for an expected child.
We handle only adoption related and assisted reproductive technology (ART) cases and are well qualified to represent your interests. If you are a prospective adoptive parent or an intended parent, we can help you explore and develop your plan for building your family. We work with married couples and single persons.
If you are a birth parent seeking to place your child for adoption, we will support, inform, and advocate for you as you examine your options for finding a loving family for your child.
Contact us today if you need legal assistance with any of the following:
Direct placement adoptions
Interstate adoptions
Stepparent & Relative adoptions
Adult adoptions
Call Attorney Dion Roddy today at 248-792-7660 to arrange your free initial consultation.
Attorney Dion Roddy
Dion Roddy began his legal career as a judicial clerk to the Hon. Lisa Gorcyca in the Family Division of Oakland County Circuit Court. A 2012 Cum Laude graduate from Wayne State University Law School, Mr. Roddy started out in family law but found his passion in adoption law and helping people create new families through adoption.
Being an adoptive parent himself, Mr. Roddy offers a distinct perspective to his clients because he understands exactly what they may experience as he advises them through the adoption process.
Dion's adoption practice includes direct, interstate, stepparent, relative, and adult adoptions as well as contested termination cases. He also handles domestic infant adoptions with an extensive interstate practice. He often represents individuals and agencies in contested adoption matters. Dion's ART practice focuses on egg donation, embryo transfers, and uncompensated surrogacy.
Mr. Roddy is a Fellow and member of the Oakland County Bar Foundation and is a member of the Federal Bar Association, State Bar of Michigan, and the American Bar Association. He has been featured in interviews regarding changes in Michigan adoption law, and authored an article regarding a Michigan Supreme Court decision having an impact on stepparent adoption.
Since 1997, the "Lead Counsel Verified" status has been granted to attorneys who possess:

The Right Professional Experience
A Spotless Record
The following attorneys at this firm are Lead Counsel Verified: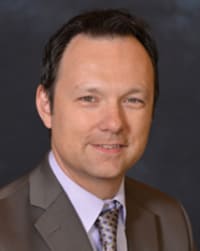 Dion Roddy
This attorney is Lead Counsel Verified in the following practice areas:
| Practice Area | Year |
| --- | --- |
| Adoption | Since 2017 |
| Practice Area | Year |
| --- | --- |
| Adoption | Since 2017 |
For Attorneys:
Download Lead Counsel Badge