« Back to Results
The Conner Law Group, P.C.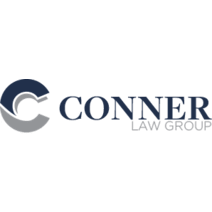 Litigation and Appeals | Serving Savannah, GA
Need representation for your Litigation and Appeals issues? The Conner Law Group, P.C. offers local assistance in Savannah, Georgia.
Average Experience:
28 years
The Right Choice for All the Right Reasons
Founded in 2010, The Conner Law Group embodies Managing Partner Mike Conner's values, integrity and work ethic. During his career as a corporate attorney, Mr. Conner has distinguished himself as a diligent, thorough and effective litigator while representing a diverse client base in south and coastal Georgia. Formerly a partner in the esteemed Savannah law firm of Bouhan, Williams, Levy, LLP, Mr. Conner has effectively represented Fortune 500 corporations, small businesses and individuals on a variety of platforms, including complex business litigation, mass torts, class actions, bankruptcy adversary, securities law, construction and surety matters and serious personal injury litigation. The depth of Mr. Conner's experience and his reputation for commitment to his clients has enabled him to meet the needs of a wide-ranging clientele with multifaceted legal needs. The ability to manage complicated negotiations as well as conduct complex litigation has allowed Mr. Conner to attract and retain a client roster that reads like a who's who in south and coastal Georgia. The Conner Law Group-good attorneys, good people, good values.
Contact Conner Law Group today if you need legal assistance with any of the following:
Litigation & Appeals 
Corporate Law
Business Litigation
Personal Injury & Wrongful Death
Real Estate Law
Construction Litigation
Tax & Estate Law
Bankruptcy & Creditors' Rights
Labor & Employment
Local Government
Appellate Practice
Trust & Estate Planning
Trust & Estate Litigation
Workers' Compensation
Veterans Affairs
Call 877-283-2745 today to arrange your free initial consultation.
Attorney David Michael Conner
David Michael "Mike" Conner is the founder and managing partner of The Conner Law Group, P.C. He is a celebrated litigation attorney, specializing in commercial, business and construction litigation and related business organization and planning as well as the prosecution of catastrophic personal injury cases. Mr. Conner has earned recognition as one of Georgia's most respected attorneys, and he has been peer selected as a Georgia Super Lawyer (since 2006), Best Lawyer (since 2007), Georgia Trend Magazine's Legal Elite and invited to be a member of the National Trial Lawyer's Top 100 Trial Lawyers. He is also a fellow in the Litigation Counsel of America (www.trialcounsel.org) and an invited member of the Council on Litigation Management (www.theclm.org). Related to his work in the personal injury field, Mr. Conner is a member of the Million Dollar Advocates Forum and the Multi Million Advocates Forum. The Conner Law Group has been recognized by U.S. News & World Report as a "Best Law Firm." Mr. Conner also serves as the City Attorney for his hometown of Jesup, Ga.
---
Attorney Robert M. Kutchey III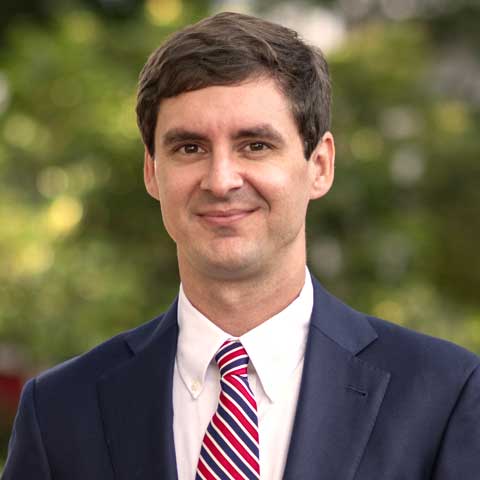 Mr. Kutchey joined The Conner Law Group in 2014, and his practice encompasses commercial and business litigation, commercial real estate transactions, bankruptcy and creditors' rights, contract law, appellate practice, and trust and estate planning.
Prior to joining The Conner Law Group, Mr. Kutchey worked as a contract attorney in Savannah and worked on personal injury matters. Mr. Kutchey earned a J.D. from the University of Georgia School of Law after graduating Magna Cum Laude from the University of Georgia with a B.A. in Business Administration and Management. While at the University of Georgia, Mr. Kutchey was awarded the Governor's Scholarship, the Chevron-Texaco Havoline Scholarship and the Law School Association Scholarship.
He graduated from Calvary Day School in Savannah in 2005. Mr. Kutchey was admitted to the Georgia Bar in 2013 and has been admitted to practice in the Superior Courts of Georgia, the Southern, Middle and Northern Districts of Georgia, and the Court of Appeals of the State of Georgia. He is the lead associate for the following clients: The Jones Company, PrimeSouth Bank, NG Solutions, LLC, Yancey Bros. Co., HD Companies, LLC, Mint Green Tag Sale Company, LLC, Jones Family Dental, and Bay Street Realty Group, LLC.