The Manely Firm, P.C.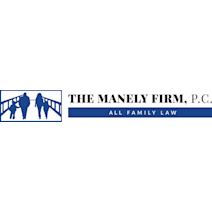 "Go ahead. Dream. Plan.
I Focus on the Family Law So You Can Focus on the Family."
At The Manely Firm, P.C., we have achieved an unparalleled level of success. We have unanimous victories in our trials in the Georgia Supreme Court and the U.S. Supreme Court. In addition, we also have won at international trials and appeals, including in before the Supreme Court of Costa Rica.
Our offices have an exclusive focus on family law with particular skill handling the unique area of international family law. We work tirelessly to secure the outcomes that our clients need most. We treat every case with our full attention, respect, and effort.
The family law attorneys at our firm will use the most effective and intelligent strategies to protect your best interests through every step of your case. If you have a family law matter that needs resolution, you can rest assured knowing we will be there to walk you through every step of the process and get results you will be happy with.
Contact The Manely Firm today if you need legal assistance with any of the following:
Family Law
Prenuptial & Postnuptial Agreements
Alimony
Child Support
Contempt of Court
Modification of Court Orders
Domestication of Foreign Judgments
Family Law Appeals
Fertility Law
Mediation
Infidelity
Parental Kidnapping
Paternity & Legitimation
Same-Sex Partnership Agreements
Stepparent & Relative Adoption
Guardian Ad Litem Work
Child Custody
Visitation
Fathers' Rights
Grandparents' Rights
Mothers' Rights
Family Violence
Orders of Protection
Restraining Orders
Divorce
High Asset Divorce
Collaborative Divorce
Uncontested Divorce
Division of Marital Assets & Debt
Equitable Distribution
Financial Affidavits
Valuation of Assets
Call today at 866-687-8561 to arrange your consultation.
Attorney Michael Eric Manely
Bar Admissions:
Georgia, 1989
U.S. District Court Northern District of Georgia, 1989
U.S. District Court Middle District of Georgia
Georgia Court of Appeals, 1989
U.S. Court of Appeals 11th Circuit
Supreme Court of Georgia, 1989
U.S. Supreme Court, 2013
Education:
Georgia State University College of Law, Atlanta, Georgia
Georgia State University, Atlanta, Georgia
Professional Memberships and Achievements:
Gracepointe Certificate of Appreciation for Community Service (December 2016), 1988
GSU College of Law Named Classroom, Michael and Shelia Manely Classroom (June 2015)
GSU College of Law Student Public Interest Law Association Serving Others and Achieving Results (SOAR) Award (April 2014)
Cobb Legal Aid Pro Bono Award (2009)
Mary Beth Tinker Award, Marshall-Brennan Constitutional Literacy Project, American University Washington College of Law (May 2005)
Georgia Mock Trial Champion, 1988
Georgia Mock Trial Champion, 1989
State of Georgia Bar Association, Family Law Section and Environmental Law Section, Member
Cobb County Bar Association, Member
Marietta Business Association, Member
Georgia State University College of Law Alumni Association, Organizer, Cobb County branch
Georgia State University College of Law Alumni Society, Past President
International Society of Family Law
The Association of Family and Conciliation Courts
The American Bar Association, Family Law Section
American Bar Association
American Bar Association, Internation Law Section
American Bar Association, Litigation Section
Languages Spoken:
Since 1997, the "Lead Counsel Verified" status has been granted to attorneys who possess:

The Right Professional Experience
A Spotless Record
The following attorneys at this firm are Lead Counsel Verified: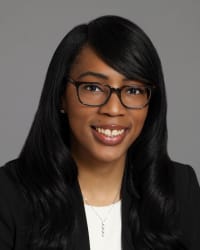 Kourtney N. Bernard-Rance
This attorney is Lead Counsel Verified in the following practice areas:
| Practice Area | Year |
| --- | --- |
| Divorce | Since 2023 |
| Family Law | Since 2023 |
| Practice Area | Year |
| --- | --- |
| Divorce | Since 2023 |
| Family Law | Since 2023 |
Cara B. Schlosser
This attorney is Lead Counsel Verified in the following practice areas:
| Practice Area | Year |
| --- | --- |
| Divorce | Since 2023 |
| Family Law | Since 2023 |
| Practice Area | Year |
| --- | --- |
| Divorce | Since 2023 |
| Family Law | Since 2023 |
Dina R. Khismatulina
This attorney is Lead Counsel Verified in the following practice areas:
| Practice Area | Year |
| --- | --- |
| Divorce | Since 2023 |
| Family Law | Since 2023 |
| Practice Area | Year |
| --- | --- |
| Divorce | Since 2023 |
| Family Law | Since 2023 |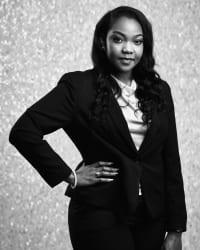 Renee S. Richardson
This attorney is Lead Counsel Verified in the following practice areas:
| Practice Area | Year |
| --- | --- |
| Divorce | Since 2023 |
| Family Law | Since 2023 |
| Practice Area | Year |
| --- | --- |
| Divorce | Since 2023 |
| Family Law | Since 2023 |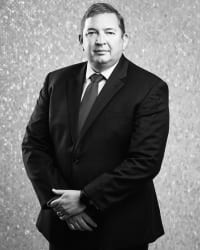 David Purvis
This attorney is Lead Counsel Verified in the following practice areas:
| Practice Area | Year |
| --- | --- |
| Divorce | Since 2023 |
| Family Law | Since 2023 |
| Practice Area | Year |
| --- | --- |
| Divorce | Since 2023 |
| Family Law | Since 2023 |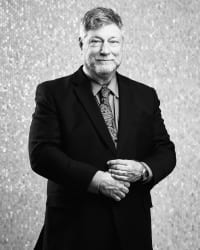 Michael E. Manely
This attorney is Lead Counsel Verified in the following practice areas:
| Practice Area | Year |
| --- | --- |
| Divorce | Since 2023 |
| Family Law | Since 2022 |
| Practice Area | Year |
| --- | --- |
| Divorce | Since 2023 |
| Family Law | Since 2022 |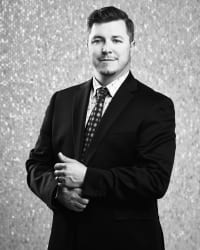 William King
This attorney is Lead Counsel Verified in the following practice areas:
| Practice Area | Year |
| --- | --- |
| Adoption | Since 2023 |
| Divorce | Since 2023 |
| Estate Planning | Since 2023 |
| Family Law | Since 2023 |
| Probate | Since 2023 |
| Practice Area | Year |
| --- | --- |
| Adoption | Since 2023 |
| Divorce | Since 2023 |
| Estate Planning | Since 2023 |
| Family Law | Since 2023 |
| Probate | Since 2023 |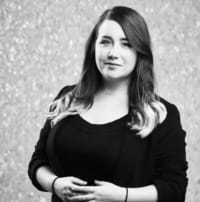 Jess A. Lill
This attorney is Lead Counsel Verified in the following practice areas:
| Practice Area | Year |
| --- | --- |
| Adoption | Since 2023 |
| Divorce | Since 2023 |
| Family Law | Since 2023 |
| Practice Area | Year |
| --- | --- |
| Adoption | Since 2023 |
| Divorce | Since 2023 |
| Family Law | Since 2023 |
For Attorneys:
Download Lead Counsel Badge