The Resources and Experience to Take Even the Toughest Cases to Trial
Injuries can cause huge changes in the lives of a family, impacting the injured party as well as their loved ones and having an effect on their health, happiness, and their finances. The days and weeks following an accident will be filled with pain, stress, and confusion and in most cases it can be difficult to focus on anything beyond recovery from your injuries.
The lawyers of Goldman, Babboni, Fernandez & Walsh have more than 100 years of combined Florida legal experience in personal injury, wrongful death and other negligence cases.

Our attorneys have each represented accident victims throughout Florida for over twenty years. Bernard Walsh has been a Florida lawyer for more than three decades, and has over a quarter-century of experience in personal injury law.
Contact us today if you need legal assistance with any of the following:
Auto Accidents
Truck Accidents
Motorcycle Accidents
Pedestrian Accidents
Bike Accidents
Drunk Driving Victims
Personal Injury
Brain Injuries
Spinal Injuries
Dog Bites
Slip and Fall
Workplace Accidents
Wrongful Death
Our partners have handled more than 10,000 non-fatal and fatal personal injury cases, where death or brain, head, neck, back, spinal cord, shoulder and knee injuries have resulted from car, truck, motorcycle or boat accidents.
Call Goldman, Babboni, Fernandez & Walsh today at 941-348-1004 to arrange your free initial consultation.
Attorney Profiles
Attorney David L Goldman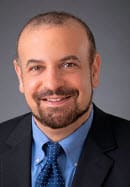 Jurisdictions:
Admitted To The Bar:
Education:
Tulane University School of Law, 1987
Hamilton College, 1983
Professional Memberships and Achievements:
American Association of Justice
Association of Trial Lawyers of America
Southern Trial Lawyers Association
Eagle Member of the Florida Justice Association
Academy of Florida Trial Lawyers
---
Attorney Stephen M. Fernandez
Jurisdictions:
Florida
Georgia
U.S. District Court for the Middle District of Florida
U.S. District Court for the Northern District of Florida
Education:
University of Florida College of Law
University of Florida
Professional Memberships and Achievements:
"Rising Star" by Florida Super Lawyers magazine, 2010 and 2011
"Top 40 Under 40" by The National Trial Lawyers organization
American Association of Justice
Florida Justice Association
Tampa Bay Trial Lawyers Association
Manasota Trial Lawyers Association Board of Directors
Sarasota Bar Association
Association of Plaintiff's Interstate Trucking Lawyers of America
---
Attorney Michael J Babboni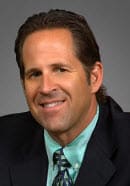 Jurisdictions:
Admitted To The Bar:
Education:
Stetson University College of Law, 1987
University of Wisconsin, 1984
Professional Memberships and Achievements:
Florida Justice Association
St. Petersburg Bar Association
Board Certified:
Supreme Court of Florida as a Circuit Court Mediator
---
Attorney Bernard F Walsh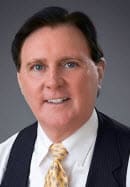 Jurisdictions:
Education:
Cumberland School of Law, 1978
University of South Florida
Professional Memberships and Achievements:
AV Preeminent® rated attorney in Martindale-Hubbell®
AVVO as Superb
National Trial Lawyers Association as an Executive Committee Top 100 Trial Lawyers (2013 onward)
National Association of Personal Injury Lawyers
Southern Trial Lawyers Association
Melvin M. Belli Society
Manatee and Sarasota Sheriff's Advisory Board
Florida Highway Patrol Advisory Council
One Hundred Club for Law Enforcement
---
Verdicts & Recoveries
$ 6 MILLION
Motorcycle accident. Serious brain injury. One of three largest settlements of motorcycle accident cases in the State of Florida.

$ 2.2 MILLION
Motorcycle accident. Fractured femur, fibula, distal radius, brain hemorrhage injuries to European tourist.

$ 2 MILLION
Automobile accident resulting in death. Settled with one defendant for $800,000 before trial; jury verdict of $1.2 million against other defendant.

$ 1.9 MILLION
Brain injury to child. Largest playground negligence settlement/verdict in Florida.

$ 1.8 MILLION
Wrongful death accident with questionable liability.

$ 1.8 MILLION
Traffic intersection wrongful death suit.

$ 1.65 MILLION
Child abuse. Settlement before trial of cases involving non-sexual physical abuse to children.

$ 1.25 MILLION
Automobile accident. Skull fracture, closed-head injury, eye surgery and hearing loss from major impact car crash.

$ 1.1 MILLION
Automobile accident. Insurance company initially refused to pay its $50,000 policy limits for neck surgery due to comparative negligence, but ultimately paid over $1 million above policy limits before trial.
$1.1 MILLION
Motorcycle accident. A motorcycle was cut off by a bus crossing the roadway resulting in a Brachial Plexus injury

$ 1 MILLION
Automobile accident. Full policy limits settlement for injuries resulting in above the knee leg amputation.

$ 1 MILLION
Fall from balcony. Settlement for case involving neck fractures resulting from fall from balcony with loose railing.

$ 750,000
Negligent discharge of firearm. Settlement for accidental discharge of gun where bullet perforated kidney.

$ 700,000
Automobile accident. Full policy limits settlement for automobile accident resulting in death.

$ 675,000
Motorcycle accident. Fractured pelvis and knee surgery

$ 675,000
Automobile Accident. Multiple wrist surgeries.

$ 600,000
Fall on wet floor. Low back and knee surgery.

$ 530,000
Automobile accident. Un-operated herniated disc in neck of chiropractor
Office Locations