J. David Tax Law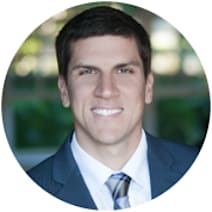 Do You Have Unpaid Back Taxes? Don't Fight the IRS Alone
We Can Help You
A traditional tax law firm that was created to help those under the heavy burden of IRS or State tax collections. The firm was founded to provide personalized attorney-based tax law services, at affordable fees. We operate under a simple principle, if we can help you we will explain how, if we cannot, we will explain why. Either way, after a call with our firm you will know exactly where you stand.
J. David Tax Law is a firm of experienced tax attorneys. You will never have anyone handling your case that is less than a licensed attorney. Enrolled Agents and Certified Public Accountants have far less education, experience, and licensing requirements to represent someone before the IRS or State tax agencies. With our tax firm, you are getting a true, seasoned professional to do battle for you with the IRS of State. We are not a tax resolution company, and that shows in how we treat our clients and in the positive outcomes we consistently get in the simple to very complex tax cases. Be aware that most so-called "tax resolution companies" work to keep you from having access to your attorney. We provide your attorney's direct line and email address the day you become a client and encourage you to have that one-to-one interaction. Want to meet with your attorney, we love to meet our clients face-to-face.
We are a conventional, old-guard tax firm that represents clients with tax debts of any amount. There's no tax debt problem that we can't handle. Owing a tax debt is the most dangerous financial situation that you will ever face. Do not trust this to anyone less than a tax lawyer. Our fee payment plans make representation possible for everyone. Don't believe you can afford an actual tax attorney, call us and we'll show you how you can. We are awaiting your call to assist you.
Contact J. David Tax Law, LLC today if you need legal assistance with any of the following:
Tax Law
Unpaid Taxes
Prevent Levy & Seizure
Tax Levy
Tax Lien
Wage Garnishment
Payroll Tax
Unfiled Tax Returns
Income Tax Preperation
Tax Audit
IRS Asset Seizure
Tax Penalties
Offer In Compromise
Installment Agreement
Innocent Spouse Relief
Currently Not Collectible
Penalty & Interest Abatement
Levy & Garnishment Release
Expiration
Custom Tax Solutions
J. David Tax Law is A-Rated with the Better Business Bureau (BBB). We offer 100% free, no obligation consultation and have experience working directly with the IRS. Call 855-445-6780 today! For more information, please visit jdavidtaxlaw.com.
Attorney Profile
Attorney Jonathan Sooriash
Jurisdictions:
Admitted To The Bar:
Education:
Florida Coastal School of Law, J.D.
Chapman University School of Law, Tax LL.M. (Master's in Tax Law), 2011
Testimonials
I felt like Jonathan genuinely cared about my issue and always made time to talk to me when I needed it. I owed taxes to two different states as well as the IRS. Jonathan got my wage garnishment released and resolved my taxes so I no longer have to worry about them. This was a huge burden off of my shoulders. Hire Jonathan if you want fast action and proper action. Just call him and you will see for yourself.
Harriett Sullivan, Augusta, GA
---
I am very appreciative to have worked with you as I owed over 20,000 to the IRS and now I owe nothing. I felt like I struck the jackpot in hiring you because your cost was so affordable and your service was great.
S.R., Tampa, FL
---
Jonathan was great to work with. From our first conversation I knew he was the right person to get the IRS off my back. He immediately went to work for me and got my wage garnishment released. He was very clear and honest with what I should expect and was easy to get in touch with throughout the entire process. His fees were surprisingly very affordable compared to other tax relief companies and attorneys I had spoken to. I would recommend him without a doubt.
P. Burg, Charlotte, N.C.
---

My health issues were as bad as my financial issues. You were able to sort out my tax issues so that I am no longer stressed and it has improved my health. Thank you so much for your great service.
B.G., Manhattan, N.Y