Contact a Law Firm that Cares About Outcomes
At Pearson & Paris, P.C., we are not reluctant to take on difficult cases. We have the experience, resources and advocacy skills to handle the most complex cases, as well as those involving lesser offenses and misdemeanors.
We examine every detail and nuance in a case, carefully evaluating every factual and legal issue. This intelligent approach can level the playing field when you are facing a well-prepared prosecutor.
Contact Pearson & Paris, P.C. today if you need legal assistance with any of the following:
Assault, Violent Crimes and Homicides

First-degree Murder
Second-Degree Murder
Criminally Negligent Homicide
Assault, Domestic Violence
Harassment

Crimes Against Property

Burglary
Robbery
Criminal Mischief
Trespass

Drug Offenses

Drug Distribution
Possession
Importation
Cultivation Of Marijuana

DUI and Vehicular Crimes

Misdemeanor and Felony DUI
Vehicular Assault and Homicide
DUI and Underage DUI

Family Law

Child Support
Contempt And Enforcement
Dependency And Neglect
Interstate Family Law Issues
Military Divorce And Family Law
Paternity
Prenuptial And Post-Marital Agreements
Child Custody
Divorce
Adoptions
Protective Proceedings
Post-Decree Mediations
Domestic Violence
Fraud, Theft And White Collar Crimes

Check Fraud
Credit Card Fraud
Forgery
Theft
Shoplifting

Sex Offenses

Sexual Assault
Sexual Assault on a Child
Internet Enticement of a Child
Failing To Register as a Sex Offender

Weapons Offenses

Carrying a Concealed Weapon
Possession of a Weapon as a Previous Offender
Prohibited Use of a Weapon

Post-Conviction Matters

Probation Violations
Appeals
Expungements
We want to make sure you get your questions answered. Whatever your legal issue is we can help you address it, either with our own attorneys or through referral to highly qualified counsel.
We strive to provide outstanding legal representation and highly personalized service to every one of our clients. We welcome the opportunity to work with you. Call 303-892-0119 today to arrange your free initial consultation.
Attorney Sean P. Paris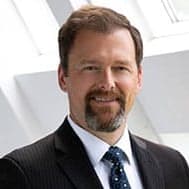 Mr. Paris has over 20 years' experience in both criminal and civil litigation matters. He has received a Martindale-Hubbell top AV rating for attorneys and is vice president of Pearson & Paris, P.C., a prestigious Colorado law firm that emphasizes criminal defense, family law, civil litigation, real estate, business law, and estate planning and probate. Mr. Paris is recognized as a Top 100 Trial Lawyer in criminal defense by the National Trial Lawyers.
Mr. Paris has an extensive background in civil litigation, criminal law and real estate matters, including all matters related to appellate issues, and he routinely advises on these matters.
Mr. Paris was the senior prosecutor at the Park County District Attorney's Office, where he was responsible for handling everything from misdemeanor cases to serious felonies, including sexual assaults, white collar crimes and major violent crimes.
Mr. Paris focuses primarily in the areas of civil litigation, real estate and criminal law. He also advises Colorado special districts and helps them to effectively navigate the unique issues confronting special districts.
Mr. Paris holds a B.S. in criminal justice and a Juris Doctorate degree in law and he has lectured frequently in the areas of trial advocacy. He is also a past contributing columnist for a legal column in the Park County Flume newspaper.
Jurisdictions:
Colorado, 1997
U.S. District Court District of Colorado
U.S. Court of Appeals 10th Circuit
Kentucky, 1996
U.S. District Court Eastern District of Kentucky
U.S. District Court Western District of Kentucky
Education:
Northern Kentucky University, Salmon P. Chase College of Law
University of Louisville
Professional Memberships and Achievements:
Contributing Columnist for a Legal Column, Park County Flume newspaper
Certificate of Recognition Presented by FBI Director Robert S. Mueller, III
Commendation - Park County Sheriff - Operation "I Luv U Guys"
Martindale-Hubbell Top AV rating
Top 100 Trial Lawyer in Criminal Defense, National Trial Lawyers
Colorado Bar Association, September 1, 1997 - Present
Jefferson County (1st J.D.) Bar Association, June 1, 2009 - Present
Colorado Special District Association, Associate member, June 1, 2011 - Present
Faculty of Federal Advocates, November 1, 2006 - Present
Secretary, Elk Creek Field Foundation, a Colorado non-profit corporation, September 1, 2014 - Present
Commissioner, 1st Judicial District, Judicial Performance Commission, September 24, 2015 - Present
Trustee, Board of Trustees of the First Judicial District Bar Association, July 1, 2016 - Present
Languages:
Dutch
Flemish
French
English (primary)
"James Pearson and his law firm have represented United Shipping for over 20 years. Their advice and counsel to both the board of directors and officers have proven to be invaluable and are part of the reason for our continued success in the world of international logistics. We highly recommend Mr. Pearson and his firm."

Fred Hall, president
United Shipping Inc.
---
"After being put in the position of having to hire a criminal defense attorney, luckily I hired Sean. I found that he believed in my innocence and went above and beyond to prove it, and my case was ultimately dismissed. His legal knowledge, courtroom presence and client support proved invaluable. If you need an attorney to be on your side, he's the one. Just be prepared for blatantly honest answers and opinions from him. It's hard to wrap up a year and a half of your life into one summary. Words cannot express how highly I would recommend this man."
Jay
---
"This was my first involvement in hiring a business attorney and Maren walked me through the process step by step. She told me exactly what to do for weeks before I even decided to retain her as my lawyer. She is straightforward, trustworthy and immensely knowledgeable. Maren is incredibly valuable to the success of my business! Thank you again, Marcia."
Marcia
---
"Jim is an active participant on Outward Bound USA's Risk Management Committee. Jim and his firm have been instrumental in guiding us through the maze of legal, structural and risk management challenges related to establishing and managing our self-insured national insurance program. We frequently reach out to Jim and his firm for guidance and counsel on everything from potential civil claims to complex employment practices situations. We are fortunate to have Jim on our risk management team."
Steve Neal, risk management officer
Outward Bound USA
---
"I hired Sean at a time in my life when I needed not only an attorney, but someone I could trust. Sean always kept me informed and ensured that I understood. I was never left guessing. I would certainly recommend Mr. Paris for any civil case. With Sean, you know you will get the best representation. He has a profound knowledge of the law."
Becky
---
"Maren handled two cases for me and had very good results in both. One involved a real estate transaction and the other was an estate issue. I would definitely use her again and recommend her."
Berrlin
---
"I am the founder of a nonprofit institute doing national and international work, and Jim Pearson has been a legal source of competence and ethical standards in serving me and the institute in fulfilling its mission. He has made himself available to me personally and professionally in dealing with a variety of legal matters over the past seven years. He has addressed our needs promptly and with utmost integrity. I highly recommend him and his law firm."
Jean Watson, PhD, RN, AHN-BC, FAAN
Distinguished professor and dean emerita
University of Colorado Denver College of Nursing
Founder/director
Watson Caring Science Institute
---
"Sean handled a very complex and seemingly hopeless improper division of land case and was able to work with Planning and Zoning to legalize my parcel. I was able to obtain a building permit and build my dream home."
Dan
---
"Maren is competent, knowledgeable and professional. I would highly recommend her."
Real estate client
---
"Over the past 18 years, I have relied on Jim Pearson for corporate legal counsel over a wide range of needs, including corporate structure, legal defense, contracts, agreements and just good sound general advice. The work we get is always on time, correct and complete. Jim has been a pleasure to work with."
Gary Falkenstein, president
ePlantSource
---
"I took my complex and longstanding child custody case from an expensive attorney over to Maren with hopes that she could obtain a favorable outcome without billing me for too many more hours. Not only was she affordable compared to other similarly skilled attorneys, but she has an impressive understanding of Colorado's family law and breezed through my case with fantastic results. Her unique and effective handling of my case goes unmatched by even some of the most seasoned attorneys. I would definitely recommend Maren. Thank you!"
Family law client
---
"When I started my own business, I was looking for an attorney who understood and accepted my "small" business stature. I was never going to be that huge billable hour client, but rather a single-person office that will require the help of a business attorney from time to time. After meeting with Jim, I was very comfortable, not only with the firm and its credibility, but more importantly with Jim. Very easy to talk to, he communicates with me in a way that is easy for me to comprehend, and he will respond to my needs in a timely fashion. I really appreciate the work that Jim has done for me and I highly recommend the law firm to other large and small businesses alike."
Daniel V. Rasmussen, president
Eagle Creek Modular Solutions Inc.
---
"Jim Pearson has been our lawyer since we started in business in 1984. He set up our articles of incorporation, keeps us up to date on the procedures we need to follow and has worked with us on several complex business dealings. I recommend his professionalism and personal attention to detail to anyone who would be in need of his services. I am also happy to chat with anyone who has more questions they might like answered."
Bill Dvorak, president
Dvorak Raft, Kayak & Fishing Expeditions Inc.