Denver DUI Attorney
Nicolas M. Geman is one of Colorado's leading and most-awarded Denver DUI attorneys and criminal defense trial lawyers. Mr. Geman has been nationally selected to the Top 100 Trial Lawyers by the National Trial Lawyers Association seven years in a row. He has been recognized as Top 10 in Colorado for seven years running by the American Institute of DUI Attorneys and is Colorado's State Ambassador to the American Association of Premier DUI Attorneys.
Contact us today if you need legal assistance with any of the following: 
DUI
Drugs and Controlled Substances
Assault & Domestic Violence
Felonies
Theft & Fraud Defense
Burglary, Theft & Robbery 
Call 303-558-4323 today to arrange your free initial consultation. 
­­­Attorney Nicolas M. Geman



Mr. Geman has been nominated for U.S. News and World Report's Best Lawyers in America and selected as one of only two attorneys in Colorado to 2021's Super Lawyers for DUI defense.  He is a requested lecturer in the field of trial tactics and techniques, has been featured in the Wall Street Journal, CBS, Fox, and twice recognized by the Colorado Supreme Court for his work with United States Veterans in the community.  He has been selected to the National Trial Lawyers Top 100 for eight consecutive years, is published alongside judges in books on evidence, and currently serves as Colorado's State Ambassador to the American Association of Premier DUI Attorneys.
Mr. Geman also sits on the Colorado Criminal Defense Bar's Professional Development Committee, has served on the Colorado Bar Association's Leadership Training committee, and is a member of both the National Association of Criminal Defense Lawyers and the National College for DUI Defense.
Mr. Geman is a graduate of the Benjamin N. Cardozo School of Law and New York University, where he found a passion for defending the accused during his work on the Innocence Project in New York City. Since then, he has worked with many of the country's leading attorneys on some of the biggest cases, including domestic terrorism, homicide offenses, and massive white collar financial frauds.
---
Attorney Levi Y. Price
Mr. Price is an experienced trial attorney who represents individuals who are under investigation or charged with criminal offenses. Whether it is winning a forgery acquittal in front of a jury or convincing a prosecutor to dismiss or reduce charges, Levi has a track record keeping criminal convictions off his clients' records.
The criminal justice system is often a complicated and confusing process, each client needs an understanding guide as well as a strong advocate, and Mr. Price is both.
Prior to joining Geman Criminal Defense, Mr. Price worked as a trial attorney in the Colorado State Public Defender's Office. During that time, he defended thousands of criminal cases ranging from misdemeanors to felonies including sexual assault, financial fraud, and first-degree murder. Mr. Price has also handled appellate and post-conviction matters. He isn't afraid to take a case to trial and has made a habit of beating tough cases.
Mr. Price received his Juris Doctor from the University of Denver Sturm College of Law. During law school he was the winner of both the Hoffman Cup Mock Trial Competition and the Figa Motions (Oral Arguments) Competition. Not only a strong courtroom advocate, Levi served as Staff Editor and Senior Editor on the Denver University Law Review. Levi was one of only two members of his class to have their Law Review write-on paper published, authoring Chaidez v. United States: Breaking Old Ground (91 Denv. U. L. Rev. 533). The article shows Levi's client-centered philosophy of representation when he argued that "The Sixth Amendment does not confer obligations upon attorneys; it recognizes the rights of criminal defendants."
2nd DUI & Child Abuse Charges – Dismissed!
Client was stopped for driving without his headlights on at night. Officers noted that our client smelled of alcohol, had bloodshot eyes, slurred speech, dropped his keys getting out of the car, and admitted to having three beers and a shot just minutes before being pulled over. Officers also saw our client's 10-year-old step-son in the back seat. After failing the roadside maneuvers, a blood test showed both alcohol and THC in his system, and our client had a prior DUI.
We fought the case for over a year, but in the end the prosecutors gave up and dismissed the DUI and Child Abuse charges, admitting in court that they couldn't prove their case!
---
September 2018
3rd DUI, Refused Test – Not Guilty!
Client was drunk and harassing people at a bar when the bartender told him to leave. Client slammed and broke the door on his way out, and the bartender called in his license plate as he drove away. Officers stopped him just a few blocks later, where he admitted to drinking and being at the bar. Officers observed evidence of alcohol impairment, he failed the roadside tests, and then used a four-letter word to decline a breath or blood test.
We took the case to trial and in just one day the jury decided Not Guilty!
---
August 2018
DUI BAC .159 – Driver's License Saved!
Client caused a major roll-over accident on I-25 after leaving a bar. Officers conducted a blood draw at the hospital which showed our client's BAC at .159. In addition to his court case, the DMV filed to revoke his driver's license.
We fought the DMV, had the case thrown out, and our client is still able to drive to this day!
---
Felony Cultivation of Marijuana – Dismissed!
Police officers executed a search warrant at our client's home, finding a felony-level grow operation. Client's was facing years in prison and a permanent felony on her record.
Less than a month after hiring Geman Criminal Defense, her case was dismissed and she will be able to seal her record!
---
January 2018
DUI Case Dismissed!
Client was pulled over for going more than 25 MPH over the speed limit, weaving, and driving without his headlights on.  Our client failed the roadsides, and a blood test showed his BAC at a .231. Just two months after hiring our firm, the case was completely dismissed!
---
DV Harassment Case Dismissed!
Our client was charged with domestic violence harassment after a neighbor reported him shouting four-letter words at his baby's mother and waiving a gun around in the front yard.  To make matters worse, our client was on probation for a different domestic violence case at the time. It took nearly six months, but after showing up ready for trial the prosecutor's dismissed the case!
Since 1997, the "Lead Counsel Verified" status has been granted to attorneys who possess:

The Right Professional Experience
A Spotless Record
The following attorneys at this firm are Lead Counsel Verified: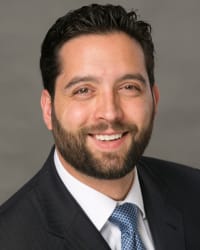 Nicolas Geman
This attorney is Lead Counsel Verified in the following practice areas:
| Practice Area | Year |
| --- | --- |
| Drunk Driving | Since 2021 |
| Practice Area | Year |
| --- | --- |
| Drunk Driving | Since 2021 |
For Attorneys:
Download Lead Counsel Badge