« Back to Results
Danielsen Westhoff, PC
Call the Quality Representation You Deserve
When you have unresolvable conflict with your spouse, it can create emotional and stressful experiences. You may be facing a divorce or legal separation and worried about the financial impacts and child custody issues. The law firm of Danielsen Westhoff guides clients through divorce and seeks an equitable resolution for everyone involved.
Additionally, when you are considering adopting a child, you need an attorney who is well versed in every aspect of adoption law. At Danielsen Westhoff, PC we offer compassionate, experienced, and qualified legal representation at an affordable price. We have tried countless cases in the areas of family and adoption law and we will fight to get you your desired results. We will give you straight answers to your questions and help to alleviate the stress that inevitably comes with a court proceeding.
Contact us today if you need legal assistance with any adoption matter such as:
Adoption
Stepparent Adoption
Kinship Adoption
Custodial Adoption
Divorce Law
Child Custody
Child Support
Divorce Mediation
Post-decree Modifications
Property Division
Asset Division
Call 720-439-7452 today to arrange your free initial consultation.
Attorney Danielsen Westhoff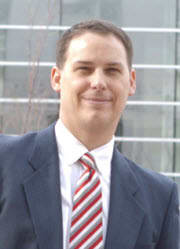 Jurisdictions:
Colorado State Bar, 2007
Federal Bar for District of Colorado, 2008
United States Court of Appeals for the Armed Forces, 2014
United States Air Force Court of Criminal Appeals, 2014
Education:
Washburn University School of Law, Topeka, Kansas, J.D. - 2007
Utah State University, Logan, Utah – 2004
BYU – Idaho, Rexburg, Idaho – 2001
Professional Memberships and Achievements:
J. Reuben Clark Law Society
Colorado Bar Association, Family Law Section
1st Judicial Bar Association
USAF JAG – Reserves, 2013 to Present
Languages:
---
Attorney Karli Danielsen
Jurisdictions:
Colorado State Bar, 2011
Federal Bar for District of Colorado, 2012
Education:
University of Denver School of Law, 2011
University Of Texas at Austin, 2006
Professional Memberships and Achievements:
Colorado Bar Association, Family Law Section
1st Judicial Bar Association
Languages:

My attorney ex-husband and I were court ordered to mediate post decree matters and chose Daniel Westhoff as our mediator. Mr. Westhoff came very highly recommended as someone who could deal with difficult people in very tough and emotional situations. While I was hopeful, I was also realistic, as our divorce was highly contentious and left both of us with some very deep wounds. There were many times when mediation was near a breaking point and Mr. Westhoff was able to diffuse the situation and keep both parties communicating openly, ultimately ending up with a settlement that was fair to both of us. Throughout Daniel maintained a calm professional demeanor and showed no favoritism to either of us, but approached both of our issues by offering insight and alternative perspectives he no doubt developed from his many years dealing with complex family law matters. Mr. Westhoff has deep empathy for how children are impacted and offers creative solutions to matters in which we were at an impasse. Thank you Daniel, for helping us achieve a final agreement! Without any hesitation I would recommend Daniel Westhoff.
Jackie, Denver, CO
---
Karli arranged a settlement for maintenance from my ex. She was realistic and really down to earth. She provided a lot of options and recommended what she thought was best. She really helped me know when to keep fighting and when to settle. She was awesome and got me a great settlement.
K.Y. Arvada, CO
---
Daniel represented me in my divorce. He made an otherwise awful situation bearable. He was calm and cool-headed when I was not. He looked out for my interests. Daniel was always honest about the possible outcomes – good or bad – which enabled me to see the big picture rationally and make informed decisions and choices throughout the process. He really cared about me and my situation not only during the divorce process, but my situation afterwards. He is a great attorney and a wonderful person. I would retain him again for any legal matter I might have.
Karen Scheffner
---
I hired Daniel Westhoff to handle the proceedings of my divorce. It was not an easy one, but Daniel managed to keep the peace between all parties involved, and solved every issue that came up to everyone's satisfaction. I don't believe there is ever a clear winner in a divorce, but I came out better than I ever imagined I could. Daniel has a very distinct way of explaining the legal process making it clear and easy to understand. He is very logical and straightforward. I would highly recommend Daniel to handle all your legal needs. You wont regret it!!!
Jeffrey Dalton
---
I've never needed an attorney before but I was recommended to Daniel by a friend. I was looking for visitation with my daughter. It was a really stressful situation, but Daniel really made me feel at ease. He has a really relaxed personal style and I never felt like I was dealing with an uptight lawyer. He always explained the process and the developments in my case and prepared me for different outcomes or scenarios. Super cool guy, too. We had a court date one time when Daniel had a conflict so his partner, Karli, worked with me for that hearing. She was great too, and he had given her all the information and background on my case so I knew she was in my corner too. I never felt like he pushed me off or anything because Karli was so prepared in his absence. I'd go see either of them again if I needed a lawyer.
L.B.
---
After another attorney screwed up Daniel Westhoff took my case and fixed it! He fully went into detail about my options and made the situation better than my husband and I had hoped for! I truly thank him and his partner for giving me my life back and being affordable!
Rachael Decant

Since 1997, the "Lead Counsel Verified" status has been granted to attorneys who possess:

The Right Professional Experience
A Spotless Record
The following attorneys at this firm are Lead Counsel Verified: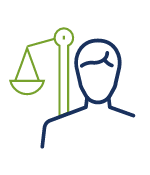 Daniel Westhoff
This attorney is Lead Counsel Verified in the following practice areas:
| Practice Area | Year |
| --- | --- |
| Divorce | Since 2015 |
| Practice Area | Year |
| --- | --- |
| Divorce | Since 2015 |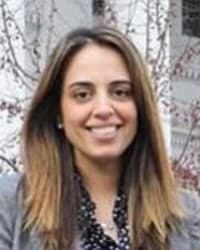 Karli Danielsen
This attorney is Lead Counsel Verified in the following practice areas:
| Practice Area | Year |
| --- | --- |
| Family Law | Since 2015 |
| Practice Area | Year |
| --- | --- |
| Family Law | Since 2015 |
For Attorneys:
Download Lead Counsel Badge