The Professional Approach to Personal Injury Law
Some Woodland Hills injury attorneys focus on quick, easy settlements. They maximize the speed of their own income, but they don't necessarily maximize recovery for their clients. For a car accident lawyer, it would be hard to make a better choice—particularly for an accident which occurred in Woodland Hills. Barry P. Goldberg, an excellent auto accident attorney located in Woodland Hills, has created a professional approach to injury law. His personal injury law firm focuses on what clients want and need most by creating a strategy that meets client goals for maximizing their injury recovery. Rather than focus on maximizing the number of his cases, Barry P. Goldberg instead seeks the greatest possible recovery for each individual case. The insurance companies know which lawyers will fight for their clients.  They know which lawyers are not afraid to file suit and they know which lawyers will try a case, if need be. It is no surprise that the settlements reflect this reality and that Mr. Goldberg receives consistently high ratings from both clients and lawyer rating services such as AVVO and Yelp.
Contact us today if you need legal assistance with any of the following:
Car Accidents
Truck Accidents
Motorcycle Accidents
Hit and Run Accidents
Uninsured / Underinsured Driver Accidents
Bicycle Accidents
Insurance Law
Auto Accident Lawyer Los Angeles
Dog Bites
Slip & Fall Accidents
Wrongful Death
If you are looking for one of the best Woodland Hills personal injury lawyers who can work in your best interest rather than just focus on his own income, then reach out to Barry P. Goldberg. He is an award winning and experienced accident attorney with a professional and a client focused approach to injury law. From auto and truck accidents to wrongful death and dog bite cases, Barry P. Goldberg and his team will assist you in getting the compensations you deserve. Don't hesitate, contact them today! Call today at 818-222-6994 to arrange your free initial consultation.
Attorney Barry P. Goldberg
Barry P. Goldberg grew up in the Woodland Hills/Tarzana area and attended the University of California at Los Angeles, obtaining the degree of Bachelor of Arts, with a major in Political Science. He received his Juris Doctor degree from Loyola Law School Los Angeles in 1984 and was licensed to practice in California that same year. Mr. Goldberg was admitted to practice in all the courts in California, including all federal district courts and the Ninth Circuit Court of Appeals. Mr. Goldberg has successfully handled numerous trials, hundreds of arbitrations and mediations, and argued matters before the California Court of Appeal and the Ninth Circuit Court of Appeals. In addition, Mr. Goldberg has acted as a volunteer mediator and CRASH settlement officer for the Los Angeles Superior Courts. He was recently completed an assignment to the Los Angeles Superior Court Civil Settlement Conference Panel and will volunteers about once per month as a Voluntary Settlement Conference Officer. Mr. Goldberg is a tenacious negotiator and brings this skill to the mediation context.
Since establishing his Woodland Hills personal injury practice, Mr. Goldberg has dedicated himself to personal injury litigation and trial work with a unique emphasis on insurance coverage. He has obtained millions of dollars for his injured clients from brain injury and spinal injuries to broken bones and whiplash.  After working for 17 years in a personal injury practice with his brother, Lawrence Goldberg, in Beverly Hills, Mr. Goldberg founded Barry P. Goldberg, A Professional Law Corporation in 2005. That practice has been devoted to "fighting and winning" for the injured consumer and has garnered a reputation among defense counsel, insurance companies, and in professional circles as a "high end" personal injury firm that gets great results for its clients. Mr. Goldberg trademarked the phrase "The Injury Law Professionals," which accurately characterizes his unique blend of expertise, client care and professional approach to injury law.
Mr. Goldberg is unlike most personal injury attorneys. He keeps abreast of important legal trends by reading and digesting the daily Court of Appeal decisions concerning tort and insurance issues. He is an author and frequent lecturer on legal topics. His personal injury blog receives around 2,000 unique visitors every month. Take a look his Blog for an example of his work. Mr. Goldberg gets regular calls from other practicing attorneys on areas of his particular expertise—Uninsured Motorist Arbitrations and Underinsured Motorist Arbitrations. Mr. Goldberg is a recognized authority on Uninsured Motorist and Underinsured Motorist Law in California. He is considered the Los Angeles Uninsured Motorist Law Attorney expert.
After 35 years of consistent practice, Mr. Goldberg has garnered many awards, including a SuperLawyer designation, AVVO 10 rated Superb, AVVO Client's Choice Award, AVVO Top Contributor, a 10 Best Award, and nomination as a "Trusted Advisor Award" by the San Fernando Valley Business Journal. Additionally, Mr. Goldberg was elected as the President Elect of the Board of Trustees of the San Fernando Valley Bar Association.
Since 1997, the "Lead Counsel Verified" status has been granted to attorneys who possess:

The Right Professional Experience
A Spotless Record
The following attorneys at this firm are Lead Counsel Verified: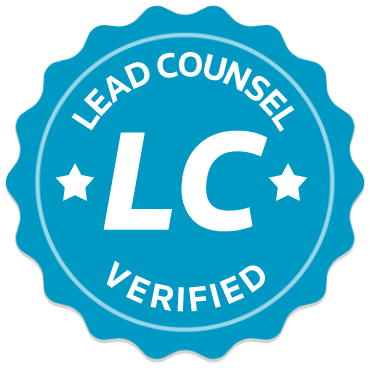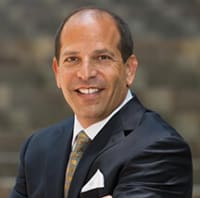 Barry P. Goldberg
This attorney is Lead Counsel Verified in the following practice areas:
| Practice Area | Year |
| --- | --- |
| Personal Injury | Since 2016 |
| Practice Area | Year |
| --- | --- |
| Personal Injury | Since 2016 |
For Attorneys:
Download Lead Counsel Badge