« Back to Results
Law Offices of Reisner & King LLP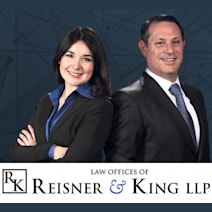 Employment Law | Serving Sherman Oaks, CA
Connect with a local Sherman Oaks, California firm for experienced Employment legal representation.
Average Experience:
11 years
Protecting Your Rights In The Workplace Since 1999
Have your employee rights been violated at your workplace in Los Angeles, Orange County, San Bernardino, Sacramento, San Francisco, San Diego or elsewhere in California? The skilled employment law attorneys of the Law Offices of Reisner & King LLP protect those rights every day when workers are harassed, discriminated against, retaliated against or denied overtime, wages or rest and meal periods they are entitled to receive.
We believe that employees deserve fair treatment in the workplace. Our law firm represents employees only, not employers.
Contact us today if you need legal assistance with any of the following:
Employment Law
How To File A Complaint With Human Resources
Whistleblower & Qui Tam
Reimbursement Of Employee Expenses
Wrongful Termination
Severance Agreements
Employee Misclassifications
Accommodations For Nursing Mothers
Title IX And Sexual Assault On Campus
Discrimination
Gender Discrimination
Race Discrimination
Age Discrimination
Sexual Orientation Discrimination
Veteran/Military Status Discrimination
Wage And Overtime
Commission & Bonus Disputes
Employee Misclassification
Meal & Rest Break Violations
Unpaid Overtime
Disability Discrimination & California Family Rights Act Law
Family And Medical Leave
Pregnancy Protection Laws
California Family Rights Act
Harassment
Retaliation
Sexual Harassment FAQs
At Reisner & King, our team of experienced employment law attorneys fully understands what victims of discrimination, harassment and retaliation have endured. We work resolutely to protect employees' rights and help them obtain the justice and compensation they deserve.
Call Reisner & King today at 818-981-0901 to arrange your free initial consultation.
Attorney Adam Reisner
Jurisdictions:
California, 1999
U.S. District Court Central District of California
U.S. Court of Appeals 9th Circuit
Education:
Southwestern University School of Law, Los Angeles, California
California State University Sacramento, Sacramento, California

B.S., Bachelor of Science
Professional Memberships and Achievements:
CELA
CAALA
Southwestern San Fernando Valley Alumni Chapter, Member
West Valley Employment Lawyers Association, Member
---
Attorney Tessa King
Jurisdictions:
California, 1999
U.S. District Court Central District of California
Education:
Southwestern Law School, Los Angeles, California


Juris Doctor
Honors: Trial Advocacy Honors Program Member, 2005-2007
Honors: Nationally Selected as the Student Liaison to the American Bar Association Litigation
Council Section, 2006-2007
Honors: Ninth Circuit Lt. Governor for the American Student Bar Association
Honors: Day Student Body Vice-President of Southwestern, 2005-2006

Pepperdine University


Bachelor of Arts (Double Major)
Professional Memberships and Achievements:
CELA
CAALA
Southwestern San Fernando Valley Alumni Chapter, Member
West Valley Employment Lawyers Association, Member
Selected as a Rising Star by Super Lawyers 2014-2018
---
Attorney Bardia Akhavan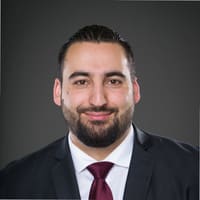 Bar Admissions:
Education:
Loyola Law School 
University of California, Los Angeles

B.A. in Psychology from the
Languages Spoken:
Persian/Farsi 
Korean
English
---
Attorney Nahal Barahmand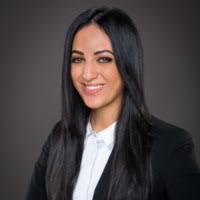 Bar Admissions:
Education:
Loyola Law School, Los Angeles, California

Juris Doctor
Honors: Jewish Law Student Association, President

University of California, Los Angeles
Professional Memberships and Achievements:
CELA, Member
CAALA, Member
---
Attorney Lauren Falk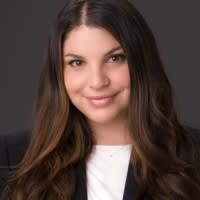 Bar Admissions:
Education:
Southwestern Law School, Los Angeles, California
University of California, Irvine

B.A.
Major: Performing Arts
Minor: Political Science
---
Attorney Niran Grimberg
Bar Admissions:
Education:
Pepperdine University School of Law
UCLA - University of California, Los Angeles
---
Attorney Greg Taylor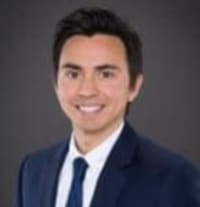 Bar Admissions:
Education:
UCLA School of Law, Los Angeles, California
University of Southern California

B.S. - 2012
Major: Business Administration
Professional Memberships and Achievements:
USC Alumni Association, Member
UCLA Alumni Association, Member
California Employment Lawyers Association, Member
Consumer Attorneys Association of Los Angeles, Member