Salinas Law Group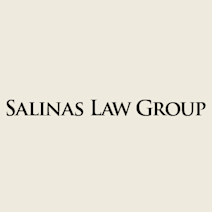 We Practice Law to Help People Wronged Or Injured At Work!
As a law firm, we strive to provide the highest quality legal services. When we represent you, we spend the time and energy to figure out what you want. Then we commit ourselves to achieving that result -- and winning your case.
Each of the partners at Salinas Law Group lives and works in Oakland. We have deep roots in our community, and regularly appear in both state and federal court in Oakland and San Francisco. We are proud of our track record, and eager to put our experience to work for you.
Contact Salinas Law Group today if you need legal assistance with any of the following:
Labor and Employment
Discrimination
Sexual Harassment
Wage and Hour
Whistleblower Claims
Wrongful Termination
Retaliation
Family and Medical Leave
Noncompete Agreements
Severance Agreements
All employees have basic rights in the workplace, including the right to privacy, fair compensation, and freedom from discrimination.
A job applicant also has certain rights prior to being hired as an employee. Those rights include the right to be free from discrimination based on age, gender, race, national origin, disability, sexual orientation or religion during the hiring process.
At Salinas Law Group, we are committed to protecting your rights as an employee or job applicant, including the following:
Your right to be free from discrimination and harassment of all types, including race discrimination, disability discrimination and sexual harassment
Your right to a safe workplace free of dangerous conditions, toxic substances, and other potential safety hazards
Your right to be free from retaliation for filing a claim or complaint against an employer (these are sometimes called "whistleblower" rights)
Your right to fair wages for work performed including overtime wages, as well as meal periods, rest periods and other fundamental rights
We have represented clients in lawsuits against all types of employers, including large corporations like Chevron, Texaco, medium size and smaller employers locally and throughout the State, and government entities such as the United States Postal Service.
If you feel that your rights as an employee or job applicant have been violated, it may be in your best interest to talk to an experienced employees' rights attorney who will explain your options and protect your legal rights.
Call Salinas Law Group today at 510-999-3540, or complete the contact form provided on this site to arrange yourinitial consultation.
Attorney Profile
Attorney Robert Salinas
Robert Salinas graduated Boalt Hall (Berkeley) School of law in 1996. He specializes in representing employees in employment litigation matters such as wage & hour violations (failure to pay overtime, failure to provide meal/rest periods, etc.), wrongful termination, sexual harassment, hostile work environment, race discrimination, gender discrimination, pregnancy discrimination, race and national origin harassment, sexual orientation discrimination, age discrimination and disability discrimination/failure to make reasonable accommodation.
Mr. Salinas also represents tenants in housing litigation matters such as wrongful eviction, race discrimination, gender discrimination, sexual harassment and discrimination against families with children. He volunteers for the employment law clinics at La Raza Centro Legal in San Francisco and Centro Legal in Oakland. In June 2004, Mr. Salinas was honored by La Raza Centro Legal for his dedication and service providing pro bono legal help to low-wage workers. He also participates in the Alameda County Bench Bar Speakers program and recently completed approximately seven (7) years of service on the Alameda County Bar Association Lawyer Referral Service Governing Committee.
Since 1997, the "Lead Counsel Verified" status has been granted to attorneys who possess:

The Right Professional Experience
A Spotless Record
The following attorneys at this firm are Lead Counsel Verified: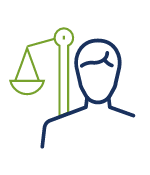 Robert Salinas
This attorney is Lead Counsel Verified in the following practice areas:
| Practice Area | Year |
| --- | --- |
| Employment Law | Since 2011 |
| Practice Area | Year |
| --- | --- |
| Employment Law | Since 2011 |
For Attorneys:
Download Lead Counsel Badge