Aggressive Protection Of Your Rights
GTG Law is committed to providing aggressive legal representation in the pursuit of justice for each and every Client that we represent.
GTG Law is committed to providing representation to all potential clients in the areas of Employment Law, Business Law, Personal Injury and ADA Defense.
Contact us today if you need legal assistance with any of the following: 
Employment Agreements
Employers & Employees
Establishing Company Policies
Sexual Harassment
The Family Medical Leave Act
Wage and Hour Laws
Wrongful Termination
Harassment/Discrimination
Whistle Blower Retaliation
Call 562-553-7770 today to arrange your initial consultation. 
Attorney Gavril "Gav" Gabriel
Gavril "Gav" Gabriel was born and raised in Downey, California, attending the public school system in Downey from Kindergarten through High School. Soon after graduating high school, he played football at the University of Redlands, eventually becoming a Preseason All-American. He also played football in Berlin, Germany for the Berlin Adler (Eagles) while studying abroad.

After graduating from the University of Redlands, Gav attended Whittier Law School, where he made the Dean's list and excelled in Legal Writing, Sports Law and International Law. While at Whittier Law School, Gav was a judicial clerk in the Orange County Superior Court and certified law clerk for the Los Angeles District Attorney's office in Torrance, CA. Gav also worked at Brady, Vorwerck, Ryder and Caspino, a firm that specialized in litigation, for almost seven years and finally as a partner at Construction Claims Law Group before opening up his own firm. 

In addition to practicing law, today, Gav enjoys working out, playing his bass guitar, spending time with his family, his beautiful wife Michelle, and dog Leonidis. In his spare time, he helps organize his church's Greek Food Festival in Downey, CA. He also passionately supports professional and collegiate sports teams including the Lakers, Raiders, Dodgers, LA Kings, LAFC, UCLA Bruins, USC Trojans and Redlands Bulldogs.
Female Employee notified her Employer that she was pregnant. Less than One week later that Employer terminated the Female Employee. GTG Law was able to secure a settlement after filing the lawsuit on behalf of the Employee for $55,000.00.
---
An African-American Client was terminated by his employer for "threatening" demeanor after not accepting an employer-offered severance package. After a thorough investigation by GTG Law, it was determined that the Client was terminated wrongfully because of his disability, and suffered, on an on-going basis, race discrimination from co-employees that the employer took no action after repeatedly being notified by our Client. Without filing a lawsuit, GTG Law secured a settlement for our Client for $90,000.00.
---
A Female City Employee suffered harassment, discrimination, and retaliation by her immediate supervisor. Supervisor would make negative sexual jokes, derogatory sexual references about Female City Employee and ignored requests made by Female City Employee relating to her job duties. Female City Employee complained about this conduct to the Department Head, who did nothing and instead condoned Supervisor's conduct. Female City Employee hired GTG Law to advocate for her rights. GTG Law secured a $150,000.00 settlement prior to filing a lawsuit.
---
Client stepped and tripped over a 2 inch crack while walking on a driveway, causing her to fall and break her ankle. GTG Law was able to secure a $70,000.00 settlement prior to filing a lawsuit.
Since 1997, the "Lead Counsel Verified" status has been granted to attorneys who possess:

The Right Professional Experience
A Spotless Record
The following attorneys at this firm are Lead Counsel Verified: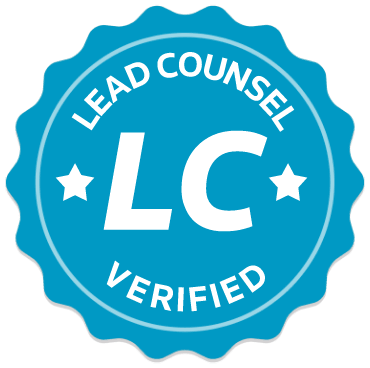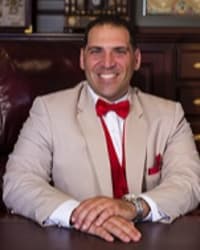 Gavril T. Gabriel
This attorney is Lead Counsel Verified in the following practice areas:
| Practice Area | Year |
| --- | --- |
| Employment Law | Since 2018 |
| Practice Area | Year |
| --- | --- |
| Employment Law | Since 2018 |
For Attorneys:
Download Lead Counsel Badge