Ramos Law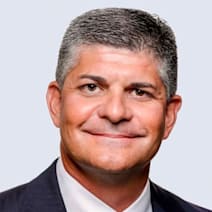 Personal Injury | Serving Phoenix, AZ
Getting legal representation for your Personal Injury issue is easier than you think. Let Ramos Law in Phoenix, Arizona help you today.
Average Experience:
17 years
Combining Medical and Legal Knowledge for Better Outcomes for You.
Located in Northglenn, Colorado, Ramos Law has grown to become one of our region's most prominent and successful personal injury practices with four total law offices in Colorado as well as one in Phoenix, Arizona. This growth lends credence to the level of success we have achieved advocating on behalf of individuals and families suffering needlessly as the result of someone else's negligence or wrongdoing.
Different than other personal injury law firms, our founder, attorney Joseph Ramos, is a licensed medical doctor with extensive ER experience. This means we can fully address the medical aspects of your claim and your injuries as we fight hard to help you recover the maximum amount of compensation you deserve. Over the course of our practice, we have secured millions of dollars in total compensation for our plaintiff clients, and we have gained a reputation for our in-depth legal knowledge along with our unwavering commitment to our clients.
Contact us today if you need legal assistance with any of the following: 
Personal Injury
Animal Bites
Car Accident
Premises Liability
Trucking Accidents
Wrongful Death
Call 303-351-0387 today to arrange your free initial consultation. 
Attorney Joseph Ramos
Hello, my name is Dr. Joseph Ramos and simply put, I love helping people. It's in my DNA; my calling, you could say. I learned it from a young age watching my parents take care of stranded travelers in our very small rural town in central Nevada. My parents owned a gas station, and I worked there every day from the time I was 10 years old. I watched my dad fix tires for free, or fill up someone's gas tank when they didn't have any money. I saw many families stay overnight in our home when the weather wasn't suitable for travel. I can't tell you how many strangers my mom fed. It was commonplace. It was easy. It was the right thing to do.
I grew up and left my small town, but the values I learned from my parents have stayed with me. I paid my own way through college, medical school, and later – law school. Soon after medical school,
I met my wife and together we are raising four great kids. I've led a very active life from hunting and fishing with my kids, to achieving a black belt in Tae Kwon Do, to trying out for the Olympic trapshooting team at 13 years old, to most recently becoming a private pilot. I think it's apparent I love adventure and living life to its fullest.
It was during my medical career providing expert medical testimony that I realized I could help people even more with a law degree, so I went to law school. I learned as a medical expert that personal injury claims are more about the injuries than the law. To present the injuries to an insurance company or a jury, you must understand them. For this reason, as a medical doctor, I am a very effective personal injury attorney.
Whether it has been in medicine or in law, I hold true to the values I learned from that small town and my parents. I treat people fairly and justly, and truly want the very best for each and every person I take care of. I take my role as an attorney very seriously. I realize it's an important position I have, getting my clients back on the road to recovery whether it be from a car accident, a sports injury or an injury on the job. What I do on their behalf impacts their life and their long-term health. It is a big responsibility. But for me… it is easy. It is the right thing to do.
Office Locations
Since 1997, the "Lead Counsel Verified" status has been granted to attorneys who possess:

The Right Professional Experience
A Spotless Record
The following attorneys at this firm are Lead Counsel Verified: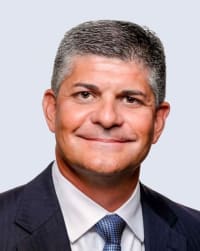 Joseph Ramos, M.D.
This attorney is Lead Counsel Verified in the following practice areas:
| Practice Area | Year |
| --- | --- |
| Personal Injury | Since 2022 |
| Practice Area | Year |
| --- | --- |
| Personal Injury | Since 2022 |
For Attorneys:
Download Lead Counsel Badge