Call for Personalized Service and Representation
Branham Law, PLLC is your ideal source if you need a knowledgeable trial lawyer with an excellent record of success trying and settling cases in Arizona.
Established in 2001, Branham Law, PLLC is a personable, comfortable, office environment where clients can feel at ease discussing their legal problems. The firm's legal team establishes strong, lasting relationships with their clients. The practice has grown on a steady stream of referrals from clients who benefited by receiving the legal representation tailored to their specific situation and objectives.
Contact Branham Law, PLLC today if you need legal assistance with any of the following:
Personal Injury

Automobile Accidents and Injuries
Truck Accidents
Motorcycle Accidents
Bicycle Accidents
Boating Accidents
Brain Injury
Bus Accidents
Catastrophic Injury
Commercial Vehicle Liability
Dog Bites
Electrical Injury
Head Injury
Pedestrian Injuries
School Bus Accidents
Severe Burns
Slip and Fall
Wrongful Death

Criminal Defense
Real Estate
Immigration Law
Family Law

Divorce
Child Custody
Alimony
Domestic Partnerships
Domestic Violence
Gay and Lesbian Family Law
Separation Agreements
Marital Property Distribution
Military Divorce
Name Changes
No Fault Divorce
Palimony
Paternity
Post Divorce Modification
Premarital Agreements
Qualified Domestic Relations Orders
Restraining Orders
Spousal Support
Branham Law, PLLC offers client-oriented services in the areas of discrimination, immigration and Social Security Disability claims, serving Phoenix and all of the East Valley.
Call 602-357-4233 today to arrange your free initial consultation.
Since 1997, the "Lead Counsel Verified" status has been granted to attorneys who possess:

The Right Professional Experience
A Spotless Record
The following attorneys at this firm are Lead Counsel Verified: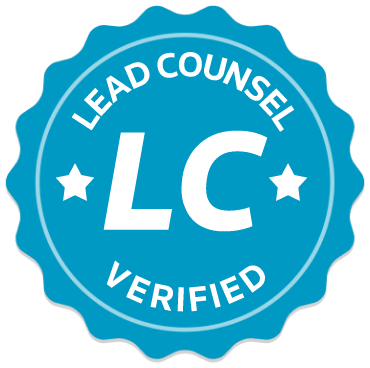 Marlon E. Branham
This attorney is Lead Counsel Verified in the following practice areas:
| Practice Area | Year |
| --- | --- |
| Personal Injury | Since 2017 |
| Practice Area | Year |
| --- | --- |
| Personal Injury | Since 2017 |
For Attorneys:
Download Lead Counsel Badge