Client-Centered Culture Striving to Make a Positive Impact
The modern trend of the legal profession is to avoid using language that few every-day individuals understand.  For example, a legal practice area could be defined as "Torts."  However, few people including myself before graduating from law school are familiar with the scope and definition of "Torts."  The approach Kobes Legal PLLC takes is to educate clients as well as protect their interests throughout the legal process and speak in a language most people understand.  It is our job to make sure you understand what is happening every step of the way. 
Customer service is often lost in the legal profession too. For example, remembering a client's name, remembering facts they shared with you having nothing to do with the legal case, asking them about their day, or remembering their birthday are often overlooked. None of these examples generate income for the firm, but a client will remember the excellent customer service. This firm invests extra time and effort to make each client feel appreciated to include prompt return calls or responses, attention to detail, and a team-focus as litigation progresses. Litigation is complex involving many curve balls. Our firm manages expectations, maintains tactical patience, and communicates with our team-members including the client.
We create a customer experience that bolsters client confidence. Kobes Legal PLLC is a client-centered culture striving to make a positive impact.
Contact us today if you need legal assistance with any of the following:
Personal Injury
Motor Vehicle Accidents
Employment and Labor Law
Business Law 
Contracts
Residential Homes, Land Use, Real Property 
Information Security and Compliance
Call Kobes Legal PLLC today at 206-915-7177 to arrange your free initial consultation.
Attorney Brett Kobes
Individuals should seek to grow, innovate, and compete. Douglas MacArthur said, "On the fields of friendly strife are sown the seeds that on other days, on other fields will bear the fruits of victory." Brett is a competitor; wrestling at West Point and playing soccer at the Academy contributed to his competitive nature.  He has also worked hard while enjoying every step of the way through law school and business school. On April 11, 2019, he received notice from the WSBA he passed the bar and was sworn in by Judge Peter Nault of King County District Court in Issaquah on April 17, 2019. Brett was admitted in to the Snoqualmie Tribal Court in July 2019, and he was admitted into the Puyallup Tribal Court in January 2020.  He is also a member of King County Bar Association and the Washington Defense Trial Lawyers. 
Brett is a Notary Public in the State of Washington, licensed in December 19, 2018. Brett was granted leave for practice in the Washington State Supreme Court May 7, 2019. He was duly admitted as an Attorney and qualified to practice in the United States District Court, Western District May 30, 2019 and admitted to the United States Court of Appeals for the Ninth Circuit on June 7, 2019.  
Brett has unique experience in data privacy and information security.  He is certified in the ISO 27001 Foundations Course, and he is an ISO 27001 Lead Implementer. As an ISO 27001 Lead Implementer, Brett consults corporations establishing an information management system that protects sensitive information. The Joint JD/MBA degree, license to practice law and expert understanding of information security ensures an excellent customer experience. Read More
North Bend
1330 Hemlock Avenue Southwest
North Bend, WA, 98045
Seattle
19 1st Avenue South, Suite 310
Seattle, WA 98104
Since 1997, the "Lead Counsel Verified" status has been granted to attorneys who possess:

The Right Professional Experience
A Spotless Record
The following attorneys at this firm are Lead Counsel Verified: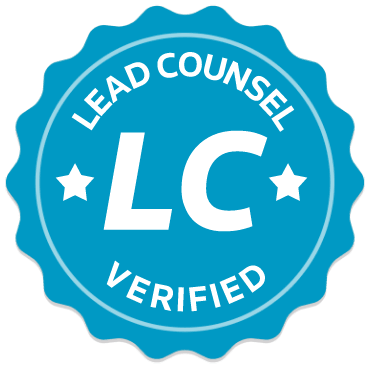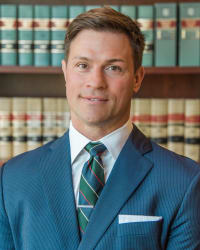 Brett Kobes
This attorney is Lead Counsel Verified in the following practice areas:
| Practice Area | Year |
| --- | --- |
| Employment Law | Since 2020 |
| Practice Area | Year |
| --- | --- |
| Employment Law | Since 2020 |
For Attorneys:
Download Lead Counsel Badge