« Back to Results
Law Offices of James R. Tucker, P.C.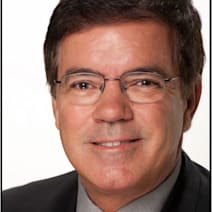 Dallas Fort Worth Area Whistleblower, Business, and Personal Injury Litigation Attorney
The Law Office of James R Tucker PC is a leading law firm in Dallas, Texas. We assist our whistleblower clients through medicare, medicaid, and healthcare fraud issues in the Dallas Fort Worth area, among many other areas of our Whistleblower Litigation practice. We have been practicing attorneys and representing plaintiffs in varying types of business and personal injury litigation for over 35 years.
We represent whistleblowers who come forward and report medicare, medicaid, healthcare, pharmaceutical, and other types of fraud. Our professionals have the experience and knowledge in representing plaintiffs in a variety of business and personal injury litigations on a contingency fee basis, meaning that you will not owe our firm any legal fees or expenses unless we obtain a recovery on your behalf. With our practice in the field, we take pride in delivering tell apart service and attention to detail.
Contact us today if you need legal assistance with any of the following:
Whistleblower Law
Personal Injury
Medical Malpractice
Business Litigation
Call 214-505-0097 today to arrange your initial consultation.
Attorney James R. Tucker
At my Dallas law firm — the Law Offices of James R. Tucker, P.C. — I have the resources necessary to prepare complex cases for trial. I can bring in the appropriate experts and collect critical evidence to increase your chances of success.
I have over 35 years of experience as a lawyer and have dedicated my career to helping plaintiffs. Over the years, I have achieved a great deal of success for my clients. I have won multimillion-dollar settlements and jury verdicts for injury victims and businesses. The past decade I have focused my practice almost exclusively in Whistleblower/Qui Tam cases with great success.
In Dallas, I began my career in the late 1980's working with a large Dallas law firm. Beginning in 1992, I started my own law firm and since that time have represented Plaintiffs in personal injury and commercial litigation cases since that time as a solo practitioner, with the exception of the time period 2000-2005 when I was fortunate to be partners with John Ratcliffe (and his wife Michelle) in a law firm we had during that time named Tucker and Ratcliffe, LLP.
We had great success together and I am very proud of Mr. Ratcliffe as since that time he went on to become a U.S. Attorney in Texas, followed by him being elected to the U.S. House of Representatives as a Congressman in 2015. Most recently, John was appointed by President Trump to be the Director of National Intelligence in his cabinet, and he was recently confirmed by the Senate.
The year 2019 was my most successful yet in terms of results obtained, including obtaining a Judgment of $339 Million in a Whistleblower Home Health Care Fraud Case. I also represented Whistleblowers who filed Whistleblower lawsuits (along with another Relator) against a company that settled with the State of Texas in 2019 for $235.9 Million (my clients' share of that recovery has yet to be determined).
In total, I have obtained over $700 Million in Judgments, Verdicts and Settlements for my clients in my career. Below in my website you will see other excellent results I have obtained for my clients over the years.
I have been named as a member of the Million Dollar Advocates Forum, in which Membership is made up of fewer than 1 percent of U.S. attorneys: only those who have won million- and multimillion-dollar verdicts and settlements for their clients. I am also AV-rated* under Martindale-Hubbell's peer review rating system, which is the highest rating possible for ethical standards and legal ability.