Hard Working Lawyers For Hard Working People
Our team of attorneys represents unions in nearly every industry, including transportation, automobile, construction trades, health care, bakery, manufacturing, and public service, in all types of litigation in federal and state court, collective bargaining, NLRB and NMB, and arbitration.
Our attorneys know how to win personal injury battles. All of our attorneys either have been selected for inclusion in Super Lawyers and Best Lawyers in America, or are certified as civil trial specialists, and they have at least 25 years of experience as attorneys. We know how to fight against the insurance companies that are trying to deny your claims, and we have experience winning this battle.
Contact Godwin, Morris, Laurenzi & Bloomfield, P.C. if you need legal assistance with any of the following:
Admiralty & Maritime Law
Labor Law
Personal Injury
Motor Vehicle Accidents
Trucking Accidents
Call today at 901-528-1702 to arrange your free initial consultation.
Attorney Deborah Godwin
Bar Admissions:
Tennessee, 1982
U.S. District Court Western District of Tennessee
U.S. District Court Middle District of Tennessee
U.S. District Court Northern District of Mississippi
U.S. Court of Appeals 5th Circuit
U.S. Court of Appeals 6th Circuit
Professional Memberships and Achievements:
Memphis Bar Association, Employment Law Section (Member)
American Bar Association, Labor and Employment Law Section and Committee on Developing Labor Law (Member)
ERISA, Law Section (Director)
Honors and Awards:
Listed in Best Lawyers of America, since 1995
MidSouth Super Lawyers and Memphis Business Quarterly "Power Players"
Education:
Boston College Law School, Boston, Massachusetts, 1982
University of Michigan, 1979

Bachelor of Arts
Honors: magna cum laude
---
Attorney Lee J. (Jeff) Bloomfield
Bar Admissions:
Tennessee, 1975
Kentucky, 2009
U.S. District Court Northern District of Mississippi
U.S. District Court Eastern District of Arkansas
U.S. District Court Eastern District of Missouri
U.S. Court of Appeals 6th Circuit
U.S. Court of Appeals 11th Circuit
Professional Memberships and Achievements:
Tennessee Association for Justice (Board of Governors, President and Member)
American Association for Justice, Admiralty Section (former Chair and Member)
American Trial Lawyers Association (Member)
Tennessee Trial Lawyers Association (former Member of Board of Governors; former President)
Federal Bar Association (former President of Memphis Chapter)
Tennessee Bar Foundation (former Board Member)
Board of Professional Responsibility of the Supreme Court of Tennessee (former Member of the Hearing Committee)
Honors and Awards:
Named to Woodward White's "Best Lawyers in America," Admiralty and Maritime Law
Top 100 Trial Lawyers 2008, The American Trial Lawyers Association
Super Lawyers
Education:
University of Tennessee College of Law, Knoxville, Tennessee, 1974
University of Tennessee, Knoxville, Tennessee, 1971
---
Attorney Samuel Morris
Bar Admissions:
Indiana, 1981
Tennessee, 1986
U.S. District Court Southern District of Indiana, 1981
U.S. District Court Western District of Tennessee, 1988
U.S. Court of Appeals 6th Circuit
U.S. Supreme Court
Professional Memberships and Achievements:
Indiana State Bar Association
Tennessee Bar Association
American Bar Association
Indiana State Employees Association, 1979 - 1981 (Organizer)
Education:
Cornell Law School, Ithaca, New York, 1979

J.D.
Honors: New York State School of Industrial and Labor Relations

Lawrence University, Appleton, Wisconsin, 1976
---
Attorney Eugene Laurenzi
Bar Admissions:
Tennessee, 1981
U.S. District Court Western District of Tennessee
U.S. District Court Eastern District of Arkansas
U.S. Court of Appeals 6th Circuit
U.S. Supreme Court
Specialties and Certifications:
Civil Trial Advocacy Specialist, National Board of Trial Advocacy
Civil Trial Specialist, Tennessee Commission on Continuing Legal Education and Specialization
Professional Memberships and Achievements:
Memphis Bar Association (Member)
Tennessee Trial Lawyers Association (Member)
American Association for Justice (Member)
American Trial Lawyers Association (Member)
Education:
Memphis State University School of Law, Memphis, Tennessee, 1981
Memphis State University, 1974

Bachelor of Science
Honors: cum laude
---
Attorney Barclay M. Roberts
Bar Admissions:
Tennessee, 1984
U.S. Court of Appeals 6th Circuit, 1993
U.S. District Court Eastern District of Tennessee, 1984
U.S. District Court Middle District of Tennessee, 1984
U.S. District Court Western District of Tennessee, 1984
U.S. Supreme Court, 1994
Professional Memberships and Achievements:
Memphis Bar Association (Member)
Tennessee Trial Lawyers Association (Member)
Education:
Memphis State University School of Law, Memphis, Tennessee, 1984

J.D.
Law Review: Memphis State University Law Review, Editorial Staff

Vanderbilt University, 1979
---
Attorney Timothy P. Taylor
Bar Admissions:
Tennessee, 1992
U.S. District Court Western District of Tennessee
U.S. District Court Middle District of Tennessee
U.S. District Court Eastern District of Arkansas
U.S. Court of Appeals 6th Circuit
U.S. Court of Appeals 11th Circuit
Professional Memberships and Achievements:
Tennessee Bar Association (Member)
AFL-CIO Union Lawyers Alliance (Member)
Pro Bono Activities:
WEVL Memphis, 89.9 FM, Programmer & Volunteer
Education:
University of Tennessee College of Law, Knoxville, Tennessee, 1992
Rhodes College, Memphis, Tennessee, 1989
---
Attorney Betsy Bartlett McKinney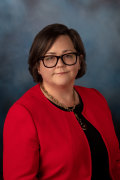 Bar Admissions:
Professional Memberships and Achievements:
Association of Women Attorneys (Vice President)
American Trial Lawyers Association (Member)
Education:
University of Memphis School of Law, Memphis, Tennessee, 2001

J.D.
Law Journal: Tennessee Journal of Practice and Procedure, Associate Editor

University of Memphis, 1991
---
Attorney Jessica Bradley Wiseman
Bar Admissions:
Tennessee, 2013
U.S. District Court Western District of Tennessee
Professional Memberships and Achievements:
AFL-CIO Union Lawyers Alliance
Memphis Bar Association
Tennessee Trial Lawyers Association
Pro Bono Activities:
Community Legal Center-Pro Bono Attorney
Education:
University of Memphis School of Law, Memphis, Tennessee, 2013

Honors: Honor Council Student Justice
Law Review: University of Memphis Law Review, Symposium Editor

Sewanee, Sewanee, Tennessee, 2007
---
Attorney Lauren Hutton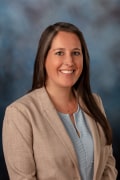 Bar Admissions:
Tennessee, 2019
U.S. District Court Western District of Tennessee, 2019
Arkansas, 2021
Education:
University of Memphis School of Law, Memphis, Tennessee
University of Tennessee, Knoxville, Tennessee

B.A.
Honors: magna cum laude
Major: Psychology