« Back to Results
Shrager Defense Attorneys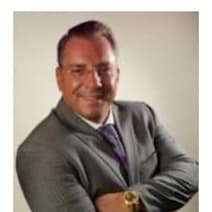 Pittsburgh Criminal Defense Lawyers
Contact us today if you need legal assistance with any of the following:
DUI, DWI or Drunk Driving Arrests
Drug Crimes
White Collar Crimes and Fraud
Theft / Robbery
Internet Crimes
Sex Crimes
Violent Crimes
Juvenile Crimes
Homicide, Murder or Manslaughter
Assault or Disorderly Conduct
Traffic Violations
Federal Crimes
Call 412-969-2540 today to arrange your free initial consultation.
Attorney David J. Shrager
David J. Shrager, Esq. is a highly reputable and experienced Pittsburgh Criminal Lawyer. He is a native of Pittsburgh, PA and attended Mt. Lebanon High School where he was a National Merit Scholar Semi Finalist. He received his Bachelor of Arts degree, Magna Cum Laude, from the University of Pittsburgh. David then received his law degree (Juris Doctor) from the University of Miami School of Law in 1998 on a prestigious Deans Honor Academic Scholarship. While at the University of Miami Law School he was an Assistant Editor of the Inter-American Law Review.
David J. Shrager
After receiving his law degree with honors, Mr. Shrager was an attorney for the Litigation Department at Reed Smith before joining his family's law firm. Attorney Shrager is a member of the Allegheny County Bar Association, Pennsylvania Bar Association, National Association of Criminal Defense Lawyers, and the Pennsylvania Association of Criminal Defense Lawyers. He has also been recognized by numerous independent rating agencies such as Super Lawyers® as a top-rated criminal lawyer.
David's patience and aggressive but calm attitude are tremendous assets — both, when helping clients and when defending a case in front of a judge.
David J. Shrager is adamant that his legal team remains down-to-earth, despite many successes over the years.  Attorney Shrager makes sure that he and his team are always accessible to clients, and will never speak down to them or speak in complicated legalese.
---
Attorney Shelley Duff
Shelley Duff, Esq. is a Senior Attorney with Shrager Defense Attorneys where she exclusively practices Criminal Defense. Shelley is a Pittsburgh native and graduate of the University of Pittsburgh and Cleveland Marshall College of Law.
Shelley Duff - Pittsburgh Criminal Lawyer
Shelley started her legal career as an attorney with the Commonwealth of Kentucky's Department of Public Advocacy. She later became a prosecutor with the Blair County Pennsylvania District Attorney's Office and was an Assistant Public Defender for seven years with the Allegheny County Public Defender's Office. She has extensive trial experience and has handled every type of case from DUI's to homicides. Shelley is a member of the Pennsylvania and Ohio Bar.
---
Attorney Lyle Dresbold
Attorney Lyle Dresbold is a native Pittsburgher who has successfully defended clients in front of judges and juries in 20 counties across Western Pennsylvania and in Federal Court. He attended law school at Duquesne University where upon graduation he was inducted into the Order of the Barrister recognizing his outstanding skills in trial advocacy.
Attorney Dresbold taught criminal law and evidence at Robert Morris University and was an adjunct professor of trial advocacy at Duquesne. He sits on the Allegheny County Criminal Litigation Committee Council and the board of the Allegheny County chapter of the Pennsylvania Association of Criminal Defense Lawyers. Attorney Dresbold is recognized as an expert in Criminal Defense and DUI.
---
Attorney Jennifer Popovich
Jennifer Marie Popovich, Esquire is a Senior Attorney with Shrager Defense Attorneys where she focuses her practice on Criminal Defense. Attorney Popovich has lived her entire life in Western Pennsylvania and is a Beaver County native. She graduated magna cum laude from Duquesne University in 1999 and then attended the University of Pittsburgh School of Law where she served as a legal writing teaching assistant as well as the Lead Managing editor of the Journal of Law and Commerce. Attorney Popovich graduated cum laude in 2002.
Attorney Jennifer Popovich
Upon graduation from the University of Pittsburgh, Attorney Popovich began her legal career as the law clerk to the Honorable John D. McBride in the Beaver County Court of Common Pleas and then went on to work as an Assistant Public Defender in the Beaver County Public Defender's Office. In February 2005, Jennifer joined the Beaver County District Attorney's Office where she spent 15 years and rose to the position of First Assistant District Attorney. She has extensive jury and non-jury trial experience in both adult and juvenile court. While Attorney Popovich has handled criminal cases of all varieties, she has specialized in the areas of sexual assault, domestic violence, child abuse and homicide. She has handled dozens of homicide trials, tried 2 death penalty murder cases and is currently Capital Case Certified to defend death penalty cases.
Additionally, Attorney Popovich is a current instructor at the Beaver County Police Academy where she instructs cases in Criminal law, Courtroom Demeanor and Testimony and the Rules of Evidence.
Attorney Popovich joined Shrager Defense Attorneys in September 2019 as a Senior Attorney. In November 2019, she was presented with a Law Enforcement Agency Directors of the Western District of Pennsylvania Award by the United States Attorney's Office for her work in prosecuting a case involving the sexual assault of an 8 year old child and the production and dissemination of child pornography.
Attorney Popovich is currently available to defend all types of criminal matters in state, juvenile and federal court.
---
Attorney Cory Ricci
Cory Ricci, Esquire joined Shrager Defense Attorneys in November 2019 where he solely practices Criminal Defense Law. Attorney Ricci is a Philadelphia area native and graduate of the University of Pittsburgh School of Law.
Cory has practiced throughout Western Pennsylvania for the past seven years as a solo practitioner. While still maintaining his private practice, he also served as the Assistant Public Defender for Clarion County from 2018 through 2019.
Since 1997, the "Lead Counsel Verified" status has been granted to attorneys who possess:

The Right Professional Experience
A Spotless Record
The following attorneys at this firm are Lead Counsel Verified: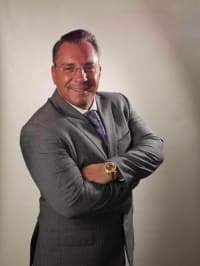 David J. Shrager
This attorney is Lead Counsel Verified in the following practice areas:
| Practice Area | Year |
| --- | --- |
| Criminal Defense | Since 2021 |
| Practice Area | Year |
| --- | --- |
| Criminal Defense | Since 2021 |
For Attorneys:
Download Lead Counsel Badge