Years of Courtroom and Litigation Experience Working on Your Behalf
The key to successful litigation and representation is the willingness to work with clients to understand their goals and commitment to work tirelessly to achieve them. This is the foundation that has resulted in the successes achieved by Conway Schadler on behalf of their clients. The firm is committed to achieving the highest results for their clients.
Conway Schadler is a multifaceted firm with a wealth of litigation and courtroom experience. The firm attorneys have extensive experience in matters involving litigation ranging from civil, criminal and family law. When experience and results matter, look to Conway Schadler.
Contact Conway Schadler today if you need legal assistance with any of the following:
Civil Litigation
Criminal Litigation
Divorce
DUI/DWI
Family Law
Business Law
Call 484-997-2040 today to arrange your free initial consultation.
Attorney Nathan J. Schadler, Esq.
Nathan started his legal career at the Montgomery County District Attorney's Office, where he quickly gained a reputation for his strong, unrelenting work ethic as well as his proficiency in trial. During his time as an Assistant District Attorney Nathan was responsible for heading up the Firearms and Narcotics Division. Nathan handled an extensive and full caseload, including homicide investigations and prosecutions, large scale narcotics prosecutions and wiretap investigations and prosecutions. Nathan handled numerous jury and bench trials, often in some of the County's most difficult and serious cases.
Nathan was tasked as the first Assistant District Attorney assigned to the Montgomery County Drug Court, a Court focused on the treatment of individuals addicted to drugs and alcohol. Nathan was responsible for creating the infrastructure within the District Attorney's Office to support Drug Court, as well as drafted an implemented the policies and procedures by which cases were approved for, and ultimately handled within, the Drug Court system. Many of those policies and procedures remain in effect today. During his time at the Montgomery County District Attorney's Office, Nathan was also cross sworn into the Department of Justice as a Special Assistant United States Attorney (SAUSA). In this role, Nathan was responsible for identifying, investigating, indicting and taking to trail some of Montgomery County's most violent offenders. Nathan spent nearly six years as an SAUSA, indicting and taking to trial numerous cases.
Nathan has received numerous awards for his proficiency in trial and work ethic, including multiple commendations from several District Attorneys. These awards focused not only on individual case achievement, but also on his strong work ethic and ability to handle an extremely large caseload. He has also received advance training, from nationally recognized institutions in trial advocacy. Nathan has tried scores of cases before juries in both Common Pleas and Federal Court. Nathan has always believed that the backbone to success in any case is the willingness to work harder than any other person, a trait that he brings to every case he works on. Nathan has used this approach to achieve successful outcomes for numerous clients in both civil and criminal litigation.
Education:
Duquesne University, Pittsburgh, Pennsylvania - J.D., 2004
Duquesne University, Pittsburgh, Pennsylvania - B.S., Business Administration, 2001
---
Attorney Kent E. Conway, Esq.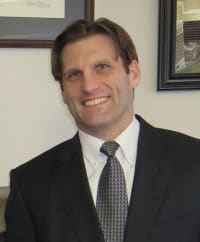 Kent has wide-ranging experience in a variety of legal matters. He began his career in law as an associate with Dechert, LLP where he was a member of Dechert's nationally recognized Mass Tort and Product Liability Group. Kent was also an associate at Buschman, Johnson & Conway handling commercial and civil litigation, corporate matters, criminal and domestic cases, real estate transactions, wills and trusts, among other matters. Kent and Nathan worked together at the law firm of Rogers Castor until they formed their own firm, Conway Schadler, LLC. Kent is also a licensed title agent and has handled virtually every aspect of real estate transactions. Over his career, Kent has gained both small-firm and large-firm experience and has handled cases for clients ranging from multi-national, multi-million dollar corporations to individuals. Kent lives in Blue Bell, PA with his wife Misti, who is also an attorney, and their daughter, Caydi
Education:
Temple University School of Law - J.D., magna cum laude
York College of Pennsylvania, magna cum laude
Professional Memberships:
Board of Directors of Indian Creek Foundation - former member
Board of Indian Creek Caring Foundation - member
Blue Bell Rotary Club
Montgomery County Chamber of Commerce
Wissahickon Democrats
Activities:
Brazilian Jiu-Jitsu
Tim Carpenter MMA - Muay Thai
Crossfit Montco