« Back to Results
Tatiana S. Aristova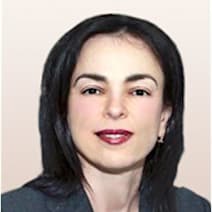 We Win The Hardest Immigration Cases 
When you engage our firm for your legal needs, you get a team. Everyone in our office is dedicated to providing our clients with all the resources needed to protect their rights and present their case. In addition to offering expertise and experience in immigration law, we maintain a policy of open communication, always available to answer questions, address concerns, and act as an advocate for your best interests. 
What We can Do For You
The first thing we will do is listen to you. We want to hear your account of your needs – what do want to accomplish, what has transpired, who is available to assist you. We will research the best way to obtain the outcome you desire while protecting your rights.
If needed, we always perform investigative research to strengthen your case. We utilize every resource available to bring about the best resolution to your situation.
Contact us today if you need legal assistance with any of the following:
Call 215-355-9095 today to arrange your free initial consultation.
Attorney Tatiana S. Aristova

Tatiana S. Aristova concentrates her practice exclusively in immigration law. Ms. Aristova represents clients before the administrative agencies, such as the Department of Homeland Security (US CIS and ICE), the US Department of Justice, including Immigration Courts and the Board of Immigration Appeals. Ms. Aristova also litigates immigration cases and appeals in federal courts, including the US Circuit Courts of Appeals and the US District Courts.
Ms. Aristova provides representation in various immigration matters, including extraordinary ability petitions, family immigration, employment based immigration, asylum and representation in removal proceedings.
Ms. Aristova received her Jurist Doctor Degree (J.D.) from Temple University in Philadelphia, PA (2000), where she was an editor of Temple Law Review (1999-2000). She also received a Master of Business Administration (MBA) from New York University, NY (2011).
Ms. Aristova is a member of the American Immigration Lawyers Association.
She is admitted to practice in the following courts and jurisdictions: PA Supreme Court (2000); NJ Supreme Court (2000); US District Court for the Eastern District of PA (2000); US District Court for the District of NJ (2001); US Court of Appeals for the Third Circuit (2000); US Court of Appeals or the Second Circuit (2003); US Court of Appeals for the Fifth Circuit (2002); US Court of Appeal for the Ninth Circuit (2003).
Feasterville-Trevose Office



Five Neshaminy Interplex
Suite 205
Feasterville-Trevose, PA 19053
Brooklyn Office
1601 Gravesend Neck Road
Suite 903
Brooklyn, NY 11229