Take Action and Start Living Debt Free Today
We Can Help
We are a federally designated Debt Relief Agency. We assist people with finding solutions to their debt problems, including, where appropriate, filing petitions for relief under the United States Bankruptcy Code.
As anyone contemplating bankruptcy can tell you, it is nearly impossible to live a normal life today without credit. The bankruptcy laws were enacted largely to give Americans without credit a fresh start. These laws provide the debt stricken with an alternative to staggering year after year with an ever increasing debt burden and an ever declining credit rating.
Many Oregon and Washington filers are surprised to find that their credit scores actually improve simply because their debts have been eliminated in the bankruptcy. While the fact of the filing can remain on a credit report for ten years, the credit score, the important part, starts improving immediately.
Contact us today if you need legal assistance with any of the following:
Bankruptcy
Chapter 13 Bankruptcy
Chapter 7 Personal Bankruptcy
Business Bankruptcy
Chapter 11 Bankruptcy
Chapter 12 Farmers Bankruptcy
Chapter 7 Business Bankruptcy
Our goal is not only to help our clients get a fresh start, but to help them make the most of the opportunity. The idea is to file once and get it right so that you never have to again.
Call Attorney Ryan Hackett today at 360-213-2722 to arrange your initial consultation. Four locations to serve you.
Attorney Profile
Attorney Ryan P. Hackett
Jurisdictions:
Oregon, 2004
Washington, 2008
U.S. District Court, District of Oregon
U.S. District Court, Western District of Washington
Education:
University of Oregon School of Law, J.D.
University of Oregon, B.S.

Major: Business Administration
Professional Memberships and Achievements:
Oregon State Bar Association, Debtor/Creditor Section
Washington State Bar Association
National Association of Consumer Bankruptcy Attorneys
Testimonials
I was so nervous thinking about filing bankruptcy. But after talking to an attorney at Hackett Law Firm, I felt so much better. He walked me through the entire Chapter 7 procedure and answered every question that I had. He made the process seem quick and painless.
—ANN H
---
While I never thought I would have to file Bankruptcy, it came to the point where I needed to. Hackett Law Firm walked me through the entire process, which I couldn't have done on my own. The entire staff was so friendly and helpful throughout the entire process. From my first meeting with him through the end of my bankruptcy, every question I had, they answered. Thank you so much!
—AARON F.
---
You made the Bankruptcy process not near as overwhelming for me as it could have been. Thanks for your hard work and time on my case. I feel like things will be much better for me now and I can get my life back on track.
—E.D.S.
---
From filing through confirmation, your attorney walked me through what would have otherwise been a confusing and scary procedure. And, he did it with speed, empathy, and humor – making sure my Chapter 13 fulfilled all legal requirements along the way. I now enjoy peace-of-mind and can't thank him enough.
—JAMES W.
---
I never thought Bankruptcy would be made so easy. Thank you so much, you made life easier. If there is no way out other than Bankruptcy, you're the ones I want by my side.
—JEAN
---
I never felt as if I was being pressured into doing the bankruptcy. They let me work at my own pace. Once I was fully committed to the process it was quick and simple. I would recommend these guys to anyone in need.
—JOE R.
Office Locations
Beaverton
1500 N.W. Bethany Blvd.
Suite 288
Beaverton, OR 97006
N.E. Portland
3913 N.E. Hancock
Suite 100
Portland, OR 97212
S.E. Portland
6400 S.E. Lake Road
Suite 440
Portland, OR 97222
Vancouver
4400 N.E. 77th Ave.
Suite 275
Vancouver, WA 98662


Since 1997, the "Lead Counsel Verified" status has been granted to attorneys who possess:

The Right Professional Experience
A Spotless Record
The following attorneys at this firm are Lead Counsel Verified: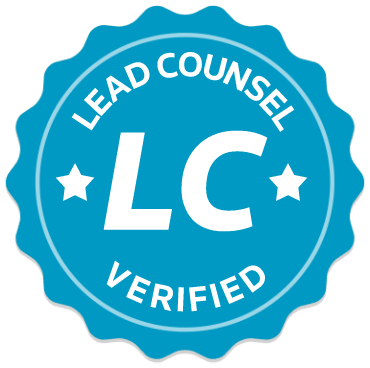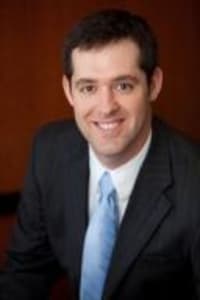 Ryan P. Hackett
This attorney is Lead Counsel Verified in the following practice areas:
| Practice Area | Year |
| --- | --- |
| Bankruptcy | Since 2014 |
| Practice Area | Year |
| --- | --- |
| Bankruptcy | Since 2014 |
For Attorneys:
Download Lead Counsel Badge