Godbey Law LLC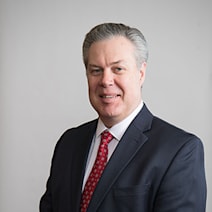 Bankruptcy | Serving Cincinnati, OH
Bankruptcy, Famly Law & Estate Planning Attorneys
Serving Greater Cincinnati, Dayton and Northern Kentucky
Average Experience:
39 years
Providing Top-Quality Bankruptcy, Family Law & Estate Planning Services
Call Mark Godbey & Associates Today To Discuss Your Situation
More than 20 Years of Experience

Member of the American Association for Justice

Member of the Ohio Association for Justice

Member of the Southwest Ohio Trial Lawyers Association

Million Dollar Advocacy
Mark Godbey & Associates is a full-service law firm, representing individuals and small business in a variety of legal matters, including:
Estate Planning/Probate

Asset Protection
Elder Law
Guardianship &
Conservatorships
Medicaid
Name Changes
Power of Attorney
Taxation/Estate Taxes
Trusts:

Living
Family
Special Needs
Irrevocable

Wills/Living Wills

Family Law

Adoption
Child Custody
Child Support
Cohabitation Agreements
Dissolution
Divorce
Parental Relocation
Paternity
Prenuptial Agreements
Property Division
Spousal Support

Bankruptcy

Avoiding Garnishment
Avoiding Repossession
Chapter 7 Bankruptcy
Chapter 13 Bankruptcy
Court Protection
Debt Consolidation
Debt Settlement
Erase Credit Card Debt
Foreclosure Prevention
Loan Modification
Rebuild your Credit
Stop Creditor Harassment
Stop Lawsuits
Our attorneys and staff take pride in providing the best legal representation, while also giving you the personal attention you deserve. We offer reasonable fees with affordable payments terms. Evening and weekend appointments are available.
We serve clients throughout Greater Cincinnati, Dayton and Northern Kentucky. For your convenience, we have offices located in downtown Cincinnati, Dayton, West Chester, Beechmont and Florence.
Call Mark Godbey & Associates today at 513-800-1319, or use the contact form provided on this site to arrange for your free initial consultation.
Attorney Mark Godbey
Jurisdictions:
Admitted to the Bar:
Education:
University of Akron School of Law Akron, Ohio 1988, J.D.
Walsh University Canton, Ohio 1985, B.A.
Professional Memberships:
Cincinnati Bar Association, 1989 – Present
Ohio Bar Association, 1989 – Present
American Bar Association, 1989 – Present
American Association for Justice, 2000 – Present
Ohio Association for Justice, 1989 – Present
Hamilton County Trial Lawyers Association, 2001 – Present
Bankruptcy Law
When you are considering filing for bankruptcy, it is important to know your legal rights. Bankruptcy laws protect individuals and companies from financial destruction. And help protect those experience financial problems from creditors. Bankruptcy provides all Americans another chance at controlling their finances and debt. Attorneys know that financial hardships can happen to anyone and any organization, and do not have the capability to submit to creditors' repayment demands.
Financial problems can be deeply stressful. You should not feel alone or humiliated. It is only natural that you would prefer to pay your bills, but bankruptcy may be your best option if you are not able to pay all of your debt.
Contact my firm today if you need legal assistance with any of the following:
Chapter 7 Bankruptcy
Chapter 13 Bankruptcy
Debt Settlement
Debt Consolidation
Foreclosure Prevention
Loan Modification
Avoiding Garnishment
Avoiding Repossession
Stop Creditor Harassment
Stop Lawsuits
Erase Credit Card Debt
Rebuild your Credit
Court Protection
Contact Mark Godbey today at 513-800-1319 to assist with your bankruptcy matter. Free Consultations Available.
Family Law
Family law involves the multifaceted and various relationships among parents, children, and loved ones. Family law issues can generate conflict, economic hardship, and painful processes that lead to uncertain futures.
When a family matter involves an issue that can only be resolved with a legal process, you need an attorney who takes into account financial, emotional and legal components of a case. Our attorneys use their skills as representatives to politely resolve disputes when appropriate. However, we are prepared to present your case in family law courts when issues cannot be settled.
When you educate yourself and understand the process, you have the strength to handle the changes taking place in your life.
Divorces and family law cases have common issues, but how these issues are approached and resolved is different in each and every case. Ending a marriage through divorce, dissolution, annulment or separation is very difficult emotionally, especially in cases that involve children and child custody issues. Our experienced attorneys provide legal services to families in a wide range of family law issues throughout Ohio and Kentucky.
Areas of Practice:
Dissolution
Divorce
Spousal Support
Child Support
Child Custody & Parenting
Property Division
Prenuptial Agreements
Cohabitation Agreements
Paternity
Parental Relocation
Adoption
Contact Mark Godbey today at 513-800-1319 to assist with your Family Law matter. Free Consultations Available.
Estate Planning
Benefits of Estate Planning:
No one wants to think about the end of their life. In many cases, people will put off estate planning or writing their last will and testament because they believe it is too difficult or unpleasant. However, delaying the process can mean your loved ones are stuck with expenses and stressful proceedings after your death.
In Ohio, there are "default rules" for who will inherit your property after you pass away. Unless you make a last will & testament or use other estate planning tools, your property may not go to the people you want to have it. Even worse, your family may argue over your assets, be stuck with extra costs, and your goals and wishes will not be met.
If you are unsure where to begin, contact legal counsel to help you get started. Our firm offers a free consultation to assist you in developing a tailored estate plan for your needs.
Estate Planning
Estate Planning is the area dealing with the distribution of an individual's property at his or her death, taking into account wills, taxes, insurance, property, and trusts so as to gain maximum benefit of all laws and, at the same time, carrying out the person's wishes.
Probate
Probate is the court proceeding through which a will is proved to be valid and the estate of a decedent is administered. The process, generally, includes collecting a decedent's assets, liquidating liabilities, paying necessary taxes, and distribution of property to heirs.
Areas of Practice:
Last Will & Testament
Power of Attorney
Health Care Issues: Living Will and Health Care Power of Attorney
Trusts
Estate Planning Tools
Estate Administration & Probate
Guardian & Conservatorship
Name Changes
Contact Mark Godbey today at 513-800-1319 to assist with your Estate Planning. Free Consultations Available.
Since 1997, the "Lead Counsel Verified" status has been granted to attorneys who possess:

The Right Professional Experience
A Spotless Record
The following attorneys at this firm are Lead Counsel Verified: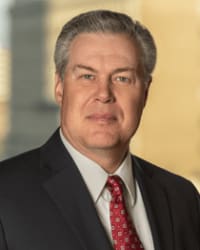 Mark E. Godbey
This attorney is Lead Counsel Verified in the following practice areas:
| Practice Area | Year |
| --- | --- |
| Bankruptcy | Since 2010 |
| Estate Planning | Since 2010 |
| Family Law | Since 2010 |
| Practice Area | Year |
| --- | --- |
| Bankruptcy | Since 2010 |
| Estate Planning | Since 2010 |
| Family Law | Since 2010 |
For Attorneys:
Download Lead Counsel Badge