Deuterman Law Group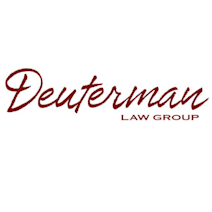 Personal Injury | Serving Greensboro, NC
For legal issues concerning Personal Injury, let Deuterman Law Group, a local practice in Greensboro, North Carolina, help you find a solution.
Average Experience:
15 years
A Passion for Justice
Ethics, professionalism, customer service, justice, community service. Here, they're more than buzzwords. They're our core values. It's the way we work, and it works well for us and for our clients.
In everything we do, we put people first. We never forget that we are dealing with people's lives, not simply cases.
Unlike other law firms, our goal isn't simply to settle cases so we can collect a fee and move on to the next lucrative case. Our goal is justice. For us, winning isn't only about how much money we can get for a client.
Here, justice means ensuring our clients receive:
maximum financial compensation for their injuries
the best medical care possible
the best psychological support
access to other resources that will aid in their recovery and improved well-being
We're also strong advocates for better workplace safety protections. We are active in politics, working with lawmakers in Raleigh and Washington to pass and preserve laws that protect the rights of injured and disabled people.
Putting people first. It's such a simple philosophy, but it has served us and our clients well.
Workers' Compensation
Veterans Disability
Social Security Disability
Employment Law
Personal Injury
Auto, Truck Accidents
Nursing Home Neglect
Wrongful Death
Call 336-920-8490 today to arrange your free initial consultation.
Attorney Dan Deuterman
Bar Admissions:
N.C. Supreme Court, 1991
Federal District Court for the Middle District of N.C., 1991
N.C. State Courts, 1991
Federal District Court for the Western District of N.C., 1993
U.S. Supreme Court, 2005
Education:
UNC School of Law, J.D., 1991
UNC-Chapel Hill, 1987
---
Attorney Ben Burnside
Bar Admissions:
Federal District Court for the Middle District of N.C, 2006
N.C. State Courts, 2006
Education:
UNC School of Law
University of North Carolina at Wilmington, 2013
---
Attorney Michele Cybulski
Bar Admissions:
Federal District Court for the Middle District of N.C., 2009
N.C. State Courts, 2009
Education:
Elon University School of Law, 2009
---
Attorney Casey S. Francis
Bar Admissions:
Federal District Court for the Middle District of N.C., 2011
N.C. State Courts, 2011
Education:
UNC School of Law, 2011
North Carolina State University, 2008
Languages Spoken:
---
Attorney Christine M. Burnside
Bar Admissions:
Education:
UNC School of Law, 2009
University of North Carolina at Chapel Hill, 2007
---
Attorney Zach Marquand
Bar Admissions:
Education:
University of North Carolina School of Law, 2012
University of North Carolina at Chapel Hill
---
Attorney Jack Waissen
Bar Admissions:
Education:
Alabama School of Law, 2016
N.C. Central University
---
Attorney Chris Stevens
Bar Admissions:
Court of Appeals for Veterans Claim, 2019
Education:
UNC School of Law
Appalachian State University
---
Attorney Seth Cohen
Bar Admissions:
N.C. State Courts, 199
U.S. District Court, Middle District of North Carolina, 1992 
U.S. Court of Appeals, Fourth Circuit, 1993
U.S. District Court, Western District of North Carolina, 1994
U.S. Supreme Court, 1997
U.S. District Court, Eastern District of North Carolina, 2000
Education:
UNC School of Law, 1991
University of Georgia
---
Attorney Andrea Smaxwell
Bar Admissions:
Education:
Sompong Sucharitkul Center for Advanced International Legal Studies, L.L.M., 2010
Golden Gate University School of Law in San Francisco, 2009
Since 1997, the "Lead Counsel Verified" status has been granted to attorneys who possess:

The Right Professional Experience
A Spotless Record
The following attorneys at this firm are Lead Counsel Verified: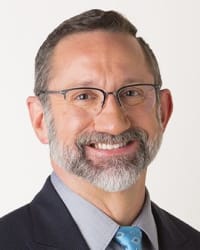 Daniel L. Deuterman
This attorney is Lead Counsel Verified in the following practice areas:
| Practice Area | Year |
| --- | --- |
| Workers' Compensation | Since 2021 |
| Practice Area | Year |
| --- | --- |
| Workers' Compensation | Since 2021 |
For Attorneys:
Download Lead Counsel Badge