« Back to Results
Elder Law & Estate Planning Solutions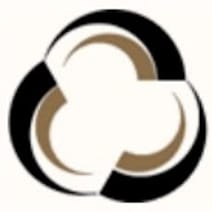 Estate Planning | Serving Concord, NC
In Concord, North Carolina area, Elder Law & Estate Planning Solutions can help clients with their Estate Planning needs.
Average Experience:
20 years
Let Us Be Your Guide
Elder Law and Estate Planning Solutions of the Piedmont focuses our attention and education solely on the areas of Estate Planning, Estate Administration, and Elder Law. Since we focus our time, attention, and education on only these areas we are able to apply this our particularized knowledge to your specific and individual needs.
Through our office we are able to refer you to established Insurance and Financial Planners, Senior Transition Specialists, Certified Senior Advisors, as well as Home Health, Assisted Living Centers, and Skilled Nursing Centers throughout the Piedmont area.
When you walk through our doors, we hope to be able to direct you to the specific answers to your situation as well as the individuals who are able to help you with your specific needs.
Contact us today if you need legal assistance with any of the following: 
Elder Law / Medicaid Planning
Asset Protection
Estate Planning
High Net Worth Estate Planning
Probate & Estate Administration
Guardianships
Trusts
Planning for Children
Call 704-795-9455 today to arrange your free initial consultation. 
Attorney Marjorie Brown
Marjorie Brown is an Attorney with Elder Law & Estate Planning Solutions of the Piedmont. She is the only Attorney in the Cabarrus County area certified as a Specialist in Elder Law by the North Carolina State Bar Board of Specialization. She is also Certified as an Elder Law Attorney (CELA) by the National Elder Law Foundation. In addition to Elder Law, she provides Estate Planning, and Estate Administration for the residents of the Piedmont area of North Carolina.
There are many issues that we face as we and our family members face aging, potential illness and death. There are many questions that you have to ensure that your family is cared for. There are also many issues which could potentially impair the ones you love that you do not know to ask about. Marjorie has the knowledge, skills and compassion to listen to your concerns, address those concerns, and inform you of the issues you may not be aware of.
Marjorie advises clients on effective asset protection strategies and estate planning to provide the maximum benefit to all concerned. She also aids clients in qualifying for Medicaid and advises clients dealing with family members with dementia and Alzheimer's.
Marjorie's main objective with her clients is to make sure they leave with a peace of mind knowing that they and their loved ones will be taken care of both now and in the future.
She is a 1994 graduate of the University of North Carolina at Chapel Hill School of Law. She has practiced in the areas of non-profit law, mental health practitioners' law, and corporate law, before entering her current field. She is married with two children and, as such, understands the need for having a concrete estate plan.
---
Attorney
Jazmin G. Caldwell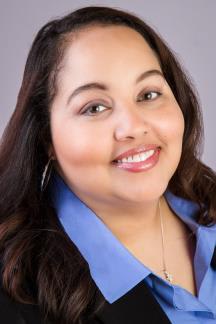 Jazmin Caldwell Esq. is an Attorney at Elder Law & Estate Planning Solutions of the Piedmont. She focuses on Estate Planning, Estate Administration, Corporate Law (Business Formation), Contract Formation, Real Property Law, and Deed Preparation for the residents of the Piedmont area of North Carolina.
Jazmin has a strong desire to help the community and decided that through legal advocacy she could give back to the community that helped to nurture her. She has successfully litigated traffic offenses; as well as counseled many clients on estate planning by preparing numerous wills and trusts. She is well versed in many different aspects of the law and has also counseled clients on small business formation and incorporation. She is committed to making her legal services available to everyone and frequently volunteers as a Pro Bono Attorney at the Legal Services of the Southern Piedmont, as well as participating in Free Legal/Will Clinics, such as "Wills for Heroes," through the North Carolina Bar Association. She also provides free "Estate Planning Seminars" for various interested groups, churches, and organizations.
Jazmin's main objectives with her clients is to make sure that they understand that she is dedicated to giving them honest advice and personable service while remaining focused on getting the results that they need in order to make sure they are secure and protected now and into the future. 
She earned her Bachelor of Arts in Political Science at the University of North Carolina at Chapel Hill and her Juris Doctor at Florida Agricultural and Mechanical University College of Law in Orlando, Florida. She is licensed to practice law by the State of North Carolina and is admitted into the United States District Court of the Western District of North Carolina. She is also admitted to the United States Supreme Court Bar.