« Back to Results
Law Office Of Dario Di Lello, PLLC.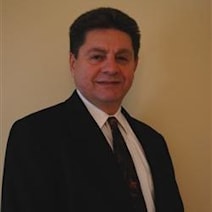 Bankruptcy | Serving Pleasant Valley, NY
Law Office Of Dario Di Lello, PLLC. represents clients in Bankruptcy cases in the Pleasant Valley, New York area.
Average Experience:
29 years
Fishkill Bankruptcy Law Firm
Dario Di Lello and his Associates have been representing clients in bankruptcy, real estate, and personal injury matters for over twenty-four years.  Our lawyers are knowledgeable and caring.  If you are in trouble and need answers, we are here to help.  Most of my clients leave the first consultation feeling much better knowing that there is help available.  Don't wait any longer.  Don't cash out your pension or your life insurance policies until you learn more about your options.  Also, do not negotiate with your credit card companies until you learn more.  Did you know that if you negotiate a debt the amount you did not pay may be considered income and you will be required to pay income taxes on the sum.
Our primary area of practice is Bankruptcy and Loan Modifications representing clients in both Chapter 7 and Chapter 13 Bankruptcies.  Bankruptcy can assist in stopping foreclosures, repossession, garnishments and the never ending telephone calls from the credit card companies.  There is also a program while in Bankruptcy to apply for a Loan Modification.   We represent clients in the Southern District of New York which includes Dutchess, Putnam, Westchester, Rockland, Ulster and Orange Counties.  We are based in the Hudson Valley area and are easily reachable.  Bankruptcy has helped many individuals and families.  Do not fear a bankruptcy until you at least come and learn the facts.
Contact us today if you need legal assistance with any of the following: 
Bankruptcy
Real Estate
Personal Injuries
Call 845-765-0090 today to arrange your free initial consultation. 
­­­Attorney Dario Di Lello
Bar Admissions:
New York, 1994
New Jersey, 1994
Connecticut, 1994
U.S. District Court Southern District of New York
U.S. District Court Eastern District of New York
Education:                                         
Michigan State University College of Law, East Lansing, Michigan
Michigan State University College of Law

Major: Business Administration and Music