« Back to Results
Law Office of Ira Pintel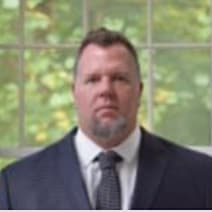 Call Today! We Will Protect Your Right to a Financial Settlement
At the Law Office of Ira Pintel, we are proud to offer diligent and aggressive legal counsel aimed at recovering maximum compensation for our clients' losses. If you were injured by the carelessness or recklessness of another party, we can help you seek the money you need to cover your medical bills, lost wages, pain and suffering, and other damages.
Contact Law Office of Ira Pintel today if you need legal assistance with any of the following:
Bus and MTA Accidents
Commercial Vehicle Accidents
Construction Accidents
Distracted Driving Accidents
Drunk Driving Accidents
Injuries Caused By Forklifts and Other Construction Machinery
Jackknife Accidents
Livery Cab, Black Car and Taxi Accidents
Passenger Injuries
Pedestrian Accidents
Bicycle Accidents
Rear-End Collisions
Road Construction Accidents
Rollover Accidents
Scaffolding Accidents
Slip-and-Fall Injuries
Speeding & Reckless Driving
Subway Accidents
Tailgating Truck Drivers
Uninsured Motorists
Call Attorney Ira Pintel today at 646-568-5628 to arrange your free initial consultation.
Attorney Profile
Attorney Ira Pintel
Jurisdictions:
New York, 1995
New Jersey, 1995
Education:
Touro College Jacob D. Fuchsberg Law Center, Central Islip, New York
University of Michigan
Professional Memberships and Achievements:
New York State Trial Lawyers Association
Bergen County Bar Association
Languages Spoken:
Verdicts & Settlements
Worker falls down at construction site Manhattan injures his back and shoulder requires shoulder surgery then back surgery case settles right before trial for 2.5 million.
Brick layer worker in New Jersey brick falls from floor above hits his hand has multiple surgeries and eventually loses a finger case settles mediation for 1.4 million dollars.
Plaintiff in Brooklyn hit from behind multiple back injuries no surgeries a jury verdict in the amount of 423 thousand dollars.
Beam rolls on union worker's foot resulting in partial amputation of toe. This case was settled for $650,000 before trial with dismissal notice pending.
Ceiling collapses on Bronx man's head resulting in back surgery. This case was settled at mediation for $850,000.
Plaintiff falls in icy parking lot resulting in tibia break. This case was settled at mediation for $360,000.
Plaintiff falls on defective crack on sidewalk resulting in broken arm with surgery. This case was settled at trial for $650,000.