« Back to Results
Devon Reiff P.C.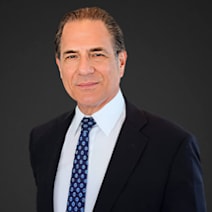 Personal Injury | Serving New York, NY
Contact Devon Reiff P.C. in New York, New York for experienced legal assistance in Personal Injury.
Average Experience:
42 years
Have You Been Injured? Call Today!
With nearly 40 years of experience, Devon Reiff has headed Devon Reiff P.C. since 2007. From the firm's office in New York City, he focuses his practice on personal injury and wrongful death litigation, representing clients who have been harmed by another party's negligence or recklessness in cases involving construction site accidents, motor vehicle crashes, defects in premises causing trip, slip and falls, animal bites, medical malpractice and negligent health care in nursing homes, and defective dangerous products.
Mr. Reiff also handles cases involving suing a government agency of the City or State of New York because of the negligence of one or more of its employees in the operation of City State vehicles, machinery, poor maintenance of roadways, sidewalks, bridges and properties. Also, cases involving excessive use of force or brutality by the police, He represents union members and non union construction trade workers, sanitation workers, and other workers who are injured on the job and entitled to worker's compensation.
Contact Mr. Reiff  today if you need legal assistance with any of the following:
Personal Injury
Construction Accidents
Slip, Trip, and Fall Injuries
Municipal Employee Liability
Negligence and Wrongful Death
Intentional Injuries
Call 332-529-6333 today to arrange your free initial consultation.
Attorney Devon Reiff
Bar Admissions:
Education:
Fordham University School of Law
Fordham University
Professional Memberships and Achievements:
New York State Trial Lawyers Association
American Association for Justice
New York State Trial Lawyers Association
Honors and Awards:
New York Super Lawyers, 2006-2015, 2017-2018
Best Lawyers, 2016