« Back to Results
The Law Office of Jorge Macias P.C.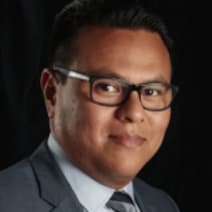 Aggressive Immigration and Criminal Defense Attorney Serving NYC, Suffolk and Nassau County
Immigration law governs who becomes a legal permanent residents or naturalized citizen. It is one of the more complex areas of law in our legal system. Many try to navigate the ins and outs of the Immigration Nationality Act on their own. However, it is perilous to do so as the laws are constantly evolving. To successfully fight the government in an immigration case you need an experienced immigration attorney at your side. The law Office of Jorge Macias provides personal, in-depth analysis of every immigration case. As a result, clients know what to expect from the very beginning of their case and there are no unpleasant surprises. Let us help you achieve the American dream, give us a call and we'll treat your case as if it were our only case.
The criminal justice system is a behemoth that requires an intimate knowledge of its inner workings if you hope to beat it. When confronted by a law enforcement officer many people submit to the officer's authority because they are either nervous or are simply intimidated by the uniform. This leads to citizens forgoing many of their Constitutional rights, and this surrender of rights has devastating consequences in court. In order to fight back, you need an experienced attorney who has been on the other side. Jorge Macias is that attorney, as he was a New York City Narcotics Detective before his career as a criminal defense attorney. Jorge will use all his experience and insider knowledge of police procedure to get the best possible outcome in your case. Whether it be a ticket, misdemeanor or felony, Jorge has the experience and know-how to represent you from the instant you are arrested. If you need help in a criminal matter, the Law Office of Jorge Macias is here for you.
Contact Attorney Jorge Macias today if you need legal assistance with any of the following:
Immigration & Naturalization Law
Asylum
Bond Applications
Citizenship Applications
DACA
Deferred Action
Deportation / Removal
Employment Based Immigration
Family Petitions
Green Card/Permanent Residency
Special Immigrant Juvenile Status
Visas
Criminal Defense
Assault
Burglary & Trespass
Criminal Contempt
Criminal Mischief
Disorderly Conduct
Domestic Violence
Drug Violations
DUI/DWI
Drunk Driving Record Expungement
Forgery
Larceny
Prostitution
Sex Offenses
Call 631-204-8284 today to arrange your free initial consultation.
Attorney Jorge Macias
Jorge Macias practices in Nassau, Suffolk, and New York City. Jorge's extensive experience in the criminal justice system derives from his time as a narcotics Detective in the NYPD and as a Suffolk County Legal Aid attorney. His talent to succinctly synthesize voluminous paper information and combine it with his training and experience to thoroughly investigate a client's case has led to favorable dispositions in many of his cases. Although he is a skilled litigator in all aspects of criminal law, he is particularly adept at handling drug cases, specifically one's involving "hand to hand" transactions.
Jorge also practices in immigration law. He has adapted his practice to meet the challenges faced by his undocumented clients. Jorge believes that to successfully represent an immigration client in today's environment an attorney must understand the intersection between criminal and immigration law. That is why Jorge honed his immigration skills at a premier immigration firm on Long Island.
Jorge received his Associate degree while on active duty with the United States Marine Corps. After the service, he received his Bachelor's degree from John Jay College of Criminal Justice. He then went on to receive his Juris Doctor degree from Touro Law Center. While at Touro Law Center he was a clinician in both the Family Law and the Veterans' and Servicemembers' Rights clinics.
Jorge is married and has four wonderful children. In his free time he likes nothing better than to spend time with his family. During soccer season he coaches his son's soccer team and volunteers as the assistant commissioner for the league's boys division.
Since 1997, the "Lead Counsel Verified" status has been granted to attorneys who possess:

The Right Professional Experience
A Spotless Record
The following attorneys at this firm are Lead Counsel Verified:
Jorge Macias
This attorney is Lead Counsel Verified in the following practice areas:
| Practice Area | Year |
| --- | --- |
| Criminal Defense | Since 2020 |
| Immigration | Since 2020 |
| Practice Area | Year |
| --- | --- |
| Criminal Defense | Since 2020 |
| Immigration | Since 2020 |
For Attorneys:
Download Lead Counsel Badge