« Back to Results
Law Office of Curtis R. Exum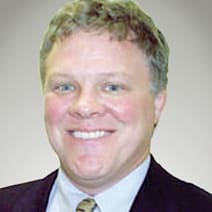 Resolving Family Law Legal Concerns for Over Two Decades
A divorce, child custody case or other family law case does not always have to be a combative experience. Even when the issues are complex, your future is at stake and emotions are running high, I will work hard to protect your legal rights while avoiding unnecessary conflict and heartache.
As an experienced New York Family Law Attorney, I am dedicated to all matters of matrimonial, divorce and family law. I am known for successfully assisting families in transition, and for representing individuals with both straightforward and complex issues related to divorce. My practice, based in Hauppauge, extends to the trial courts of Suffolk County and Nassau County, New York.
As a skilled New York Family Law Attorney, I specialize in all areas of matrimonial and family law ranging from complex divorce issues to adoptions, including:
Child custody, parenting time, child support, child support modification and child support enforcement
Alimony, alimony modification, and alimony enforcement
Equitable distribution of marital assets
Domestic violence proceedings, temporary and final restraining orders, domestic violence defense proceedings
Paternity issues and termination of parental rights proceedings
Separation agreements, prenuptial agreements and cohabitation agreements
Domestic partnerships
Adoptions including step-parent adoptions, same sex adoptions and international adoptions
Call Curtis Exum today at 631-204-8305, or complete the contact form provided on this site to schedule your free consultation.
Attorney Profile
Curtis R. Exum
Curtis Exum is one of the most distinctive young attorneys and a leading practitioner of divorce law on Long Island today.
Mr. Exum attended the University of Wisconsin-Madison, and went on to graduate with a degree in political science and international relations. By his mid-20s, Mr. Exum was paying his way through law school as a welterweight boxer. Upon graduation he worked for more than seven years for two well-known women matrimonial law attorneys, first in Manhattan and later Nassau County, thriving under their tutelage.
In 2000 Mr. Exum started his own private practice in Suffolk County, growing through referrals. He maintains a significant and diverse case load predominately consisting of complex matrimonial and family law matters. Mr. Exum is dedicated to being a sole practitioner, rather than joining a law firm, so that he can continue to personally oversee his clients' matters, which he believes best serves their individual needs and interests.
EDUCATION:
University of Wisconsin-Madison, B.A., 1985
Quinnipiac College School of Law, J.D., 1993
Hofstra University School of Law, Visiting Student
AFFILIATIONS:
Member, Bergen County Bar Association (Member, Family Law Section)
New York State Bar Association, Family Law Section
Nassau County Bar Association, Family and Matrimonial Committees
Suffolk County Bar Associations, Family, Matrimonial and Grievance Committees
Suffolk County 18b Panel for Indigent Litigants in Family and District Court
Law Guardian Panel Member, Nassau County, Court-appointed attorney for children in Family Court and State Supreme Court actions
Important Cases
Justino v. Justino, 238 AD2d 549, 657 NYS2d 79, 2d Dept. (April 28, 1997), a case that established that child support should be reduced when a child attends college away from the residence of the custodial parent;
Sitzer v. Fay, 236 AD2d 475, 654 NYS2d 595, 2d Dept. (February 10, 1997), that establishes that it is error to modify a final Order of Custody or Visitation before conducting a full evidentiary Hearing;
Fowler v. Rivera, 296 AD2d 409, 745 NYS2d 457, 2d Dept. (July 1, 2002), an appeal that reversed the Trial Court's award of joint custody after a Trial, and establishes the inappropriateness of such an award; and
Anthony v. Anthony, 24 AD2d 694, 807 NYS2d 394 2d Dept. (December 27, 2005), an action where the Appellate Court held an order of preclusion and attorney's fees was improvident.
Morales v. Marma, 88 A.D.3d 722, 930 N.Y.S.2d 629;
Pappas v. Kells, 77 A.D.3d 952, 909 N.Y.S.2d 157;
Anthony v. Anthony, 24 A.D.3d 694, 807 N.Y.S.2d 394;
Dermigny v. Dermigny, 23 A.D.3d 429, 805 N.Y.S.2d 577;
Fowler v. Rivera, 296 A.D.2d 409, 745 N.Y.S.2d 457;
Stedfelt v. Stedfelt, 258 A.D.2d 642, 685 N.Y.S.2d 799;
Justino v. Justino, 238 A.D.2d 549, 657 N.Y.S.2d 79;
Sitzer v. Fay, 236 A.D.2d 475, 654 N.Y.S.2d 595;
Since 1997, the "Lead Counsel Verified" status has been granted to attorneys who possess:

The Right Professional Experience
A Spotless Record
The following attorneys at this firm are Lead Counsel Verified: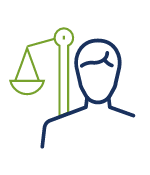 Curtis R. Exum
This attorney is Lead Counsel Verified in the following practice areas:
| Practice Area | Year |
| --- | --- |
| Family Law | Since 2007 |
| Practice Area | Year |
| --- | --- |
| Family Law | Since 2007 |
For Attorneys:
Download Lead Counsel Badge