« Back to Results
Law Offices of Samuel Gregory P.C.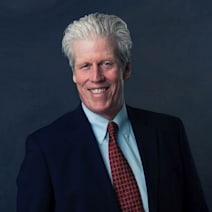 Experienced, Renowned NYC Criminal Defense Lawyer
Over the last 25 years, Samuel Gregory has successfully provided criminal defense representation to people accused of the most serious offenses.
His acquittal rate and successful track record litigating in both state and federal courts throughout New York and New Jersey have garnered respect among members of the criminal defense community.
His expertise and knowledge of the law have also led to appearances on CNN, MSNBC, FOX and TruTV as a legal analyst. He also lectures at various bar associations and has taught trial advocacy at St. John's. Additionally, he was honored as the 2016 Man of the Year by the Kings County Criminal Bar Association.
Contact us today if you need legal assistance with any of the following:
Drug charges involving possession, sale, manufacturing and trafficking
Murder or manslaughter charges
Federal offenses, including securities fraud, racketeering, embezzlement and other white collar crimes
Call Samuel Gregory today at 718-222-2992 to arrange your free initial consultation.
Attorney Samuel Gregory
Bar Admissions:
New York, 1984
New Jersey, 1984
U.S. Court of Appeals 2nd Circuit, 1991
Education:
New York Law School, New York, New York
Boston University, Boston, Massachusetts

Honors: With High Distinction

Major: Political Science and Philosophy
Professional Memberships and Achievements:
Kings County Criminal Bar Association, Board of Directors, 2009 - Present
Man of the Year - Kings County Criminal Bar Association
Languages Spoken:
April 2017: Sam had two separate and amazing results in April. In King's County Sam represented a client who was arrested and while in possession of numerous guns. Sam got all of the client's military records and was able to get a misdemeanor disposition. In Manhattan, Sam represented a person charged with selling over 10 lbs of marihuana. Sam was able to convince the judge and the prosecution that his client could demonstrate over time that a felony conviction was just too harsh. After two years of hard work Sam achieved a disposition of a misdemeanor and probation.
---
March 2017: Sam recently represented a client in Staten Island case which was widely covered in the media. After almost two years of constant litigation the prosecutor decided he had endured enough and dismissed all charges against Sam's client.
---
March 2017: In early March 2017, Sam tried a case in the Eastern District of New York. The defendant was charged with importing over 600k worth of Heroin into the United States. Sam vigorously cross examined the Government's witnesses and put on a strong case for the defense.
Disposition: Sam's client was found Not Guilty of all charges and is now enjoying his freedom.
---
Eastern District of New York (April 2016) Sam recently represented an individual in the Eastern District of New York who was charged with a substantial fraud while employed by the City of New York. The client was held responsible for over $500,000 of loss. This client's guideline range was 41 to 57 months in prison. The case was in front of a fair but firm Judge. Sam was extremely persuasive in discussing human temptation, the importance of redemption and the pain of going to prison. After a exceptional sentencing argument, the client received a non custodial sentence. The client is now working and enjoying his freedom.
---
Southern District of New York & Queens County (2015-2016) Sam recently represented a man in a medical fraud case. This man was a licensed physician in his native country but was practicing medicine in New York without a license. Sam received a call from a United States Attorney in the Southern District of New York. The call was a typical offer: Tell your client to come in plead guilty and cooperate with us and we will write him a 5K1.1 letter at sentencing. After consulting with the client Sam realized that any criminal conviction would have two disastrous effects. First, the client would never become a licensed physician in the United States. Second, he was likely to have been deported back to his native country. Sam called the United States Attorney and very politely told him to get ready for trial because the client was not willing to plead guilty. The United States Attorney referred the case to the Queens County District Attorney's Office. Sam met with the Queens prosecutor and negotiated a plea to penal law 240.20, Disorderly Conduct. The client is now practicing physician enjoying a happy family life.
---
New York County Supreme Court (February 2016) Sam represented a 30 year old man who was a major marijuana distributor in New York. The client after his arrest turned his life around by going back to school, working full time and engaging in community projects. Unfortunately the prosecutor in Manhattan refused to offer the client anything other than one year in jail on a Felony Plea. Sam refused to quit. Sam prepared a extensive report and presented it to the Judge. The Judge in the case was extremely impressed with the client's efforts to change his life. Sam approached the bench with the prosecutor and explained that without the help of the Court his client would be a Felon for life. The Judge responded "He will not be a felon in my courtroom". The client has been promised a misdemeanor after he completes community service and pays a fine. The client is thrilled because his future is intact.