« Back to Results
Law Office of John Vincent Saykanic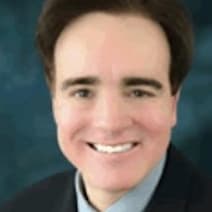 Criminal Defense | Serving Clifton, NJ
Those confronted with Criminal Defense issues can connect with Law Office of John Vincent Saykanic. This practice offers legal help to clients in the Clifton, New Jersey area.
Average Experience:
39 years
Clifton Criminal Law Firm
John Vincent Saykanic concentrates on criminal and civil litigation, including motion and appellate practice. Mr. Saykanic began his career on the case of United States v. Accetturo, in which 20 alleged members of the "Lucchese Family" were acquitted of racketeering charges after a two-year federal trial. The trial is depicted in the 2006 Sidney Lumet film Find Me Guilty and in the book The Boys From New Jersey by Robert Rudolph.
High-profile clients that Mr. Saykanic has successfully represented range from organized crime figures to politicians, from murder defendants to the "New Jersey Weedman," to one of the defendants in the "Glen Ridge" case (obtaining a reversal of the forcible rape count).
Contact us today if you need legal assistance with any of the following: 
Federal Criminal Law
Criminal Defense
Call 973-472-5863 today to arrange your initial consultation. 
Attorney John Vincent Saykanic
Mr. Saykanic graduated from the University of Pennsylvania cum laude. He graduated from Tulane Law School, and also studied at Oxford, England.
Mr. Saykanic served as the Passaic City Prosecutor from 1991 through 1994. He has argued more than fifty times in the Superior Court, Appellate Division; four times before the New Jersey Supreme Court; and six times before the United States Court of Appeals for the Third Circuit
State Required Disclosure: No aspect of this advertisement has been approved by the Supreme Court of New Jersey.