Call An Attorney Certified in Civil Trial Attorney,
Supreme Court Of New Jersey When You Are Injured!
Whether you are injured on the job, through medical malpractice or by a defective product, New Jersey Attorneys Ginsberg & O'Connor, P.C., offer a variety of personal injury expertise with specific legal issues facing you and your family.

Located in Mount Laurel, New Jersey, our personal injury lawyers serve all of southern and central New Jersey. Certified Civil Trial Attorneys Mr. Gary Ginsberg and his partner, Mr. Brian O'Connor, are dedicated South Jersey Attorneys who devote their careers to helping injured clients seek compensation for medical bills, pain and suffering, lost wages and disabilities. Additionally, the New Jersey Workers' Compensation Attorneys represent clients in the following legal matters:
Auto Accidents
Medical Malpractice
Products Liability
Slip and Falls
Birth Injuries
All Workplace Injuries
Practicing from our Mount Laurel New Jersey location, we have handled thousands of Workers Comp cases, covering every type of Workers Comp, medical malpractice and liability lawsuit imaginable.

Workers Compensation is a very specialized area of law. It has its own Judges, Court Rules and Rules of Evidence. Workers Comp Courthouses are literally in separate buildings from other Courts. To succeed in your Workers Comp lawsuit you need an attorney who specializes in Workers Comp Law. As skilled Mount Laurel New Jersey Workers Compensation, Medical Malpractice & Products Liability Lawyers, we are well-equipped to handle your case.

New Jersey Workers' Compensation Attorneys Ginsberg & O'Connor, P.C. have an extensive background in a large scope of personal injury litigation. This benefits each client by providing a well-established foundation of legal expertise. If you or your loved one has been injured on the job or has been denied a workers' compensation claim, contact us today at 866-742-5315 or via the email contact form on this site to begin your free workers' compensation consultation. You will pay nothing until we reach a settlement for you.
AUTO ACCIDENTS:
Legal claims that arise from vehicle accidents are typically governed by the law of negligence. Any individual who negligently operates a motor vehicle may be required to pay damages to an injured victim. A personal injury case involving a vehicle accident may become formalized through civil court proceedings, or may be resolved through an informal settlement before a lawsuit is filed.
Vehicle accidents can include car accidents, boating accidents, motorcycle accidents, semi tractor trailer accidents and truck accidents, to name a few. Anyone injured by a drunk driver, or surviving family members of a person killed by a drunk driver, may be able to bring wrongful death charges against the defendant.
NEW JERSEY MEDICAL MALPRACTICE LAWYERS:
A medical malpractice attorney helps recover damages for the patient that was harmed because the medical care provider failed to meet the required standards of skill and care, in accordance with generally accepted standards. The prescribed standard of medical care may vary from state to state. A jury will consider the testimony of experts, usually other doctors, who will testify whether they believe your physician's actions followed standard medical practices, or fell below the accepted standard of care.
Medical care providers cannot guarantee the results of any medical treatment; therefore a patient's medical malpractice claim is not valid just because his or her treatment was not successful. New Jersey malpractice Attorneys Ginsberg & O'Connor, P.C. will research the instances of medical malpractice. Examples of such malpractice include cutting off the oxygen supply during surgery, misdiagnosing an injury or illness because routine tests and procedures were not followed, or prescribing a drug with known, fatal side-effects.
PRODUCTS LIABILITY:
Products liability refers to a manufacturer or seller being held liable for placing a defective product into the hands of a consumer. A person injured by a defective or dangerous product may be eligible to file a lawsuit for product liability, and recover damages under one of the following categories: strict product liability, negligence, or breach of warranty.
SLIP AND FALL/PREMISE LIABILITY:
Slip and fall injuries can happen anywhere. The owner or possessor of a residence, land, or place of business has a duty to exercise reasonable care for the protection of those individuals who are invited to come upon the premises. Failure to exercise this duty may result in liability for the owner of the property.
BIRTH INJURIES:
New Jersey medical malpractice Attorneys Ginsberg & O'Connor represent clients in claims involving birth injuries. If a child is injured during birth, the child's parents can sue a doctor or other health care provider if a child is born with a disease or condition, such as cerebral palsy or spina bifida, or if the child is injured during childbirth. This claim usually involves the failure of a doctor or other health care provider to diagnose, advise and potentially treat the child to prevent or minimize injuries.
If you or your loved one has been injured on the job or has been a victim of medical malpractice, workers compensation or product liability contact us today at 856-283-0998.
Strong, Effective DUI Defense
As skilled Mt. Laurel New Jersey DUI Lawyers, we have handled hundreds of drunk driving cases, many by favorable negotiated dispositions without trial. Where prosecutors are unwilling to agree to a reasonable settlement, we bring formidable courtroom skills to bear. In fact, our reputation for aggressive and effective trial work often plays a part in the achievement of reasonable settlement agreements.

We are firmly dedicated to the fight for justice and fair treatment for all those throughout accused of the following types of drunk driving offenses:
Driving Under the Influence of Alcohol or Drugs (DUI)/ Driving While Intoxicated (DWI)

Misdemeanor

1st Offense
Repeat Offenses
Felony

Serious Repeat Offender
Accident with Serious Injury or Death
DUI/DWI Manslaughter
DUI/DWI Murder

DUI/DWI with a Child Passenger
Hit and Run Driving
Reckless Driving
Contests of Speed
Driving on a Suspended License
Municipal Court
Traffic Violations
Department of Motor Vehicles (DMV) Suspension/Revocation Hearings

DUI/DWI Conviction
Chemical Test Refusal
Medical or Drug Suspension
Negligent Operator Suspension
In addition, we also represent individuals charged with disorderly conduct, assault and shoplifting. As trusted Mt. Laurel New Jersey DUI Lawyers, we also handle appeals for municipal court matters to try to overturn existing convictions.

DUI and DWI cases can be staggering in their complexity, raising a variety of serious and highly technical constitutional Law issues. In order to effectively handle DUI/DWI cases, a criminal defense lawyer must have a solid background in anatomy, biology, chemistry, physiology, and toxicology, and an intimate understanding of the function and operation of the various testing instruments and procedures used by hospital and laboratories in measuring alcohol and/or other drugs in the human body.

Even for a first offense, the penalties for a DUI/DWI can include license suspension, substantial fines, mandatory attendance at a state approved alcohol program, time in jail and spectacular increases in insurance rates. A conviction can jeopardize employment and personal credit, and it can seriously strain personal relationships. There's just too much at stake in a DUI/DWI case to take chances with a lawyer who lacks experience and expertise in this challenging field. You need an aggressive and talented drunk driving lawyer who will fight for your rights. When things go wrong, we help put them right.

If you or someone you know needs the assistance of an experienced Mt. Laurel New Jersey DUI Lawyer, call Ginsberg & O'Connor, P.C. today at 866-305-7981, or complete the contact form provided on this site to schedule your free consultation.

Attorney Gary D. Ginsberg
Mr. Ginsberg has been practicing law with an emphasis on Personal Injury & Medical Malpractice since 1981. He was certified by the Supreme Court of New Jersey as a Civil Trial Attorney in 1987, recertified in 1994, 2001 and 2006. He has litigated to conclusion in excess of 150 Medical Malpractice actions, obtaining substantial recoveries for claims of misdiagnosing cancer, negligence in the delivering of babies, emergency room negligence, surgical malpractice & implantation of false memories. He has also extensively litigated in the area of product liability having achieved substantial recoveries against such companies as Honda Motor Corp, General Motors, Rice & Holman Ford, K-Mart and Ryder Truck Rental. He has successfully argued before the Appellate Division & Supreme Court of the State of New Jersey resulting in several published decisions in both the New Jersey Superior Court & New Jersey Supreme Court Reporting.
Certification/Specialties:
Civil Trial Attorney, Supreme Court of New Jersey, 1987
Bar Admissions:
New Jersey, 1981
Massachusetts, 1980
U.S. District Court District of New Jersey, 1982
U.S. Court of Appeals 3rd Circuit, 1986
Education:
Rutgers, The State University of New Jersey School of Law - Camden

J.D., Doctor of Jurisprudence
Professional Associations and Memberships:
Master, Burlington County Inn of Court, 1998 - Present
---
Attorney Brian P. O'Connor
July 1, 1961 – July 24, 2010
---
Attorney Adam M. Raditz
Mr. Raditz has been associated with the firm since March of 1996. He has over 16 years of experience in personal injury litigation and has handled hundreds of cases to completion through settlement, arbitration, trail & verdict.

Education:
Widener University School of Law, Wilmington, Delaware, J.D Doctor or Jurisprudence 1995
Dickenson College, Carlisle, Pa. 1992 B.A. Bachelor of Arts, Major-Economics Graduated Cum Laude
Areas of Practice:
Personal Injury - Plaintiff
Workers Compensation
Product Liability
Municipal Court
Medical Malpractice
Premises Liability
Bar Admissions:
New Jersey 1995
Pennsylvania 1995
U.S. District Court, District of New Jersey 1995
U.S. Court of Appeals Third Circuit 2005
What must a worker do if injured on the job?
Notify your supervisor, personnel office, or anyone in authority at your place of business as soon as possible. The notice does not have to be in writing. If necessary, request medical treatment as soon as possible. Under the NJ workers' compensation law, the employer and/or their insurance carrier can select the physician(s) to treat injured workers for work-related injuries.
As a New Jersey employer, what must I do once I have been notified of an accident?
Notify your insurance carrier immediately to file a "First Report of Injury with the Division of Workers' Compensation. If the employer is a self-insured or governmental entities must directly file this report with the State of New Jersey.
Why could I recover damages from a product that causes harm?
Generally, manufacturers are under a duty to warn consumers of a product's potential dangers and instruct users on any precautions they must take. If a product causes injury, despite the user following the warnings, a consumer may have legal recourse, especially if the warnings failed to clearly explain the nature and seriousness of the possible risks.
How can I prove my products liability case?
Proving causation in a products liability case can be complex. That is why hiring an experienced personal injury Attorney is essential to preserve your legal rights. Your attorney must help you establish that the product was defective due to the manufacturing from the defendant. That defect must be the direct cause of the accident that caused you harm.
Who can be liable if I am injured by the negligence of my physician?
Medical malpractice is not limited to medical doctors. It applies also to nurses, dentists, osteopaths, health care facilities, and others providing health care services, such as nursing homes.
What is "informed consent" and how does it relate to my potential medical malpractice claim?
This legal term refers to the duty of a physician (or other medical provider) to disclose to the patient all of the potential benefits, risks, and alternatives involved in any surgical procedure, medical procedure, or other course of treatment. The doctor must obtain the patient's written consent to proceed with any type of operation. If you have not consented to a specific surgical procedure or were not aware of the common risks of a certain treatment, your physician may be liable for any harm suffered.
Since 1997, the "Lead Counsel Verified" status has been granted to attorneys who possess:

The Right Professional Experience
A Spotless Record
The following attorneys at this firm are Lead Counsel Verified: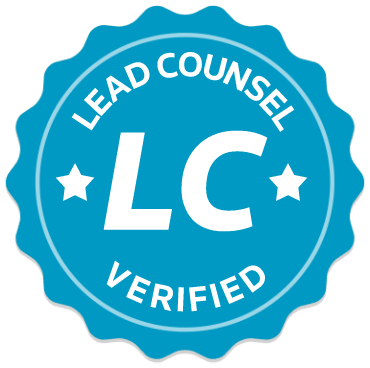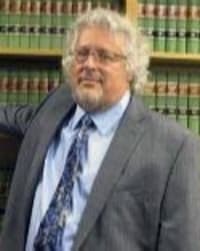 Gary D. Ginsberg
This attorney is Lead Counsel Verified in the following practice areas:
| Practice Area | Year |
| --- | --- |
| Workers' Compensation | Since 2005 |
| Personal Injury | Since 2005 |
| Criminal Defense | Since 2005 |
| Practice Area | Year |
| --- | --- |
| Workers' Compensation | Since 2005 |
| Personal Injury | Since 2005 |
| Criminal Defense | Since 2005 |
For Attorneys:
Download Lead Counsel Badge