If You Have Been Injured by a Medical Professional
or Device You May Have a Case. Call Us Today to Find Out
As experienced Manchester Medical Malpractice Lawyers, we serve victims who have been injured as a result of medical malpractice, medical device products liability and pharmacy medication errors. We are committed to serving clients within the following areas:
Medical Malpractice
Cerebral Palsy
Misdiagnosis
Lung Cancer
Wrongful Death
Defective Drugs or Products
Anesthetic Errors
Wrong Treatment
Birth Injuries
Failure to Diagnosis
Breast Cancer
Medication Errors
Nursing Home Abuse
Surgical Errors
Adverse Drug Reactions
Over the past several years, we have been successful in collecting over $200 Million in settlements and verdicts on behalf of our clients. Our lawyers are supported by a dedicated staff, which includes registered nurses and other experienced health care professionals. Our Firm also has an extensive library of medical texts and periodicals, and access to a number of on-line databases. We have the resources and experience to handle the most complex cases.

The Institute of Medicine has reported that as many as 98,000 people die each year in American hospitals due to medical mistakes. In fact, medical malpractice injuries are the eighth ranking cause of death in America.

A medical malpractice claim is among the most complicated of legal actions. A medical malpractice attorney must not only possess knowledge and experience in handling personal injury cases in court, he or she must also have a solid understanding of medical terminology, medical science, medical research and how health care is practiced.

If you or someone you know has been injured by medical malpractice, you benefit by hiring lawyers who have experience in medical malpractice cases. Trained eyes can recognize malpractice that others will miss. As a skilled Manchester medical malpractice law firm, we have spotted medical malpractice in cases that other attorneys have reviewed and turned away.

Call Abramson, Brown & Dugan, P.A. today at 866-774-9646, or complete the contact form provided on this site to schedule your initial consultation.
Attorney Profiles
Attorney Holly B. Haines
EDUCATION:
Franklin Pierce Law Center, J.D., 2000
Virginia Polytechnic Institute, B.A., 1996
PROFESSIONAL MEMBERSHIPS:
American Bar Association
Manchester Bar Association
New Hampshire Association for Justice
New Hampshire Women's Bar Association (Board of Directors)
The American Association for Justice
American Society of Law, Medicine & Ethics
PRACTICE AREAS:
Medical Malpractice
Plaintiff's Personal Injury
ADMITTED TO PRACTICE IN:
New Hampshire
U.S. District Court, New Hampshire
Massachusetts
---
Mark A. Abramson
EDUCATION:
University of Toledo, J.D., 1975
Baldwin-Wallace College, B.A., 1971
PROFESSIONAL MEMBERSHIPS:
Manchester Bar Association
New Hampshire Bar Association (Member: Medical Malpractice and Products Liability Committee, 1982-83; Ethics Committee, 1988-89)
American Bar Association
The Association of Trial Lawyers of America (Sustaining Member, Professional Negligence Section, Birth Trauma Litigation Group)
New Hampshire Association for Justice (Member, Board of Governors, 1984-87 and 1997-2001)
ADMITTED TO PRACTICE IN:
New Hampshire
U.S. District Court, New Hampshire
PRACTICE AREAS:
Medical Malpractice
Plaintiff's Personal Injury
---
Eva H. Bleich
EDUCATION:
Fairleigh Dickinson University, A.A. Nursing, 1969
Temple University, BA, Summa Cum Laude, 1970
Temple University School of Law, J.D., 1983
PROFESSIONAL LICENSURE:
Board of Nursing (New Jersey) RN, 1970
Board of Nursing (Pennsylvania) RN, 1972
PROFESSIONAL MEMBERSHIPS:
New Hampshire Bar Association
New Jersey Bar Association
The American Association for Justice
The Pennsylvania Association for Justice
The New Hampshire Association of Justice
The New Hampshire Women's Bar Association
PRACTICE AREAS:
Medical Malpractice
Plaintiff's Personal Injury
ADMITTED TO PRACTICE IN:
New Hampshire
New Jersey
Pennsylvania
---
Kevin F. Dugan
EDUCATION:
Stetson University, J.D., 1985
Florida State University, B.S., 1981
PROFESSIONAL MEMBERSHIPS:
Florida Bar
New Hampshire Bar Association
Florida Association for Justice
The American Association for Justice (Sustaining Member, Professional Negligence Section, Birth Trauma Litigation Group)
New Hampshire Association for Justice (Member, Board of Governors, 1995-; Secretary, 1996-1997; Treasurer, 1997-1998; President-Elect, 1998-1999; President, 1999-2000; Chairman, CLE Committee, 1996-1999; Chairman, Legislative Committee, 2000-; Recipient, Board of Governors, Award, 1997 and 2003)
Trial Lawyers for Public Justice
PRACTICE AREAS:
Medical Malpractice
Plaintiff's Personal Injury
ADMITTED TO PRACTICE IN:
Florida
U.S. District Court, Middle District of Florida
U.S. Court of Appeals, Eleventh Circuit
U.S. Supreme Court
New Hampshire and U.S. District Court, District of New Hampshire
---
Jared R. Green
EDUCATION:
Franklin Pierce Law Center, J.D., 1993
Mercy College, B.A., summa cum laude, 1988
PROFESSIONAL MEMBERSHIPS:
New Hampshire Bar Association
New Hampshire Association for Justice (Editor, New Hampshire Trial Bar News, 2000-)
The American Association of Justice
PRACTICE AREAS:
Medical Malpractice
Plaintiff's Personal Injury
Products Liability
ADMITTED TO PRACTICE IN:
New Hampshire
U.S. District Court, District of Vermont
Since 1997, the "Lead Counsel Verified" status has been granted to attorneys who possess:

The Right Professional Experience
A Spotless Record
The following attorneys at this firm are Lead Counsel Verified: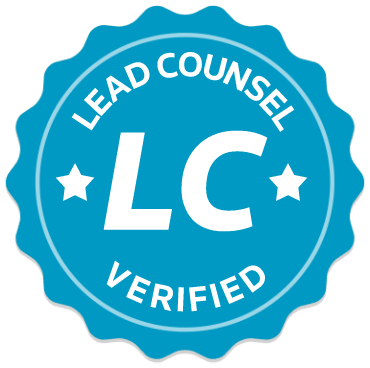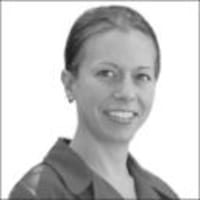 Holly B. Haines
This attorney is Lead Counsel Verified in the following practice areas:
| Practice Area | Year |
| --- | --- |
| Personal Injury | Since 2006 |
| Medical Malpractice | Since 2006 |
| Practice Area | Year |
| --- | --- |
| Personal Injury | Since 2006 |
| Medical Malpractice | Since 2006 |
For Attorneys:
Download Lead Counsel Badge