« Back to Results
Goldsmith & Guymon, PC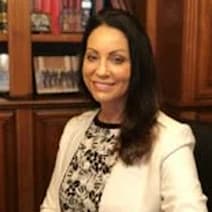 Bankruptcy | Serving Las Vegas, NV
Goldsmith & Guymon, PC has years of experience helping clients with their Bankruptcy needs in Las Vegas, Nevada.
Average Experience:
15 years
Call for Help Understanding the Probate Process
Appointed the trustee of a probate? Managing the probate process involves complying with strict laws and facing it can be difficult. You may feel sad and like you're forcing yourself to move forward by sheer will.
An experienced attorney can help you understand the process, take charge and manage it with you, or counsel you as you move through it. The process must comply with the letter of the law and will probably involve some level of stress. Not only might you feel emotional, but conflict among family members may add to your burden.
You do not have to face it alone. The legal team at Goldsmith & Guymon is available to help you. They have more than a decade of experience. They are dedicated to fully understand your objectives and move forward while working closely with you.
Contact Goldsmith & Guymon today if you need legal assistance with any of the following:
Probate Administration
Estate Administration
Estate Planning
Elder Law
Medicaid
Special Needs Planning
Business Succession
Asset Protection
Call Attorney Marjorie Guymon today at 702-707-2229 to arrange your initial consultation.
Planning Your Path Out of Debt Even if Your Case is Complex,
Attorney Marjorie Guymon Can Help
At Goldsmith & Guymon, P.C., in Las Vegas, Nevada, we understand that most people don't intentionally take on more debt than they can handle. We also know how difficult it is to deal with overwhelming debt, creditor harassment and possible foreclosure.
Attorney Marjorie Guymon has been providing legal services in the area of bankruptcy law in Nevada for over 20 years. She has handled debtor and creditor cases, filed numerous Chapter 7, Chapter 13, and Chapter 11 bankruptcies, and is competent in both consumer and business debtor filings.
Her crossover areas of law enhance her ability to handle those cases requiring more attention, including family law, guardianship, estate planning, probate, and business law. She has received a high rating of AV from her peers, an excellence rating from her former and existing clients, and has been recognized for her years of community service. She is ethical and sympathetic to the needs of her clients.

Contact Attorney Marjorie Guymon today if you need legal assistance with any of the following:
Bankruptcy
Chapter 7
Chapter 13
Foreclosure
Stop Creditor Harassment
Tax Issues
Adversary Proceedings
Objections to Discharge
Motions for Relief from Stay
Call Attorney Marjorie Guymon today at 702-707-2229 to arrange your free initial consultation.
Attorney Marjorie Guymon
Jurisdictions:
Nevada, 1993
Utah, 1994
U.S. District Court District of Utah, 1994
U.S. District Court District of Nevada, 1993
U.S. Court of Appeals 9th Circuit, 1998
U.S. Supreme Court, 1999
Education:
Brigham Young University, J. Reuben Clark Law School, Provo, Utah
Weber State University
Honors and Awards
Recipient, Clark County Pro Bono Award, 2001
Recipient, Mountain State Top Attorneys
Recipients, 2011 Pro Bono Attorney of the Year Award, the Legal Aid Center of Southern Nevada
July Vegas Inc Top Lawyer, 2012
Congressional Certificate of Congratulations, 2001
Recipient, Super Lawyers
Professional Associations and Memberships
Clark County Bar Association, Member
American Bar Association, Member
State Bar of Nevada, Member
State Bar of Utah, Member
Southern Nevada Association of Bankruptcy Attorneys, Officer, 1996 - 1999
American Bankruptcy Institute, Member
Who's Who and National Association of Professional Women, Member
"My wife and I consulted Marjorie about a potential bankruptcy filing in the fall of 2011. Marjorie listened to our concerns, asked all the right questions and provided us with the information we needed to decide whether and when to file. We retained Marjorie to file a Chapter 7 bankruptcy for us in early 2012. Marjorie and her staff answered questions promptly and walked us through the process step by step. We received our discharge in Spring 2012 and are getting back on our feet.
I would encourage you to consult with Marjorie as soon as possible if you are considering bankruptcy. We waited too long and lost more of our assets (retirement and life insurance) than would have been necessary if we had consulted with her sooner. I have no regrets about our situation - but encourage you to consult with her and learn your options early."
Loren, a Chapter 7 client
---
"I have dealt with many attorneys in the past. Marjorie has been the most responsive to all of my questions. Never left me in doubt and never didn't respond back quickly."
Chapter 7 client
---
"Ms. Guymon and her staff were fantastic. Not only did she know the law, her staff knew it in detail as well. She handled my bankruptcy. I was treated with the utmost respect. She was very clear, in the initial consult, about what my options were and what was required for each option. She was very clear and honest about the cost and what was specifically covered in my fees. I have called a few times since then to clarify things and she has answered my questions quickly and accurately."
Kevin, a Chapter 7 client
---
"We can not thank Marjorie Guymon and her firm enough for the outstanding service that they provided during our bankruptcy case. She offered some of the wisest advice I have ever received from an attorney. She knew things that I would have never thought of to help make our case the easiest for us and our whole family, not only at that time but moving on into our future. Thanks to her, we felt very at ease with one of the hardest decisioins we have ever had to make. It is never easy to "admit defeat" and finally accept that you have no other option than to file bankruptcy. With her help and that of her kind and knowledgeable staff, not only did we survive this ordeal, but actually enjoyed the process. Our lives are now back on track and moving forward and I have Marjorie to thank for that. She has even been so good to us that we are now working with her for a loan modification on our current home and updating our estate plan. I would highly recommend her to anyone and everyone I know."

Chapter 7 client
---
"Marjorie Guymon is an excellent attorney. I couldn't be happier with the outcome that she achieved for me. I have already referred her to several friends and acquaintances."
Al, a Chapter 7 client
---
"As I was preparing to file Chapter 7, she took the time to explain to me the process and things to expect. It was a pleaseure to work with her and her professional staff. All of my questions were answered quickly via email."
Todd, a Chapter 7 client
---
"Marjorie has helped me every step of the way with my bankruptcy. Before I went into our first meeting I was nervous about filing; she put me at ease right away and helped me to except my decision to file a good choice."
Chapter 7 client
---
"Marjorie Guymon is top notch in all areas that she is. I give her an excellent in all areas not only her specialties, responds in minutes when I have a guestion even if its unrealated to a case she worked on for me."
Marty, a Chapter 7 client
---
"Marjorie Guymon is a hardworking very competent trust attorney. She is knowledgeable in a complicated field and took the time to explain trust and will issues in an understandable manner. As a private investigator, I have worked with many attorneys and there are few that I would recommend. I however Jamesrecommend Marjorie Guymon highly."
James, a Trusts client
---
"I was confused and unsure of the drastic decision I needed to make and Marjorie made it smooth and painless for me. Herself and her team were always helpful, professional and on top of things. I feel like there is closure and a true sense of relief thanks to her work. Everything was explained to me and the end result was clear and finalized without any hassle or unseen issues. I am thankful I had such a good team to help with my situation."
Chapter 7 client
Since 1997, the "Lead Counsel Verified" status has been granted to attorneys who possess:

The Right Professional Experience
A Spotless Record
The following attorneys at this firm are Lead Counsel Verified: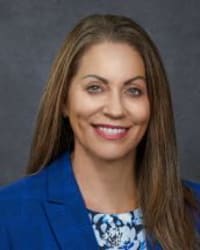 Marjorie A. Guymon
This attorney is Lead Counsel Verified in the following practice areas:
| Practice Area | Year |
| --- | --- |
| Business Bankruptcy | Since 2014 |
| Bankruptcy | Since 2014 |
| Estate Planning | Since 2020 |
| Probate | Since 2020 |
| Practice Area | Year |
| --- | --- |
| Business Bankruptcy | Since 2014 |
| Bankruptcy | Since 2014 |
| Estate Planning | Since 2020 |
| Probate | Since 2020 |
For Attorneys:
Download Lead Counsel Badge