Call Today. Narins Defense Gets Results
Criminal charges can create high anxiety and doubts about the future. Attorney Page Haswell Narins takes a proactive stance in investigating the facts of every case she handles. She then creates a unique defense strategy for every client because she understands no two cases are equal. She strives to achieve the best possible outcome by providing personalized aggressive approach as she defends her client.
She knows you deserve more than a cookie cutter defense, and you will get more with Narins Defense. We are dedicated to changing the face of criminal defense lawyers. She can defend you in negotiations and in a court of law.
Contact us today if you need legal assistance with any of the following:
Assault
Burglary
Disorderly Conduct
Drug/Controlled Substance Crimes
DWI/DUI
Expungement
Felony Charges
Gross Misdemeanors
Homicide
Order for Protection
Probation Violations
Prostitution/Solicitation
Robbery
Sex Crimes
Theft
Traffic Violations
Trespass
Underage Drinking
Expungement
Call Attorney Page Narins today at 612-213-0165 to arrange your free initial consultation.
Attorney Page H. Narins
Jurisdictions:
Education:
William Mtchell College of Law, J.D.
Professional Memberships and Achievements:
Hennepin County Bar Association
Minnesota Association Criminal Defense Lawyers
Minnesota Justice Foundation
Minnesota State Bar Association
Minnesota Women Lawyers
National Association of Criminal Defense Lawyers
Case Results
DWI
In Re Welfare A.D. (Juvenile)
Charges: Underage Drinking & Driving and Minor Consumption
Unique Client Concerns: Underage Drinking and Driving would go on permanent driving record which could impact A.D.'s goal of becoming a certified mechanic.
Case Details: A.D. stopped for speeding. Officer smelled odor of marijuana and required A.D. to submit to a roadside breath test (PBT). A.D. tested positive for alcohol and was ticketed.
Outcome: Charges Dismissed after Evidentiary Hearing (Officer Unlawfully Administered PBT)
STATE vs. T.D.
Charges: Loiter with Intent to Solicit Prostitution (September 2013)
Unique Client Concerns: Employment requires background check. If convicted, T.D. would likely lose employment (working for same company for 18 years)
Case Details: T.D. was cruising around an area of known prostitution, late at night, just listening to music. Police became suspicious, stopped T.D., and after finding nothing else, issued T.D. a ticket for loitering with intent to solicit prostitution.
Outcome: Charge Dismissed due to Lack of Evidence.
ASSAULT
STATE vs. S.A.
Charges: Violation of Domestic Assault No Contact Order (DANCO) (Repeat Offense)
Unique Client Concerns: S.A. did not know telephone contact was prohibited.
Case Details: S.A. has been convicted of several domestic related cases and ordered to have no contact with the opposing party. Up until a couple months prior to this incident, S.A. could have telephone contact but not in person contact. A court order was issued restricting telephone contact but S.A. was not made aware of the changes.
Outcome: Charges Dismissed for Lack of Service.
EXPUNGEMENT
STATE vs. O.G.
Charges: Expungement - Loiter with Intent to Solicit Prostitution (July 2013)
Unique Client Concerns: O.G. employment requires security clearance for promotions. O.G. was stuck in low level position due to this conviction causing him to fail security clearance.
Case Details: Plead guilty to Loiter with Intent to Solicit Prostitution in 2007
Outcome: Expungement GRANTED - All court records sealed.

Since 1997, the "Lead Counsel Verified" status has been granted to attorneys who possess:

The Right Professional Experience
A Spotless Record
The following attorneys at this firm are Lead Counsel Verified: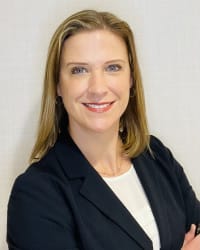 Page H. Narins
This attorney is Lead Counsel Verified in the following practice areas:
| Practice Area | Year |
| --- | --- |
| Criminal Defense | Since 2015 |
| Practice Area | Year |
| --- | --- |
| Criminal Defense | Since 2015 |
For Attorneys:
Download Lead Counsel Badge