Let Us Protect and Defend You. Call Today!
If you are being accused of a felony or misdemeanor offense in state or federal court, we know that you are likely concerned about your future and the potential consequences of a conviction.
With decades of experience taking cases to trial and winning, the team of defense attorneys with Lewis & Dickstein, P.L.L.C. have attained a level of notoriety with prosecutors and judges that enable them to achieve results unattainable by most other Michigan Criminal Defense Attorneys. Our firm is highly unique in that we are made up of several top defense lawyers as opposed to other firms who have one experienced attorney who supervises other less experienced lawyers.
Contact Lewis & Dickstein, P.L.L.C. today if you need legal assistance with any of the following:
White Collar Crimes
Homicide
Assault and Battery
Appeals – State and Federal
Child Abuse
Stalking
Retail Fraud/Shoplifting
Criminal Sexual Conduct
Expungements
Violation of Probation
Expungements
Burglary
Robbery
Domestic Violence
Drug Crimes
Sales/Possession of
Controlled Substances
Federal Offenses
Driver's License
Restoration (DLAD)
Felonies
DUI/OWI/Operating
While Intoxicated
Misdemeanors
Writs/Habeas Corpus
Weapons Charge
We understand that money is valuable and anything you spend on legal fees is less that you can save and use for your family. By the same token, we also understand that having expert criminal defense representation and doing what is necessary to help you get the best possible result is a valuable investment. When the stakes are high and there is no room for error, fear and false promises, we will step in to zealously and valiantly protect and defend you.
We serve all of Oakland County, Wayne County, Washtenaw County, Macomb County, Livingston County and Southeastern Michigan.
Call Lewis & Dickstein, P.L.L.C. today at 248-631-4848 to arrange your free initial consultation. For more information, visit the website at www.notafraidtowin.com.
Attorney Loren M. Dickstein
Jurisdictions:
Michigan, 1995
Federal Court
Mr. Dickstein received his Juris Doctor from Wayne State University Law School and a Bachelor of Business Administration from Western Michigan University. He has been admitted to practice law in all Michigan state courts, as well as the United States District Courts for the Eastern and Western Districts of Michigan and the United States Court of Appeals for the Sixth Circuit. He has also been admitted to practice in various courts throughout the United States. Prior to becoming a criminal defense attorney, Mr. Dickstein worked as a judicial clerk and legal research clerk for multiple circuit court judges. His previous experience working as a clerk in the Circuit Court, has given him invaluable insight into the inner workings of the criminal justice system and the ability to work with the courts to achieve the best possible outcomes for his clients.

As a trial attorney, Mr. Dickstein's practice focuses on felony and misdemeanor charges in both state and federal courts. Mr. Dickstein has a passion for defending both the falsely accused and those treated unfairly by the authorities or the legal justice system. He has served as lead trial attorney on numerous complex cases and is hired by other lawyers to assist in cases throughout Michigan. He has training from and courtroom experience with nationally prominent medical, psychological and scientific experts. Mr. Dickstein has obtained dismissals and 'not guilty' verdicts throughout Michigan.

He frequently participates in continuing legal education in order to keep himself updated as to the most current laws, techniques, areas of expertise and court rulings that might affect his clients. Mr. Dickstein's professional memberships have included the State Bar of Michigan, Criminal Law Section, National Association of Criminal Defense Lawyers, and Criminal Defense Attorneys of Michigan.

Mr. Dickstein is a rated Super Lawyer through Thompson Reuters, Rated 10.0 Superb by Avvo and AV – Preeminent by Martindale Hubbell.
---
Attorney Randall M. Lewis
Jurisdictions:
Michigan, 1992
Federal Court
Randall 'Randy' Lewis received his Bachelor Degree in Business from Michigan State University and his Juris Doctor from Wayne State University in 1992. Mr. Lewis has been admitted to practice law in all Michigan State Courts in the United States District Court for the Eastern District of Michigan. He clerked for the Wayne County Prosecutor's office from 1990-1992 in the Appeals Division writing appellate briefs. This experience gave Mr. Lewis extensive experience and knowledge in criminal law and the inter-workings of a prosecutor's office. Since 1992, Mr. Lewis has successfully practiced criminal law defense throughout Michigan and even outside Michigan on pro hac vice basis. Mr. Lewis worked as a solo practicing criminal defense lawyer from 1992-1998. During his early years as a criminal defense lawyer, Mr. Lewis quickly earned a reputation as being one of the most effective, aggressive new criminal defense lawyers in Southeastern Michigan. In 1998, Mr. Lewis joined forces with successful criminal defense attorney Loren Dickstein to form the Law firm of Lewis and Dickstein to strengthen and continue his focus on successfully defending people who are charged with criminal offenses.

As a practicing trial attorney, Mr. Lewis has successfully defended thousands of people who were charged with criminal offenses. This successful track record includes dismissals to outright 'not guilty' verdicts by juries in courtrooms across the State. Randy has been know to achieve "not guilty" verdicts on cases that other criminal defense attorneys thought were unwinnable. Randy Lewis' practice focuses on successful representation of an accused whether the crime is a misdemeanor, felony, or someone being investigated for an alleged crime. Mr. Lewis has successfully defended people charged with criminal driving offenses, felonies, complex white collar crimes, to capital offenses such as murder. His extensive courtroom experience and success track record makes him the ideal attorney for anyone charged or being investigated for any type of crime. He simply does not take "no" for an answer.

Mr. Lewis' professional memberships and associations have included State Bar of Michigan Criminal Law section, National Association of Criminal Defense Lawyers, American Bar Association, Michigan Association for Justice, and Oakland County Bar Association.
"I was charged with retail fraud and I hired a lawyer that I met when I was in court. He charged me $1000 and had me enter a plea. As soon as I left the court, I just knew in my gut that something was wrong. I found Loren Dickstein and talked with him a couple times. I decided that he could help me and I hired him despite already spending money on the other lawyer. I figured that even though Loren was a little more expensive, my reputation, criminal history and the possible sentences were just too important to stick with the guy who sold me out in court on the day of my plea."
---
"Loren filed a motion in the court and got the prosecutor and judge to agree with a sentence that keeps the case off my record and will save me a lot of time and money while on probation."
---
"It was terrible to have to hire a second lawyer but in the end, it was totally worth hiring Loren Dickstein to help me. I would NEVER use any other lawyer for anything!"
– Errick
---
"I can be a witness to Mr. Dickstein being a fighter. He has something in him that a lot of other attorneys I've dealt with don't have. He is sincere and shows a great deal of compassion and concern. I would recommend him to anyone that is seeking counsel."
– Sarah
---
"Mr Dickstein represented me in a federal case. I had hired another attorney who didn't return calls or seem to care about my case. They had also told me to expect about 5 years. I found Mr. Dickstein on AVVO and switched to him. My final verdict was for 1 day and 2 years of supervision. Throughout the entire process he always kept me informed of what was going on and tried to keep my spirits up. At the same time he was always upfront about things and didn't try to sugar coat things, just to tell me what I wanted to hear. If you want an honest lawyer who is going to be straight with you, but at the same time work his butt off defending you, your first and only call should be to Mr. Dickstein."
– Bob
---
"I used Loren Dickstein recently as my lawyer in marijuana case in Southfield, Michigan. He did a great job. Other lawyer's I've used don't return calls or make promises they cannot keep. Loren always returned my calls, listened to me when I wanted to tell him something and delivered on what he said he could do for me. I also referred him my brother on a case and he is doing a good job for him as well."
– Martin
---
"My family was low on money and moving out of Michigan to another state where my wife found better employment. A couple weeks before me, my wife and two kids were supposed to move, and out of desperation, I made a false insurance claim to try and make some quick extra money. I was caught and immediately charged with a felony. I knew of Loren Dickstein because he had represented a couple of my friend in the past and gave him a call on the weekend. He got right back to me and agreed to take my case. The amazing thing was that my case was with a really tough county prosecutor's office and got them to reduce the charge to a misdemeanor really fast and then got the judge, who loves probation, to just give me a fine and let me move with my family. My wife was going to divorce me if I was not able to move with them because of what I did. Loren literally saved my marriage, kept a felony off my record, saved me a ton of money in fines and costs, kept me from having to fight for my children, and kept me out of jail and off probation. Wow! I thank him so much."
– Steve
---
"Loren represented me in a case where I was facing three charges, two of which happened to be felonies. Loren walked me through step by step on what to expect. When the case went to court Loren knew exactly what to do, after he spoke with the judge my case was taken under advisement. I was instructed by the judge to stay out of trouble for 6 months and my record would be expunged. Not only did Loren help ensure that I would have a second chance, he taught me that life is about choices which since that day twelve years ago I have learned to make much better ones. Thanks again Loren."
– Shawn
---
"He is very aggressive and did a great job on my case. I was being prosecuted for embezzlement from my employer. My plan was just to plead guilty and throw myself upon the mercy of the court and I wanted to hire a lawyer to help me get a better sentence. Mr. Dickstein took a different approach and told the prosecutor that we were going to trial if I didn't get a plea bargain. Since I did it, I didn't think that was going to work too well but I believed in him. At the pretrial in circuit court, the prosecutor offered a misdemeanor and now I don't have a felony record. I truly never thought that would happen. If it hadn't been for his preparation, legal knowledge, and reputation in that court, I believe I would not have gotten a plea deal. In truth, I think the prosecutor just didn't want to go up against him in trial even though it was a strong case but I don't know that. Either way, I would never use another lawyer and I will tell everyone I can how he helped me."
– Bart
---
"Randy saved my life. I was charged with 4 very serious felony counts including assault with intent to murder and 4th degree habitual for a shooting that took place in Pontiac. I had just served 8 years in prison for my role in a highly pubicized armed robbery/murder case. The prosecution was out to get me and get me bad. They had eyewitnesses, the victim whom was shot in the head made a exited utterance when they were putting him in the ambulance that i was the one that shot him. couple that with they put highly respected and succesful prosecutor Donna Pendergast to represent the state. Randy just crushed the prosecutions case. from just ripping the key witnesses to shreds on the stand. to making the pontiac police look foolish. all in a very respectable way. His closing argument was just awesome. keep in mind this was 12 years ago he was a young attorney going up against a top notch big gun prosecutor that had only lost one case in her career. I cant just imagine after years of experiance how great he is now. And I say take it from someone whose dealt with the system since I was 12 years old. Dont sell your self short with some smooth talking sell out lawyer that will just look to plead you out and is afraid of the prosecution and judges. go with Randy and also his partner Loren is great."
– Troy
---
http://www.avvo.com/attorneys/48075-mi-loren-dickstein-737785/reviews.html
http://www.avvo.com/attorneys/48075-mi-randall-lewis-748099/reviews.html
Since 1997, the "Lead Counsel Verified" status has been granted to attorneys who possess:

The Right Professional Experience
A Spotless Record
The following attorneys at this firm are Lead Counsel Verified: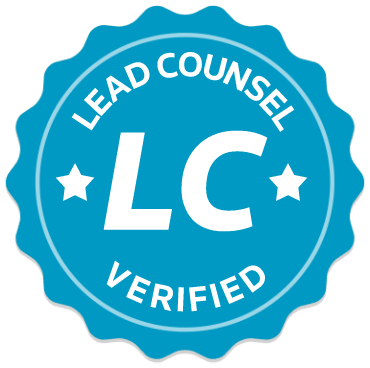 Randall M. Lewis
This attorney is Lead Counsel Verified in the following practice areas:
| Practice Area | Year |
| --- | --- |
| Criminal Defense | Since 2013 |
| Practice Area | Year |
| --- | --- |
| Criminal Defense | Since 2013 |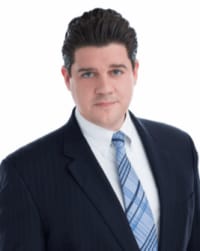 George M. Brown
This attorney is Lead Counsel Verified in the following practice areas:
| Practice Area | Year |
| --- | --- |
| Criminal Defense | Since 2017 |
| Practice Area | Year |
| --- | --- |
| Criminal Defense | Since 2017 |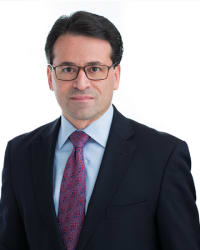 Loren M. Dickstein
This attorney is Lead Counsel Verified in the following practice areas:
| Practice Area | Year |
| --- | --- |
| Criminal Defense | Since 2013 |
| Practice Area | Year |
| --- | --- |
| Criminal Defense | Since 2013 |
Angela B. Peterson
This attorney is Lead Counsel Verified in the following practice areas:
| Practice Area | Year |
| --- | --- |
| Criminal Defense | Since 2018 |
| Practice Area | Year |
| --- | --- |
| Criminal Defense | Since 2018 |
For Attorneys:
Download Lead Counsel Badge