If You Have Been Accused of a Crime,
Protect Your Future With An Effective Defense
If you are convicted of a crime in Indiana, it does not matter if you plead gulty or a jury finds you guilty, you could be subject to penalties, fines, imprisonment, probation and community service. Your record will be tarnished and defending your criminal case in the strongest possible way is critical to your future and freedom.

The outcome of any criminal case depends upon the facts surrounding the crime charged. What is the strength of the evidence? Also in question are the legal validity of law enforcement and courtroom procedure, and the goals and strategy of the government and defense. As a skilled Indianapolis Criminal Defense Attorney, I will navigate you through this complicated legal process.

Call me immediately if you have been arrested or are under investigation for any criminal matter, including the following offenses:
DUI
Traffic Cases
Traffic Infractions
Juvenile Cases
Robbery
Burglary
Theft
Assault
Battery
Sex Offenses
Possession of Controlled
Substances
Narcotics Cases
White Collar Crimes
Domestic Violence
Felony Crimes
Misdemeanors
Internet Crimes
Investigations
Expungements
I pride myself on representing the interests and rights of those who are criminally accused. I strongly advocate against the state prosecution in all cases where my clients' rights have been abridged by overzealous law enforcement and prosecutorial misconduct.

As a former Deputy Prosecuting Attorney, I understand the system and what it takes for the State of Indiana to prove cases against all of my wrongfully accused clients. My experience in traffic court as a defense lawyer and pro tem judge has proven valuable to my clients in terms of driver's license issues and drunk driving cases. I travel the State of Indiana representing those accused of crimes in all jurisdictions.

Verdicts and Settlements:
DUI Case – Firefighter was arrested for DUI; we tried his case twice, and the jury held out on both cases in excess of 4 hours before convicting him of only one count of operating with a BAC above .08% but acquitting him of being intoxicated.
Possession of Cocaine Case – Class D felony; my client had drugs on his person, but the officer fabricated items in his police report which led the jury to acquit my client of all charges.
Dealing Cocaine Case – Client had 16 individually wrapped bundles of cocaine on his person, and was charged with dealing cocaine for having possession with intent to sell or deliver the cocaine. Jury acquitted him of the dealing charge which carried 20-50 years in prison.
If you or someone you know in Indiana needs the assistance of an experienced Indianapolis Criminal Defense Attorney, call Todd L. Sallee today at 317-220-6007 or 866-271-7976, or complete the contact form provided on this site to schedule your free consultation.
From My Desk:
For nearly two decades I have prided myself on representing those accused of crimes and I recently have seen our practice transition to adding Ms. Cobb-Dennad for Family Law and Mr Krupp, of counsel, for criminal defense and traffic law cases. There have been sweeping changes in the criminal justice system, and in particular several practicing attorneys are taking on cases and then referring them to much less experienced and underqualified junior associates. I am leery in this market of those who tout their experience and training, but do not actually represent clients, and pass them on to other attorneys or associates who do not have the skill set we do to see your case through.
As a former deputy prosecuting attorney, who handled a major caseload, I know how to evaluate cases from the government's perspective, which I feel gives me a unique quality above my colleagues. It provides an enormous asset to my clients to have an attorney who can assess the strengths and weakness of their cases to give us the best possible outcome we seek.
My pledge to you will be to always represent my clients zealously and personally. When you call and retain me, you will get me and will always be able to communicate your thoughts and concerns with me as I fully expect you to be very vested in your case. My vow to you is to maintain that relationship throughout our process. I know how difficult these matters can be on my clients, their families and loved ones, and it is personal to me that they walk away satisfied and feel in good confidence about our relationship.
Through these many years of practice, I have tried hundreds of cases at every level and in a multitude of different counties and jurisdictions, from very complex DUI cases and fatalities, to high publicity matters including murders, and accusations of serious sex offenses. No matter is too small or large for me to take on, and I am sure myself and our firm has the skills and background to assist you in whatever your specific needs are. I have taught various seminars on DUI defense and trial strategies to other lawyers, as well as on various issues involving license clean up, and expungements. Our office is devoted and dedicated to serving our clients and look forward to working with each and every one of you.
Sincerely,
Todd L. Sallee, Attorney at Law
SALLEE LAW, LLC
Since 1997, the "Lead Counsel Verified" status has been granted to attorneys who possess:

The Right Professional Experience
A Spotless Record
The following attorneys at this firm are Lead Counsel Verified: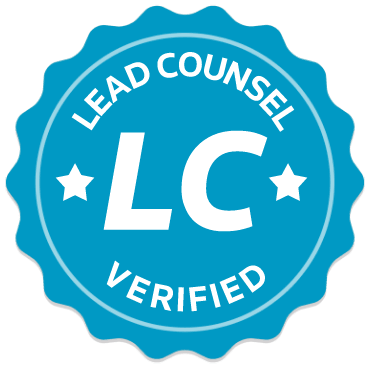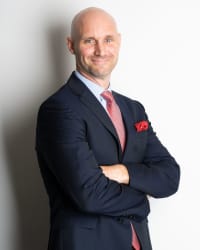 Todd L. Sallee
This attorney is Lead Counsel Verified in the following practice areas:
| Practice Area | Year |
| --- | --- |
| Criminal Defense | Since 2008 |
| Practice Area | Year |
| --- | --- |
| Criminal Defense | Since 2008 |
For Attorneys:
Download Lead Counsel Badge