« Back to Results
Banks & Brower
Respected and Tough Legal Representation Committed to Excellence
With 60 combined years of legal experience, Banks & Brower is an Indianapolis-based law firm with an award-winning team of Indianapolis criminal defense lawyers that strive to meet and exceed our client's expectations. Founded in 2012, our firm specializes in criminal defense, but also represent clients in matters of personal injury law, traffic law, and family law.
Banks & Brower's strengths lie in our relevant experiences in criminal defense. Both of our owners, Brad Banks and Adam Brower, have previously served as prosecutors for two Indiana counties – and each attorney in our firm brings additional knowledge beneficial to our clients. The result is a unique understanding of the criminal defense process that gives us invaluable insight on how best to represent our clients.
Contact them today if you need legal assistance with any of the following:
Criminal Defense
Misdemeanors
Felony DEfense
Drunk Driving (OVW / DUI)
Domestic Violence
Drug Charges
Marijuana Charges
Theft
Trespass
Burglary
Gun Crimes
Sex Offenses
Battery and Assoult
Robbery
Murder
Post-Conviction Relief / Appeals
Expungement
Probation/Parole violations
Bond hearings
Reckless Driving
Speed Contest
Habitual Offenders
Juvenile Offenses
Habitual Traffic Violators
The more you know about the criminal justice system in Indiana, the better you can navigate it. Banks & Brower's attorneys have more than 60 years of combined experience and can help you with your individual case in Indianapolis. Call Banks & Brower today at 317-325-8224 to arrange your free initial consultation.
Attorney Adam Brower
Mr. Brower's exceptional track record in all of his practice areas has earned him a 10.0 "Superb" peer review rating through Avvo, and has garnered him nearly 100, 5.0-star ratings from his clients around the country. He has been named by threebestrated.com for two years running as one of the three best criminal defense attorneys in Indiana. He was also nominated as one of the best criminal defense attorneys in the state through the Indianapolis Star. Mr. Brower was chosen as a Rising Star for two years straight and then was awarded the prestigious SuperLawyers moniker ever since as one of its youngest members to receive that accolade when first received. Finally, he also was inducted into Westfield Washington School Corporation's Hall of Fame for his successes in and out of the courtroom as one of its youngest inductees as well.
As a former prosecutor, Mr. Brower's primary focus is in criminal defense and plaintiff-based personal injury. Adam Brower is a managing partner and original founder/owner of Banks & Brower LLC, one of Indy's premier criminal defense law firms. While centrally located in Indianapolis, Indiana, he provides representation to people throughout the entire state facing all forms of complex litigation. Furthermore, as an experienced litigator, Mr. Brower has been able to obtain numerous bench and jury trial successes in many matters on both the state/plaintiff and defense sides.
A native of Indiana, Mr. Brower attended Purdue University and received a Bachelor of Arts in 2003. His legal education was obtained at the Indiana University Robert H. McKinney School of Law, and he served on the Indiana International & Comparative Law Review before being awarded his Juris Doctor in 2007. Mr. Brower was counsel to a construction management firm and then an attorney with the Marion County Prosecutor's Office before entering private practice. He is admitted to practice federal law in Indiana before the U.S. District Courts for the Northern and Southern Districts.
---
Attorney Brad Banks
Brad has significant experience in the Criminal area. Brad is an Indianapolis criminal defense attorney who served as a major felony prosecutor in Hamilton County where he tried numerous cases including DUI, burglaries, batteries, drug offenses and many other cases. Brad next served as a major felony prosecutor in Marion County, Indiana. During this time, Brad tried robberies, rape, aggravated batteries, burglaries, and financial crimes.
During his time in Marion County, Brad also spent two years in the Homicide Unit of the Prosecutor's office. During this time Brad tried 10 homicide juries, achieving successful verdicts on all 10 trials. Next, Brad was promoted to Division Chief. Brad was responsible for supervising 36 attorneys serving in Marion County's misdemeanor and D Felony courts. Included in this position, Brad supervised the DUI Unit of the Marion County Prosecutor's Office. Throughout his nearly 10 years as a Prosecutor, Brad maintained a 95% success rate at jury trial. Prior to serving as a Deputy Prosecutor, Brad worked for a prestigious civil law firm in Valparaiso, Indiana. It was during this time where Brad learned how to effectively, compassionately, and aggressively represent individuals in family law. Brad has handled divorce trials, child custody matters, child support, and property settlements.
---
Attorney Bill Frederick
Bill has spent his entire career practicing criminal law.  Prior to joining Banks & Brower in February 2019, Bill served as a Deputy Prosecutor in Marion County for nine years.
Bill started his career with the Prosecutor's office in the Juvenile Division, where he handled thousands of cases ranging from misdemeanors to major felonies.  Bill next moved to the Municipal Division, where he handled level 6 felonies and tried several bench and jury trials.  For the last five years of his tenure with the Prosecutor's office, Bill served in the Major Felony Division.  During this time, Bill tried over 20 murder and attempt murder cases with an extremely high success rate.   Bill also worked in the Special Crimes Unit, where he worked with homicide detectives to investigate and file murder charges.   Bill concluded his time with the Prosecutor's office as the Supervisor of Criminal Court 5, where he oversaw the work of three major felony Deputy Prosecutors.
Bill was born and raised in Las Cruces, New Mexico.  He completed his undergraduate studies with a B.A in Psychology from Creighton University in Omaha, Nebraska.  Bill obtained his law degree and a Masters in Sports Administration from Valparaiso University School of Law. 
---
Attorney Gasper Stare
Gasper Stare is an ambitious trial attorney with diverse experiences in and outside of the courtroom. Prior to joining Banks & Brower, Gasper worked as an attorney for a large, Chicago based litigation firm where he focused his practice on civil litigation defense with an emphasis on civil rights, medical negligence, construction, and transportation matters.
Prior to that, Mr. Stare represented indigent clients charged with misdemeanors and Level 6 felonies in criminal proceedings throughout Marion County, Indiana. In addition, Mr. Stare gained valuable negotiation experience while working on various legal and contractual matters for a Fortune 500 company.
Wistia video thumbnail
While in law school, Mr. Stare was awarded a full academic scholarship and was presented with the 2017 Diversity Scholarship Award by the Indianapolis Bar Association. He also worked as a research assistant to the Dean, and worked as a legal intern in the Vice-President's office.
Gasper was born in Central Europe prior to immigrating to Canada, where he was raised in Windsor, Ontario. He graduated Summa Cum Laude from Saginaw Valley State University and earned his law degree from the Indiana University School of Law with distinction in Corporate & Commercial Law. Gasper also earned various awards during his college football days where he played strong safety and earned Academic All-Canadian honors.
---
Attorney Joe Wyckoff
oe's law career started in 2017 after graduating from Indiana University Robert H. McKinney School of Law. After graduating he started working for the Marion County Public Defender Agency. He worked as a Public Defender for two years. As a Public Defender he represented parents in DCS cases. In 2019 he moved over the Marion County Prosecutor's office as a Deputy Prosecutor. Joe spent the start of his career as a Prosecutor handling misdemeanors and level six felonies before moving up to juvenile major felony cases. After two years at the prosecutors office he joined the Banks & Brower team as a Criminal Defense Attorney.
Joe has experience on both sides of the courtroom. This gives him an ideal perspective when handling your case. He has worked on all levels of cases from misdemeanors to major felonies.
Born and raised in Zionsville, Indiana Joe attended Zionsville High School where he played football and lacrosse. After high school he completed his undergraduate degree at Purdue University. At Purdue Joe majored in Public Relations & Rhetorical Advocacy and was a member of the Pi Kappa Phi Fraternity. 
---
Best lawyer !
Working with Adam was a great experience. Having legal troubles can be an extreme hardship, but Adam was there every step of the way. He answered every question I could think of and then some. Its one thing to say you have experience, but Adam showed it at every court date. He achieved what most would consider to be impossible, and for that I am forever grateful. I can finally have my life back ! I would definitely recommend his services to anyone in need.
- C.H
---
Hand Gun Permit help
My husband and I were 100+% completely satisfied with the work Mr. Brower did for us. He was friendly, quick and charged a fair price. I will keep him in my contacts and refer him for sure.
- Jane
---
Adam Brower Rocks!
We recently hired Attorney Brower to help us on a criminal case. We found him to be bright, knowledgeable, dedicated and determined. He knows the ins and outs of the court system and the players, which puts him in a position to be very effective. He is also reachable all the time, charges very reasonable fees and gets the job done. Because of him, our case moved along quickly to resolution and the outcome was more positive than we could have hoped for. We would definitely recommend Attorney Brower to anyone in need of a fine criminal attorney.
- Cindy
---

Excellent attorney!
Bradley Banks is an attorney I will recommend for any legal situation. He communicates on a frequent basis. He is very time efficient and knowledgeable regarding the programs that are offered within the jail/prison system and wants to help his clients improve their lives. He is straightforward and will tell you what you are up against. He was very compassionate and caring regarding the client and the family. He will be the only attorney I will ever use for any legal needs. His retainer is reasonable, but you MUST keep up with your payments and on time. Most attorneys do not even offer this option. His office staff has always been very kind and courteous. I have never received a bill that has been unreasonable.
- Jane
---
Excellent legal counsel at a fair price
I would definitely recommend Brad from Banks and Brower! What made my experience excellent were the results that we ultimately accomplished after months of Brad's diligent work. I could not have asked for a more positive outcome and would gladly refer anyone in need of legal assistance to Brad or anyone at his firm. The whole team at Banks and Brower exceeded my expectations from my first call to the office to the very end of the process.
I would highly recommend Brad to anyone in need of legal assistance, you will not be disappointed!
- Chris
---
Awesome Defense Attorney
Brad worked diligently to prove my innocence and justice prevailed. Brad has a huge heart and he fought hard for my freedom! He is always prompt at answering any questions or concerns day or night. There is no other attorney like Brad Banks, he is the best for sure! God bless you Mr. Banks.
- Traver
Since 1997, the "Lead Counsel Verified" status has been granted to attorneys who possess:

The Right Professional Experience
A Spotless Record
The following attorneys at this firm are Lead Counsel Verified: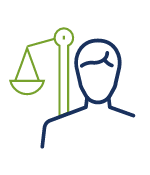 Eric Massey
This attorney is Lead Counsel Verified in the following practice areas:
| Practice Area | Year |
| --- | --- |
| Criminal Defense | Since 2015 |
| Practice Area | Year |
| --- | --- |
| Criminal Defense | Since 2015 |
Bradley L. Banks
This attorney is Lead Counsel Verified in the following practice areas:
| Practice Area | Year |
| --- | --- |
| Criminal Defense | Since 2015 |
| Drunk Driving | Since 2015 |
| Practice Area | Year |
| --- | --- |
| Criminal Defense | Since 2015 |
| Drunk Driving | Since 2015 |
Adam Brower
This attorney is Lead Counsel Verified in the following practice areas:
| Practice Area | Year |
| --- | --- |
| Criminal Defense | Since 2015 |
| Drunk Driving | Since 2015 |
| Practice Area | Year |
| --- | --- |
| Criminal Defense | Since 2015 |
| Drunk Driving | Since 2015 |
For Attorneys:
Download Lead Counsel Badge