Respected and Tough Legal Representation Committed to Excellence
Banks & Brower, LLC is one of Indiana's premier law firms in all areas of criminal law, including expungements and sealing of criminal convictions. Adam Brower and Brad Banks both were former prosecutors handling cases from simple misdemeanors, to DUI's, to complex felonies, to sex crimes, to drug crimes, and to murder.
When you or a loved are facing a serious offense and/or are trying to start new by erasing your criminal history, give the experienced Indianapolis Criminal Defense Attorneys at Banks & Brower, LLC a call today.
Contact them today if you need legal assistance with any of the following:
Criminal Defense
Misdemeanors
Felony DEfense
Drunk Driving (OVW / DUI)
Domestic Violence
Drug Charges
Marijuana Charges
Theft
Trespass
Burglary
Gun Crimes
Sex Offenses
Battery and Assoult
Robbery
Murder
Post-Conviction Relief / Appeals
Expungement
Probation/Parole violations
Bond hearings
Reckless Driving
Speed Contest
Habitual Offenders
Juvenile Offenses
Habitual Traffic Violators
Brad Banks and Adam Brower will fight for you every step of the way. We are available 24/7/365 at 317.870.0019 or by email at [email protected]
Call Banks and Brower today at 317-325-8224 to arrange your free initial consultation.
Attorney Adam Brower
Jurisdictions:
Education:
Indiana University School of Law, Indianapolis, Indiana, J.D., 2008
Purdue University, West Lafayette, Indiana, B.A., 2003

Major: Organizational Management
Professional Memberships and Achievements:
American Society of Legal Advocates, Top 40 Lawyer
Under 40 Years Old
Three Best Rated.com, Member
Brownsburg School Corporation, Board President
National Association of Criminal Defense Lawyers, Member
Brownsburg Education Foundation, Board of Directors
---
Attorney Brad Banks
Jurisdictions:
Education:
Valparaiso University School of Law, Valparaiso, Indiana, J.D., 2000
Purdue University, West Lafayette, Indiana, B.A., 1997
Professional Memberships and Achievements:
Big Brothers Big Sisters Indianapolis, Big Brother
Fishers Soccer Club, Vice President
Hamilton County Mock Trial Competition, Past Chair
Hamilton County Bar Association, Past Secretary
Royalwood Homeowner's Association, Past Secretary/Treasurer

Best lawyer !
Working with Adam was a great experience. Having legal troubles can be an extreme hardship, but Adam was there every step of the way. He answered every question I could think of and then some. Its one thing to say you have experience, but Adam showed it at every court date. He achieved what most would consider to be impossible, and for that I am forever greatful. I can finally have my life back ! I would defintely recommend his services to anyone in need.
- C.H
---
Hand Gun Permit help
My husband and I were 100+% completely satisfied with the work Mr. Brower did for us. He was friendly, quick and charged a fair price. I will keep him in my contacts and refer him for sure.
- Jane
---
Adam Brower Rocks!
We recently hired Attorney Brower to help us on a criminal case. We found him to be bright, knowledgeable, dedicated and determined. He knows the ins and outs of the court system and the players, which puts him in a position to be very effective. He is also reachable all the time, charges very reasonable fees and gets the job done. Because of him, our case moved along quickly to resolution and the outcome was more positive than we could have hoped for. We would definitely recommend Attorney Brower to anyone in need of a fine criminal attorney.
- Cindy
---

Excellent attorney!
Bradley Banks is an attorney I will recommend for any legal situation. He communicates on a frequent basis. He is very time efficient and knowledgable regarding the programs that are offered within the jail/prison system and wants to help his clients improve their lives. He is straightforward and will tell you what you are up against. He was very compassionate and caring regarding the client and the family. He will be the only attorney I will ever use for any legal needs. His retainer is reasonable, but you MUST keep up with your payments and on time. Most attorneys do not even offer this option. His office staff has always been very kind and courteous. I have never received a bill that has been unreasonable.
- Jane
---
Excellent legal counsel at a fair price
I would definitely recommend Brad from Banks and Brower! What made my experience excellent were the results that we ultimately accomplished after months of Brad's diligent work. I could not have asked for a more positive outcome and would gladly refer anyone in need of legal assistance to Brad or anyone at his firm. The whole team at Banks and Brower exceeded my expectations from my first call to the office to the very end of the process.
I would highly recommend Brad to anyone in need of legal assistance, you will not be disappointed!
- Chris
---
Awesome Defense Attorney
Brad worked diligently to prove my innocence and justice prevailed. Brad has a huge heart and he fought hard for my freedom! He is always prompt at answering any questions or concerns day or night. There is no other attorney like Brad Banks, he is the best for sure! God bless you Mr. Banks.
- Traver
Since 1997, the "Lead Counsel Verified" status has been granted to attorneys who possess:

The Right Professional Experience
A Spotless Record
The following attorneys at this firm are Lead Counsel Verified: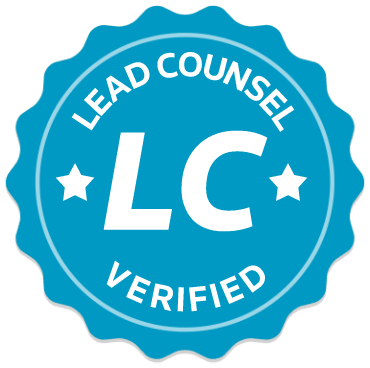 Bradley L. Banks
This attorney is Lead Counsel Verified in the following practice areas:
| Practice Area | Year |
| --- | --- |
| Drunk Driving | Since 2015 |
| Criminal Defense | Since 2015 |
| Practice Area | Year |
| --- | --- |
| Drunk Driving | Since 2015 |
| Criminal Defense | Since 2015 |
Adam Brower
This attorney is Lead Counsel Verified in the following practice areas:
| Practice Area | Year |
| --- | --- |
| Drunk Driving | Since 2015 |
| Criminal Defense | Since 2015 |
| Practice Area | Year |
| --- | --- |
| Drunk Driving | Since 2015 |
| Criminal Defense | Since 2015 |
For Attorneys:
Download Lead Counsel Badge