Roy Graham Law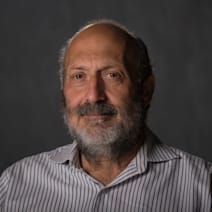 Providing Expert Legal Solutions to Protect Your Rights
Attorney Roy Graham is a solo practitioner, which means he is not hard to get in touch with as he answers his own calls. Working by himself provides him with complete independence to represent his clients. He started practicing law in Monroe County, Bloomington, Indiana, in the fall of 1991.
His approach is very simple and is based on two principles:
"How can I obtain the best result for my client(s)?
Prompt and personal service."
Attorney Roy Graham has devoted his practice to his clients' criminal and family law defense needs and has been recognized for those efforts by achieving The Lead Counsel Rating and the AVVO.com Rating.
90% of his caseload is criminal and family law, including all felonies, misdemeanors and all matters involving children, including but not limited to CHINS (welfare cases), custody, parenting time conflicts, contempt, protective orders, guardianships and child support.
Contact Roy Graham Law today if you need legal assistance with any of the following:
Criminal Law
DUI
Expungement
Drug Violations
Criminal Defense
Felony Charges
Misdemeanor Charges
Family Law
His fee structure is flexible, and many cases are on a fee for service basis. The remainder of cases are on an hourly basis. For all the cases on an hourly basis, the client's funds are put in an escrow account and Mr. Graham bills from that account on a regular basis as the case moves along. This protects the client's funds as well, because there are times when the entire fee is not used up and he returns what remains at the end of the case.
Attorney Roy Graham does not have a set hourly rate, but the highest hourly for complex criminal cases is around $250.00 per hour, and family law cases are $180.00 an hour, or less, depending on the client's financial situation. One unique aspect of his billing is, unless he has a long way to drive, say, to an outside county, he does not charge for drive time. Most attorneys do. This can result in significant savings.
Call Attorney Roy Graham today at 812-720-3301 to arrange your free initial consultation. He practices in the following counties: Monroe, Lawrence, Owen, Brown, Martin, Morgan and other counties if the client has cases running at the same time.
Attorney Profile
Attorney Roy Graham
Jurisdictions:
Admitted To The Bar:
Education:
Indiana University Maurer School of Law, Bloomington, Indiana, J.D., 1990
Indiana University, Bloomington, Indiana, B.A., 1986
Professional Memberships and Achievements:
Indiana Public Defender Council
Testimonials
Driving while suspended charge
I had a driving while suspended charge that i was facing, and also a 10 year license suspension. I had been informed of Roy from another lawyer. When I called and talked to Roy he was always responsive and very calming to talk to. He always returned my phone calls and e-mails. He was able to get the charge dropped and dismissed. I was very pleased with him overall and would hire him again if needed.
---
Roy Graham is top notch!
I got myself into a legal issue in Bloomington, IN when I was caught with marijuana in my house. I got a hold of Roy and explained my issue. He talked to me several times without asking for payment, and once payment was given we talked more about what the outcome was going to be depending on how much work was going to have to put in. Although I received only probation (after having other criminal records) he also got me an earned dismissal upon completion of my probation. He is a great lawyer and is very personable. Roy works hard to get his foot in the door with the officials to get the best deal for his clients, and I would recommend him to anyone with a legal issue!

---
Very calculated, articulate and dedicated attorney
About 10 months ago, I ran into some legal troubles. Never been in trouble; always kept l my nose clean. My family has very high expectations; never thought that I would ever get myself into trouble. When I faced lengthy jail time, Mr. Graham was able to aid me and keep me sane for almost a year. (Recklessness) Bringing shame to myself and reputation, Mr. Graham was able mediate for me to my family. With his help, we were able to convey the court for a positive resolution. Whenever I had questions, he would respond back swiftly. Great person!!
---
Great lawyer
I would recommend Roy and I would hire him again. He was always on top of things and he was very personable. He took a lot of the stress off my shoulders which is what a lawyer should do!
---
Reasonable Fees Great Lawyer
Working with Roy was a great experience. I never felt that Roy was not working hard on my case, and any time I had a question it was answered. Overall Roy's hard work help me get the best possible outcome in my matter.
Since 1997, the "Lead Counsel Verified" status has been granted to attorneys who possess:

The Right Professional Experience
A Spotless Record
The following attorneys at this firm are Lead Counsel Verified: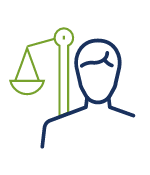 Roy James Graham
This attorney is Lead Counsel Verified in the following practice areas:
| Practice Area | Year |
| --- | --- |
| Criminal Defense | Since 2015 |
| Practice Area | Year |
| --- | --- |
| Criminal Defense | Since 2015 |
For Attorneys:
Download Lead Counsel Badge