Helping People Recover What They Need to Move Forward
I am attorney, Roger D. Rudich, and I have practiced law for over 30 years, having helped individuals in Chicago and surrounding areas recover compensation for a wide range of personal injuries, like auto accidents, slip and falls, dog bites, and more.
Through the years, I've learned so much about people, their needs and their aspirations. People want to be treated as individuals — not case files — and have their fears and concerns addressed respectfully. If you have an issue, I will address it head-on. At my firm, there are no stupid questions. Your life is at stake, and you should feel confident asking your attorney anything and everything without feeling belittled or burdensome.
Contact me today if you need legal assistance with any of the following:
Personal Injury

Auto Accident Injuries
Commercial Motor Vehicle Accidents
Slip-And-Fall Injuries
Dog And Animal Bites
Medical Malpractice
Auto Accident Law
Construction Accident

Traffic Accident Law
Transit Accident Law
Truck And Semi-Truck Accident Law
Workers' Compensation
Wrongful Death Law
Individuals who have suffered any type of injury are not just suffering physically. They have bills to pay and families to support. They are seeking action and efficiency. At Roger D. Rudich, Ltd., I understand my clients are struggling. I utilize my knowledge of the law, and my negotiation and trial skills to help you find a quick—but successful—resolution.
Call Roger D. Rudich, Ltd. today at 312-481-7998 to arrange your free initial consultation.
Attorney Roger D. Rudich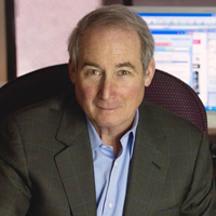 If I've learned anything over the past 38 years practicing law it's that clients want to be treated as individuals and have their fears and concerns addressed in timely and respectful way.
Of course they want their case to be taken care of as quickly as possible and they deserve a lawyer who will do that and be available to meet with them, answer their questions and explain their options all the way through.
I've spent time on both sides of the table so I'm able to conduct effective pretrial negotiations and outflank opposing counsel in the courtroom. This unique combination of skills can be put to use for you.
Bar Admissions
Illinois, 1974
U.S. District Court Northern District of Illinois, 1975
U.S. District Court Central District of Illinois, 1984
U.S. Supreme Court, 1979
U.S. Tax Court, 1979
U.S. Court of Appeals 7th Circuit
Education:
De Paul University College of Law, Chicago, Illinois
Professional Memberships and Achievements: