Experienced. Professional. Accomplished.
When you are in need of legal services, one of the most important things to consider is the competence and experience of the attorney you are considering retaining. The law office of William P. Churchill, III P.C., has been practicing law for over 25 years and we are extremely knowledgeable in most facets of the law; making us one of the best firms to hire in the area.
If you choose to retain our services, you can have direct access to your lawyer throughout your case. We handle general litigation matters as well as specialized in grandparent visitation rights, mediation and personal injury cases in state and federal courts. We understand that every case is different and no client's needs are the same, so we work to serve your individual needs and exceed your expectations.
Our attorneys recognize that our clients deserve aggressive legal services provided at a cost-effective manner, so that the cost of legal representation does not become an additional burden.
Contact us today if you need legal assistance with any of the following:
Family Law
Grandparent Visitation rights

Legal Separation
Domestic Violence
Alternative Dispute Resolution (ADR)
Contempt
Child Support Agreements and Enforcement
Child Support Modification
Child Custody and Joint Custody Plans
Child Visitation
Paternity

General Litigation
Personal Injury
Mediation
Call 470-236-0380 today to arrange your initial consultation.
Attorney William P. Churchill III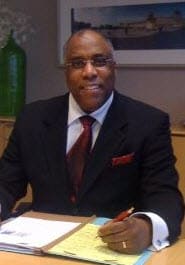 William P. Churchill III, P.C., has almost three decades of experience in the law. He graduated from Union University, Albany Law School in 1988 with a Doctorate in Juris Prudence. From there he went to work as a staff attorney for the Georgia Legal Services program, in Atlanta, where he practiced General Civil Law, assisting the indigent population within a six county area. After six years in that office, he was named an Administrative Law Judge for the Office of State Administrative Hearings, also in Atlanta, Georgia. In this position Mr. Churchill conducted civil, non-jury hearings for State agencies. He handled more than 100 cases monthly, and his duties included review and research, conferences, pre-hearing mediation determination, mediation, hearings, and preparation of orders and decisions.
In 2002 Mr. Churchill became an attorney-of-counsel for Deming, Parker, Hoffman, Green & Campbell, P.C., in Norcross, GA. He practiced administrative, contract, domestic, general civil, real estate, landlord/tenant, and labor law. Mr. Churchill averaged a caseload of 50 clients a month, and he handled every aspect of their cases from initial contact to the conclusion of the case.
In 2004 Mr. Churchill decided to open his own practice. He wanted to specialize in General Civil Law, Administrative Law, Family Law, and Personal Injury Law. His goal was to treat each client as an individual, with a focus on honesty, integrity and professionalism. He made it his mission to give hands-on, personal service to every client. This means that Mr. Churchill personally handles the initial client interview, preliminary investigation, case assessment, legal research, document preparation (including general correspondence, initial pleadings, and discovery requests), motion practice, witness interviews, document review, witness preparation, hearing/trial preparation, settlement conferences, and hearing/court representation. Since 2004 Mr. Churchill has brought a successful resolution to hundreds of cases.