« Back to Results
The Rice Law Firm, LLC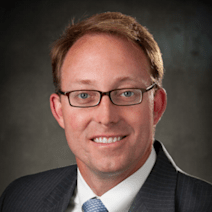 Aggressive Defense Lawyer
At The Rice Law Firm, LLC, we have specifically built our reputation on providing aggressive legal representation and delivering unmatched results for individuals who have been criminally accused or individuals facing serious civil tax matters. Our firm was founded on lofty values and a code of ethics that has been our firm's hallmark characteristic for more than 20 years.
Our Atlanta trial lawyers seek creative, cost-effective ways to resolve our clients' cases. We have lived and worked across the United States and around the globe, which has given us a unique, broad-based perspective. Our personal and professional experience gives us the insight needed to successfully help you, no matter the issue confronting you.
When faced with serious and potentially life-changing legal matters, you will need an Atlanta attorney who gives you the strategic, legal, and factual upper-hand. At The Rice Law Firm, LLC, we focus our practice on handling major criminal charges (including felonies and federal crimes) and complex civil tax issues (including fraud and audits).
Contact The Rice Law Firm, LLC today if you need legal assistance with any of the following:
Criminal Law
Federal Criminal Law
White Collar Crimes
Sex Offense
DUI
Drug Offenses
Call The Rice Law Firm, LLC today at 404-835-0783 to arrange your free initial consultation.
Attorney Richard A. Rice, Jr.
As a former federal prosecutor and a dedicated criminal defense attorney, Attorney Richard Rice fights diligently to safeguard the rights of his clients. As a member of Mensa International, an organization only open to those persons whose IQ is in the top 2% of the world's population, he uses his considerable knowledge of the law to defend his client's futures.
Education:
University of Notre Dame Law School - Juris Doctorate

Managing Editor of the Journal of Law, Ethics & Public Policy
White Scholar at the Thomas J. White Center on Law and Government

University of Georgia- Bachelor's Degree
Professional Memberships and Achievements:
The American Bar Association
The Atlanta Bar
The Lawyers Club of Atlanta
The Federal Bar Association (Atlanta Chapter)
The Sorin Society of the University of Notre Dame
The Army Navy Club of Washington, D.C.
The National Association of Criminal Defense Lawyers
The Georgia Association of Criminal Defense Lawyers
The United States Supreme Court Bar
United States District Court for the Northern District of Georgia
United States District Court for the Middle District of Georgia
Testimonials
This was the best attorney we could have asked for. We could not have asked for more.
---
Richard was ready to fight the matter all the way. Richard Rice is one of the best criminal defense lawyers you can find in Georgia. Richard represented me during some of the most difficult years of my life when I faced federal felony charges. He was there for me every step of the way--from the arraignment, discussing our strategy, going over discovery and motions, and negotiating with the government. Most impressively, we were able to have the government initially withdraw their original indictment. Ultimately, although I decided not to go to trial, Richard was ready to fight the matter all the way. After much soul searching, I ended up pleading to a single misdemeanor count, resulting only in probation and a relatively low fine, with NO jail time.
Richard discusses all your options intelligently, and he works diligently to meet all deadlines and provides transparency about the process, assessment of the risks and potential outcomes. Richard's past tenure as a former Assistant US Attorney was invaluable--the connections he has to speak with the government, the court, and the probation officers are critical to effective representation. But Richard isn't only just an excellent lawyer--he was compassionate and had great empathy, reaching out to comfort me during the agonizing decisions that had to be made. His services are worth EVERY penny, should you ever be so unlucky to undergo the terrible ordeal of criminal prosecution. He has my highest recommendation.
---
One of the best lawyers I have seen You knew details regarding the case that we never discussed in detail and I had only stated to you in passing. You truly are very good at what you do. I will always appreciate how you treated me and helped me during that tough time.
---
They helped save my relationship with my children and gave me my life back. When my spouse filed for divorce, I was hit by surprise. Suddenly my world was falling apart and my children were being turned against me. Morris & Adams helped me to regain control of my life and salvage my relationship with my kids.
---
Mr. Rice is an excellent attorney. Not only is he very knowledgeable, but most importantly to me, He fought for my rights like they were his own. He kept me aware of the details in my case and never tired of explaining them to me. He was able to arrange an acceptable settlement but he was prepared to go to trial if necessary. He realized the emotional stress and the financial drain on me personally, and worked with me to make sure that I made the best decisions for me. He was totally on my side. I recommend Mr. Rice without reservation.
Since 1997, the "Lead Counsel Verified" status has been granted to attorneys who possess:

The Right Professional Experience
A Spotless Record
The following attorneys at this firm are Lead Counsel Verified: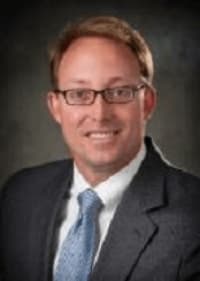 Richard A. Rice, Jr.
This attorney is Lead Counsel Verified in the following practice areas:
| Practice Area | Year |
| --- | --- |
| Federal Criminal Law | Since 2019 |
| Criminal Defense | Since 2019 |
| Practice Area | Year |
| --- | --- |
| Federal Criminal Law | Since 2019 |
| Criminal Defense | Since 2019 |
For Attorneys:
Download Lead Counsel Badge