« Back to Results
S. Moore Law, PLLC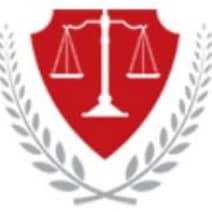 Aggressive. Passionate. Accomplished.
S.Moore Law PLLC is a tenacious law firm committed to client success in Personal Injury, Auto Accidents and Slip and Fall cases. Based in Lakeland, we are known as fierce litigators in the courts throughout all of Florida. Our attorneys have the necessary persistence to help you prevail in your legal conflict. We are experienced and determined to win. Read our profiles to learn more about our qualifications.
S.Moore Law PLLC knows how to interpret Florida law to your best advantage. Our lawyers are passionate about their work and fearlessly strive for the results you require in a variety of practice areas:
Personal Injury
Auto Accidents
Slip and Fall
Distracted Driving Accident Injuries
Family Law
Divorce
Alimony
Business Law
Breach of Contract
Intellectual Property
When you retain the services of S.Moore Law PLLC, you can be assured that your attorney will pursue your case with zeal.
S.Moore Law PLLC believes that you are entitled to strong representation. Let our lawyers take command of your legal situation. Our offices are conveniently located in Lakeland. Call the firm at 863-229-2140 to arrange your consultation.
Attorney Suzette M. Marteny Moore
Suzette Marteny Moore has spent the past 16 years fighting for victims of others' negligence or intentional wrong-doing. Suzette has a reputation for taking on tough cases and will work hard to get you the result you deserve.
She has won numerous awards and has been repeatedly named as a top lawyer by Florida Trend and Florida Super Lawyers and was recently featured in the article titled, "Becoming Suzette Moore," in the 2019 edition Super Lawyers. She was also featured in the Gulf Coast Business Review's "40 Under 40."  Suzette was also honored as 2014's "Outstanding Alumna" by the University of South Florida's Chemistry Department. She was also named as a fellow of the Litigation Counsel of America, which is an honorary society composed of less than a half percent of American lawyers.
Suzette is a past chair of the 13F Grievance Committee of the Florida Bar; and a member of the Florida Justice Association and the Tampa Bay Trial Lawyers Association.
She has also served on the board of Tampa Crossroads, a charitable organization, that meets a variety of needs in the community.
Since moving to Lakeland, Florida, Suzette has joined the Lakeland Kiwanis, Polk Association of Women Lawyers, and the Lakeland Bar Association.
On the rare occasion that she has leisure time, Suzette enjoys boating, traveling, cycling, kayaking, hiking, and spending time with her family and friends.